Japanese Culture in NYC Spring 2011: JapanNYC & Sakura Matsuri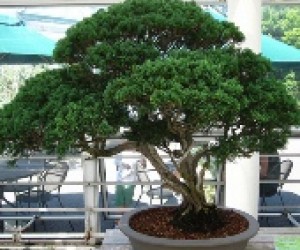 New York City is a great town for exposing your kids to different cultures. You can eat at Indian restaurants, celebrate Mexican Dia de los Meurtos and enjoy lots of other activities. This Spring, the city's hosting two fantastic Japanese events. The first is JapanNYC, a citywide cultural festival, which we originally told you about back in December, and Hanami, the cherry blossom viewing season.
The recent earthquake and subsequent tsunami that ravaged Japan on March 11 will certainly affect these upcoming celebrations, but that makes it an even more significant time to learn about the country's traditions and arts.
If you'd like to make a monetary donation toward the disaster relief effort, we've rounded up reputable and super-easy ways to contribute. Every little bit helps. So as we celebrate Japanese culture here in NYC, please don't forget the disaster that has forever changed that country and its people.
The second half of JapanNYC includes more than 40 fantastic performances of Japanese music, Noh theater and drumming, as well as workshops, exhibits and more.

JapanNYC Festival
March-April 2011
Many performances begin at night and cost a pretty penny, so they're probably best enjoyed by older kids. Click here to see which films, concerts and other live performances are available. You'll want to move fast on tickets; lots of shows are already sold out. You can also try catching alfresco performances in Times Square, where the Toshiba Corporation is screening festival artists on the giant Toshiba Vision screen through April 9.

There are some events for younger kids that are also easier on the wallet.

Exhibits

The Brooklyn Botanic Garden is showcasing its collection of gorgeous bonsai trees in the Graceful Perseverance exhibit through May 1. While there, take a stroll through the beautiful Japanese Garden. Free with garden admission.

There will be a Japanese garden at the magnificent Macy's Herald Square Flower Show. Look for serene and peaceful Eastern designs featuring bamboo, mums, azaleas, pines and other Japanese flora. If you get there for the ribbon cutting on Sunday, March 27 at 11am, you'll catch a live performance by the "Thunder Drummers" of the New York Suwa Taiko Association. The Japanese Garden can be found on the 35th Street aisle inside the store. FREE


Free Neighborhood Concerts

Yutaka Oyama and Masahiro Nitta will perform traditional Japanese folk music on a Tsugaru Shamisen, which is similar to a banjo. Saturday, March 26 at 3pm at the Abrons Arts Center. FREE

Taiko group Soh Daiko doesn't just drum; the highly visual ensemble plays conch shells, bamboo flutes and bells, and features exciting choreography. Sunday, March 27 at 2pm at the Brooklyn Center for the Performing Arts. Tickets are FREE but you need to get them in advance. Call 718-951-4500 or click here to get yours.
Soh Diako also performs on Saturday, April 9 at 8pm at Lehman Stages on the Lehman College Campus. Reserve your FREE tickets by calling 718-960-8025. Click here for more information.


Workshops for Tweens and Teens

Kids ages 12 to 18 can learn how to draw characters and create stories for manga comic books in a FREE workshop led by popular comic book creator Misako Rocks! at the Grand Central branch of the New York Public Library. Tuesdays March 29 and April 5 at 4pm.
Or they can try the art of calligraphy in a FREE workshop led by master calligrapher Elinor Holland at the Bloomingdale Branch of the NYPL on Tuesday, April 5 at 4pm.

Don't-Miss Special Event

Sakura Matsuri – Cherry Blossom Festival
Saturday April 30-Sunday May 1 from 10am-6pm. Free with admission.
The Brooklyn Botanic Garden is well-known for its Japanese collections, including its 220 beautiful blossoming cherry trees, which are peaking during the festival. The event is a weekend-long party celebrating nature, renewal and all things Japanese. This year's schedule hasn't yet been released, but it normally includes tea ceremonies, drumming performances, cooking demons, flower arranging, shopping and more. Arrive early because it gets super crowded.
Photo Credit: Rebecca Bullene for the Brooklyn Botanic Garden