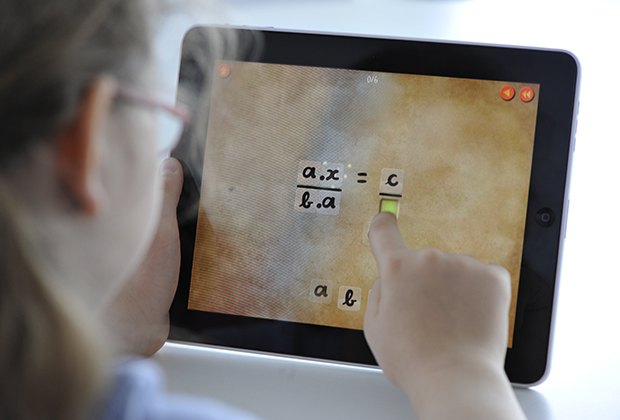 Best Math Apps for Kids
For those of us who are not good at math, we need a little help. I was a straight-C math student all my life. But, if I had had all the help​ that kids have today? It might have been a little better story!
With prolonged school closures like we have now, parents don't want their kids to fall behind. Not to mention, do YOU know how to teach Common Core math? Here are fifteen apps we think will help the kids.
And don't forget to check out our Coronavirus Guide for Parents.
Preschool and Kindergarten
Splash Math Kindergarten Math App
FREE
This is an all ages math app in which kids can practice adding, subtracting, measuring and basic geometry. It is aligned with the Common Core and send parents progress reports!
Little Solver Preschool Logic Game
$0.99
This is a problem solving app for preschoolers. Memory, matching, shapes, same or different and more. Simple and can be played on the phone.
Montessori Numbers for Kids
$3.99
Great application for understanding numbers, the quantity they each stand for, their relationship to one another, and how numbers are physically formed.
Khan Academy Kids
FREE
KAK is an-offshoot to the very successful Khan Academy. The app will give kids the opportunity to play games and build pre-math skills. It is a very high quality app receives high marks.
Animal Math
FREE
Animal Math offers math apps for several age groups all on the theme of animals. Silly pets like Ralphie the Cat and Oleg the Owl helps kids along the way as they learn basic math skills. App covers number reconition, counting, addition, subtraction, basic shapes and is aligned with Common Core.
Math Apps for School-Age Kids
Pizza Fractions
FREE
Yes! We are talking pizza. This is a great way for kids to visually see how fractions break down with a familiar item. Times exercises.

Math Learning Center
FREE
Math Learning Center have a vast array of mathematics subjects for the elementary age student. Fractions, number frames, money, number lines, patterns, and so much more. This is an app that can move along with your student as he/she goes through the school year.
Prodigy
FREE
This app is for children in grades 1 through 6. They will earn in-game badges and work at their own pace in a Common Core aligned curriculum. There is an option to buy a Premium membership.
Fetch! Lunch Rush by PBS Kids
FREE
Aimed at children ages 6 to 8 and inspired by the series of the same name, Fetch! is a 3-D world where Ruff Ruffman has the job of getting everybody's lunch orders right.
XtraMath
$4.99
Get kids fluent in addition, subtraction, multiplication and division with XtraMath. You can see weekly reports and it only takes a few minutes each day.
Math Apps for Tweens and Teens
Algebra Tycoon
FREE
Designed to assist NY student with their Algebra Regents Examination. By getting answers correct, student "invest" their "money" and make it grow. A fun game that will also solidify Algabraic knowledge.

Math Blaster Hyperblast 2
FREE
This is a game that my kids played a lot. MathBlaster has a rich backdrop of a sci-fi futuristic world and makes it visually engaging and interesting for kids so much, they forget they are doing math! Math on all topics.
Marble Math
$3.99
Moving up from basic math facts, kids ages 9 to 11 can progress to fractions and decimals, factoring, and sequencing equations, all while customizing and building their own mazes and avoiding obstacles. Choose your marble style!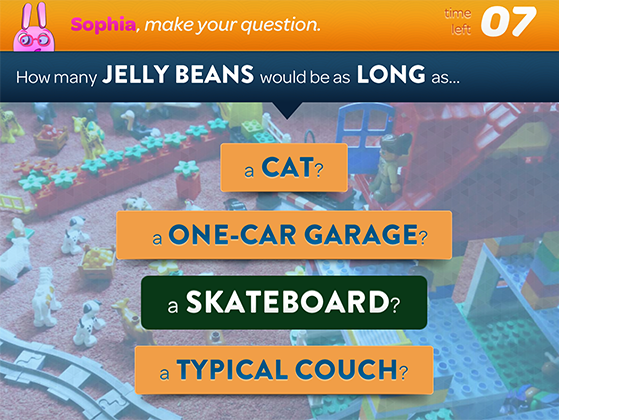 Questimate: Why concentrate solely on answers when kids can make up their own questions?
Questimate
$5.99
If your kids love knowing trivia, they will really enjoy this app! Questimate lets children pick a category from among Amazing Animals, Need for Speed, History of Awesome, Olympic Gold, and GeoOdyssey,
Dragon Box Math 12+
$7.99
This program covers 12+ mathematics and algebra concepts. Includes the use of parentheses, factorization, substitution, like terms, and more. This app is self paced and colorful.