Educational iPhone and iPad Apps for Kids: Seven Mostly Free High-Tech Amusements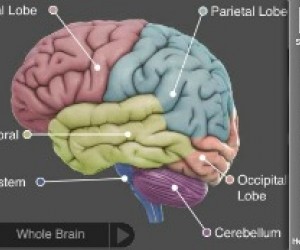 We don't need to tell you that iPhones, iPads and other iThingies are serious kid magnets. Even if you don't have one, you've seen children tapping gleefully on them on buses and subways, and in restaurants.

While we can't help you wrest those devices from their sticky hands, we can offer some app suggestions that have more educational value than Angry Birds. (Not that we don't love Angry Birds.)
My two sons (one school-aged, the other in preschool) and I tried a ton of apps and found seven that we love that are educational, fun and often free.
Chess Free
FREE
4 and up
For the iPhone, iPad and iPod Touch
Chess is a very popular game to study in this city. (That's one of the reasons we're currently offering 50% off 10 weeks of group chess lessons over at Poppins Perks.) But if your kids' schedules are already jam-packed, they can still learn to play thanks to this easy-to-use app. Adjustable skill levels let beginners beat the computer, which builds confidence. There's also a two-player mode, which admittedly works better on the iPad's larger screen. With many NYC kids starting chess in preschool, it's even great for young children. If you've got tweens, check out the more advanced Learn Chess app. It's also free.

My Math Flash Cards App
FREE
4 and up
For all iStuff
Since it's easy to understand, elementary schoolers can start playing right away with little guidance. There are lots of adjustable features, including skill level, number of questions, and open-ended or timed sessions. There are a few cons, like the buzz it makes when you get an answer wrong (so annoying) and the fact that the free version has ad banners at the bottom of the screen. (An ad-free deluxe version is available for $1.99.) Although it's recommended for kids ages 4 and up, that seems a little young. It probably works best for children in kindergarten to fifth grade.

3D Brain
FREE
4 and up
For all iStuff
Science-minded kids will love this super-cool and very detailed diagram of the brain and how it functions. Only downside? You need to know how to read, so despite the official 4 and up rating, it's probably better for older kids. Then again, even preschoolers should enjoy literally poking around the cerebrum. A must-download if your family enjoyed the awesome Brain: The Inside Story exhibit that was recently at the Museum of Natural History.

NASA App HD
FREE
4 and up
For iPad only
Remember when every kid wanted to be an astronaut? This amazing app will get your children interested in space again. It includes videos from the International Space Station, tons of seriously cool NASA photos, and oodles of information about what NASA is up to. There are lots of categories, which makes it a bit overwhelming at times, especially when you first launch it. Again, despite the 4 and up rating, this one's probably more fun for slightly older kids.

PBS KIDS Video for iPad
FREE
4 and up
For iPad only
Yes, I know, it's TV. But every child needs a break now and then, and some of PBS Kids' series are pretty educational. (We're fans of Cyberchase and Super Why in my house). In addition to watching short video bits from their favorite shows, there are also various interactive educational activities.

Ansel and Clair's Adventures in Africa
$4.99
4 and up
For iPad only
This animated travelogue teaches children about Africa. It's beautifully designed and easy for even very young children to navigate on their own. Plus the characters are cute without being cloying. My kids found this genuinely engaging and educational. Even I learned a lot, since it's not a continent that I know much about.

The Elements: A Visual Exploration
$13.99
4 and up
For iPad only
Apple featured this app in its early iPad commercials because it really shows off what the device can do. Kids (and parents) can learn anything they've ever wanted to know about every element on the periodic table. Images are 3D and can be manipulated using the multi-touch iPad screen. Yes it's pricey, but if your tweens are learning about the periodic table, it'll certainly help them out.
Read our other posts about cool technology for families.