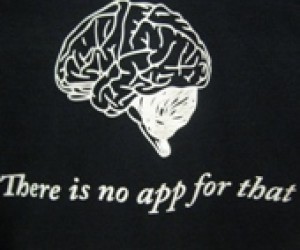 New Museum Exhibit For The Whole Family - Brain: The Inside Story at the American Museum of Natural History
There are so many truly special places in New York City that we like to tell you about over and over. The American Museum of Natural History is one of these places, with its ever changing array of interesting exhibits, classes, programs and special events; it is the perfect place to engage a growing, young mind (or even an older mind, like mine.) The mind, in fact, is the focus of the museum's brand new exhibit - Brain: The Inside Story. Read on to find out more.
We got a sneak peak at this fascinating, interactive and art-filled exhibit tucked away behind the reptile and amphibian room on the third floor of the museum and it is a must-see for families with school aged kids. It opens on Saturday, November 20, 2010 and is a perfect destination for this weekend or the long Holiday breaks coming up. Toddlers and preschoolers probably won't get too much out of it so I wouldn't make a special trip just for them.

After touring the exhibit you will have a new appreciation for that gray matter upstairs, what is does, how it does it, how it evolves from birth to death and how our brain is adapting to our increasingly wired world. The exhibit is arranged into seven sections each delving into a different functionality of the brain, it is kind of like being on The Magic School Bus where you go deeper and deeper into the subject matter till you reach the core and come back out again. What kids will like most in this exhibit are the large scale presentations and the dozen or so interactive, hands on activities, puzzles and games that make learning seem like play.
Exhibit Highlights for Kids:
-The real preserved brain at the exhibits entrance
-The Introductory Theater where they can sit and watch on a huge video screen the story of a young girl auditioning for a spot at Juilliard while a large 3D brain lights up to illustrate its activity.
-Picture Sound Illusion, a listening station where you think you hear falling rain.
-Build a Brain--try to assemble a 3D brain puzzle and compare and contrast animal and human brains.
-Take a look at Kiki and Booba and guess which one is which at Synesthesia
-Figuring out what famous painting is portrayed in the 1,500 spools of thread in Your Sensing Brain.
-The responsive Neuron Gesture Table that you touch and try to connect your hand to the others the way a brain connects with synapses.


Brain: The Inside Story is different than most exhibits at The American Museum of Natural History, because it is a cool blend of science and art. The pieces of art are so fantastic (and really drive the educational content home) that you may just forget what museum you are in. A perfect example is the first dramatic piece you encounter by Daniel Canogar that symbolizes the billions of firing neurons in our brains. Slowly walk through the swirly rats nest tunnel of repurposed wires flashing with projected lights at the entrance to the exhibit hall, let your eyes adjust to the darkness and take in the full affect – it is amazing. It was totally impossible to photograph this piece – you will just have to go and experience it yourself. But look at these beauties:
This one illustrates how much of our brain is devoted to our senses.
And this illustrates how the brain grows in utero.

In addition to the wonderful art and educational, hands-on, mind benders the museum has scheduled lots of great programming to complement the exhibit, like, Brain Fest, Saturday, January 15, 1–5 pm where the whole family can take part in celebrating and puzzling their own brain with games puzzles and brain teasers. To see the rest of the events, visit AMNH's website.

Also, if you visit the exhibit before the holidays, you may want to multi-task and get some of the nifty stuff in the Brain Shop. On sale you will find a lot of mind bending toys, puzzles and games for brainy kids along with two new books on the brain for children authored by Rob DeSalle, curator of Brain: The Inside Story.

Brain: The Inside Story
The American Museum of Natural History
November 20, 2010 through August 14, 2011
The exhibit is free for members and additional fee on top of the suggested admission price. Visit the AMNH website for ticket prices and details.


Do your kids love going to museums? Find out what out is going on at NYC's Museums in The Mommy Poppins Fall Fun Guide or The Mommy Poppins Museum Guide.