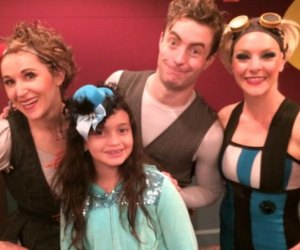 Mommy Poppins Honors 20 years of the New Victory Theater
Mommy Poppins has been covering the best of kids in NYC for just about ten years—and so have our kids, who have grown up helping us review it all. In honor of the 20th anniversary of The New Victory Theater in Times Square, we wanted to pay tribute to a wonderful theater that has been a big part of our kids' lives. Opened in 1995, The New Victory Theater is a non-profit performing arts venue that provides high-quality performances in a stunning theater for kids of all ages—seriously, you'll find shows for your baby and your teen and every age in between—at affordable prices. Its diverse lineup includes circus performances, dance shows, and theater productions from around the world, as well as workshops, camps, and theater engagement activities—and our kids have done it all.
So here's what the theater-going kids (and moms) of Mommy Poppins have to say about the New Victory Theater on its 20th birthday:
Stephanie's son Sebastian, age 11, was not quite 4 when his mom started covering the New Vic for Mommy Poppins, and it's still one of Stephanie's favorite things to do in the city with her son. Turns out it's one of Sebastian's, too: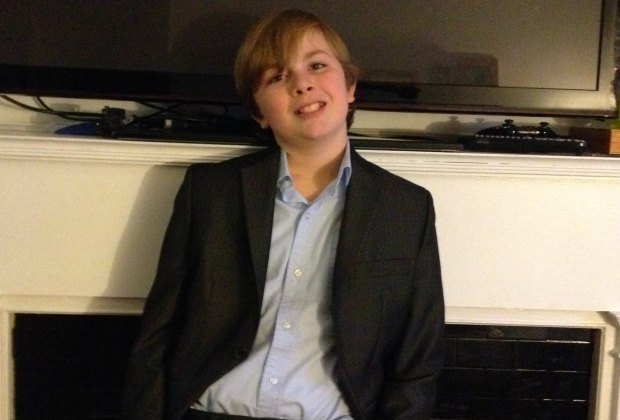 Kids of all ages can go to the New Vic; like you can't take a 2-year-old to Broadway, but you can take them to the New Vic. It is a really fun place to go. It is like seeing live movies.
Raven's daughter Marlena, age 10, sees a lot of shows with her theater critic mom, and the New Vic (where she says she has seen more shows than she can count) remains one of her favorites: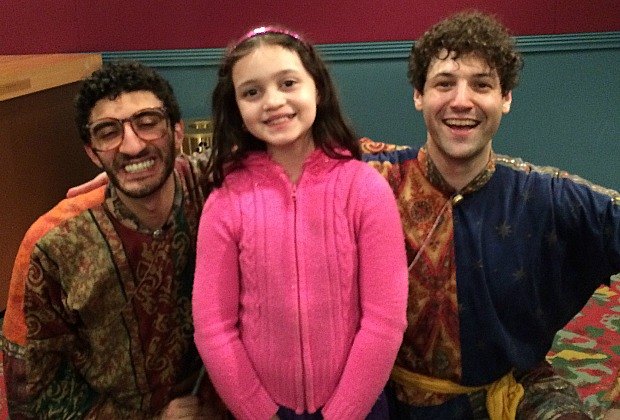 The New Victory has a lot of different varieties of shows. They have circus, they have puppets, they even have shows for babies. They have cool digital shows, they have sort of rockish concert type shows... When I was younger I used to like the puppet shows more and the digital shows... Now I like more of the circus stuff, because I got more into circus as I grew up. And I like seeing all the stunts that they do, and it helps me think about what I can do for my act, because I do circus too!
My own son Jaden, age 12, is a member of TADA! Youth Theater's Resident Ensemble—a real theater kid. The New Victory is a great place to inspire him with original and compelling shows, and his two little sisters love seeing the shows as much as he does.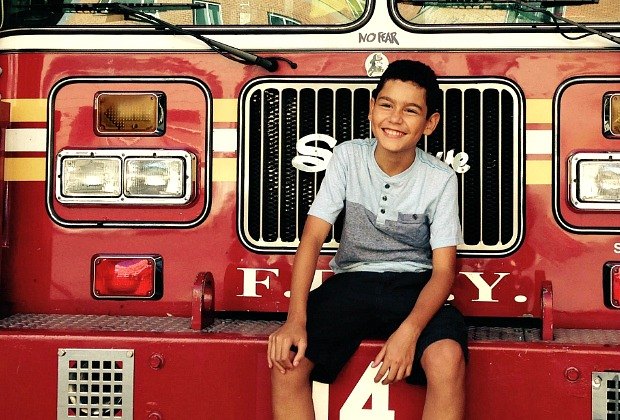 I still remember Untapped! and I was only like 7! The tapping was amazing; it made me love tap even more.
Highlights from the upcoming season:
All of these great theater experiences with our kids mean that our families really look forward to seeing the line-up when The New Victory announces its season. The upcoming theater season does not disappoint. Here are a few highlights:
Jason Bishop: Straight Up Magic
November 18 - 27, 2016
Ages 6 and up
Magician Jason Bishop infuses old school tricks with new school stagecraft with the help of a magical terrier named Gizmo.

Mother Africa: My Home
December 2, 2016-January 1, 2017
Ages 5 and up
Each year, instead of a traditional holiday show, The New Victory presents a circus. Circus Der Sinne returns this year with a dazzling circus spectacular celebrating Cape Town's largest township, Khayelitsha. Acrobats, jugglers, contortionists, musicians and dancers take to the stage with infectious live music and mind-blowing feats of strength and skill. Check out our review of Mother Africa's last run at the theater.
Elephant and Piggie's We Are in a Play!
January 28, 2017–February 5, 2017
Ages 4-7
Fans of the Elephant and Piggie books by Mo Willems get the thrill of seeing the endearing and comical BFFs on stage, singing and dancing their way through such dilemmas as what to wear to a pool party and how two friends can play with one toy.
Water on Mars
February 10-26, 2017
Ages 5 and up
This is way more than juggling; the three performers known as Plastic Boom are downright extra-terrestrial.

Caesar/X
March 19-26, 2017
Ages 13 and up
Shakespeare's Julius Caesar performed in repertory with X, a new play by Marcus Gardley about the assassination of Malcolm X. This production explores the parallels between two complex historical figures and explores their rise and eventual fall amid political unrest.

See the full 2016-2017 lineup here.
The New Victory also works closely with New York City schools, serving thousands of kids annually through its season-long school partnerships and Victory Dance, which provides free summer dance performances and workshops to NYC kids.
The New Victory Theater is located at 209 West 42nd Street in Times Square. Tickets usually range from $16-$38 (with some exceptions) and if you order tickets to three or more shows in a season, you automatically become a New Victory member. Membership comes with deep discounts on tickets, workshops, and camps—plus enjoy unlimited, free date changes.

This post is sponsored by The New Victory Theater.