The Very Hungry Caterpillar Show
DR2 Theatre

NYC Easter Brunch Cruise 2023
Event Cruises NYC

Easter Fun Cruise with Egg Hunt 2023
Event Cruises NYC
Sign up for our free newsletters.
Museum of Ice Cream Returns to NYC This Winter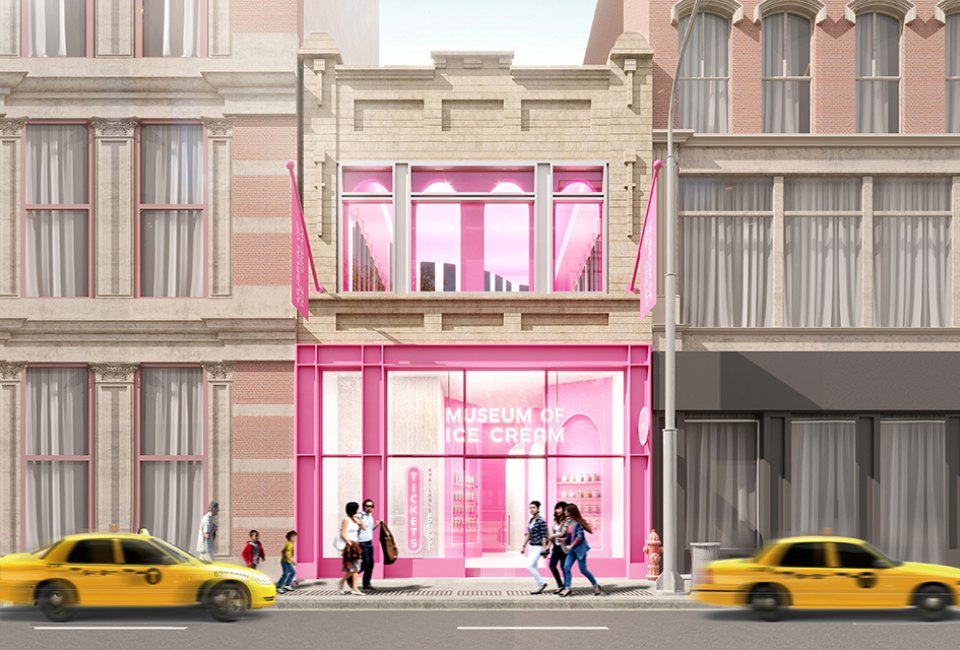 10/10/19
- By
MommyPoppins
Clearly someone was listening in on our dreams. The Museum of Ice Cream, an imaginative pop-up experience celebrating everybody's favorite frozen dessert, is returning to NYC later this year, with a new location in Soho, new installations, and a bigger-than-ever "sprinkle pool." Tickets went on sale yesterday, and if previous incarnations of the museum are any indication, the timed entry slots will go fast. Read on for the scoop...or the double scoop with chocolate sauce.
Any NYC local (or visitor) who loves ice cream will have fond memories of the original Museum of Ice Cream (MOIC), a temporary pop-up experience near the High Line that launched in the summer of 2016. The experience included an interactive "sprinkle pool," room after room of ice-cream-themed Instagrammable installations and play spaces, and long, long lines. The museum later hosted successful expansions in Los Angeles and San Francisco, as well as a Pint Shop in NYC where the museum's much-loved original flavors, like Nana Banana and the tropical-infused Pinata, could be bought by the carton.
From December 14 through March 1, 2020, the playful ice cream pop up returns to NYC in a new location in Soho. Kids will enjoy sliding down the massive three-story slide, tasting original ice cream flavors—including several new flavors—and riding on an ice-cream-themed "subway." And yes, there will be a pool of rainbow sprinkles to dive into. The sprinkles aren't edible, but will look and feel real...kinda like a giant ball pit, but with sprinkles.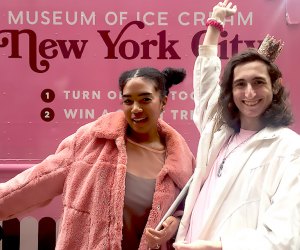 MOIC NYC will feature some of the brand's most imaginative, multi-sensory installations that will bring to life guests' ice cream dreams. Photo by Sara Marentette
The new Museum of Ice Cream will open in the heart of Soho, just around the corner from the Prince Street R/W station and not far from the recently-renovated DeSalvio Playground, if the kids need a spot to run off some of that ice cream energy.
The bad news: At $39 per ticket, it's definitely pricier than a scoop at your local ice cream shop, and tickets are already selling out fast. If you want to go, purchase now. Seriously.
The Museum of Ice Cream is located at 558 Broadway, and will run six days per week from 9:30am to 10pm, from Saturday, December 14, through Sunday, March 1. It's accessible by timed ticket. Buy tickets from the website in one-hour timed slots. Weekends and afternoon tickets are going VERY fast, and ice cream is included in your ticket price. (And sadly, Soho's other much-loved and wildly successful pop-up museum, the Color Factory, will be ending its extended run in November.)