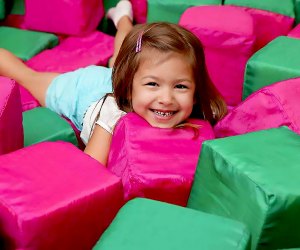 Best Indoor Play Spaces on Staten Island
For rainy, snowy, too-hot, or too-cold days, NYC parents know you've got to have a go-to indoor play space. Brooklyn and Queens have tons of indoor play options, but did you know that Staten Island is stocked with indoor play spaces too? If you can't face another freezing day at the playground or stuck inside the house, grab socks and let the kids visit one of these spots to jump, climb, slide, and bounce out all of that energy.
Whether you have to hop on the ferry or you already reside on The Island, these spots are sure to please families looking for a change of scenery. Visit our Indoor Play Spaces Guide for more indoor fun, or our Family Fun Guide to read about all of NYC's top family attractions.
Sign up for our FREE newsletters to get posts like this delivered to your inbox.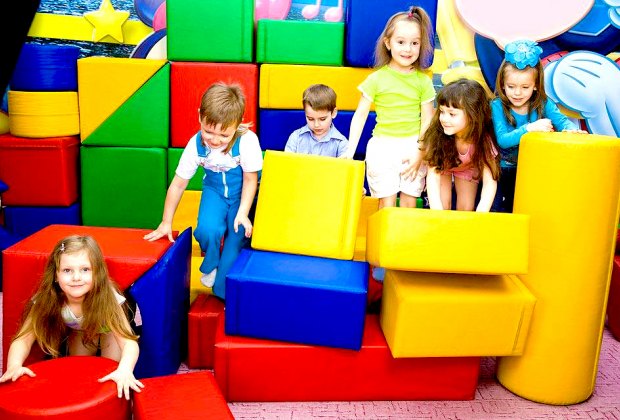 Kids N' Shape offers physical activities for kids up to 12 years old.
Kids N' Shape — Tottenville
153 Main Street
This spot offers plenty of room to roam and run. You'll find balls to bounce and castles to bounce on, plus there's a zip line, wheeled toys, basketball court, obstacle course, foam pits, and more fun. The unstructured open play is $12 per child for two hours. Adults are FREE. Check the online calendar for an up-to-date open play schedule.
RELATED: Indoor Play Spaces With Mega Playgrounds in NYC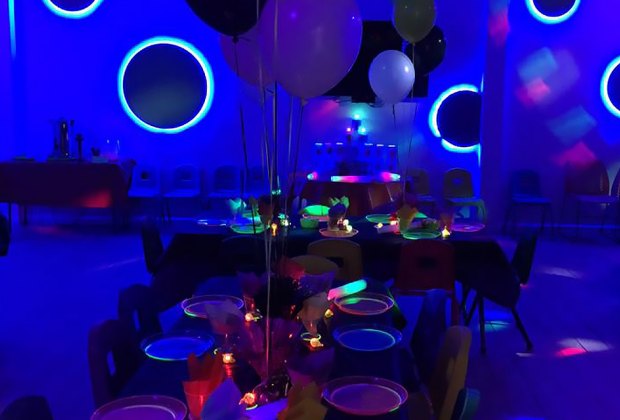 Host a glow-in-the-dark birthday party in the party room at Boom Kidz.
Boom Kidz — Richmond Valley
4878 Arthur Kill Road
This newly constructed, 3,000 square foot, 3-tier playground will impress kiddos of all ages. The space also features Lego stations, Xbox One stations, a foam ball shooter area, sensory activities for toddlers, and a disco room, plus a private party room for hosting customized birthday parties. Open play is $11 per child for two hours of play. Hours vary based on birthday party schedules, so check the website before you head over.
RELATED: The Top 15 Indoor Playspaces in NYC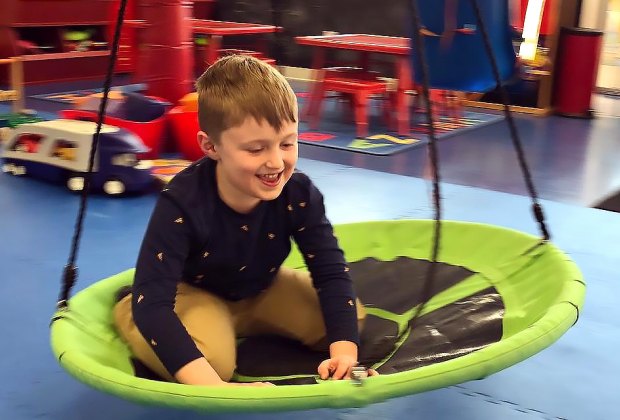 Kids of all abilities play and grow together at We Rock the Spectrum.
We Rock the Spectrum — Charleston
639 Veterans Road West
The indoor sensory gym was founded to provide a place for children of all ability levels to play and grow together. The space offers a full inclusion program, with sensory-based equipment, a zip line, and trampoline. There is also an arts and crafts section. Open play is available for children of all ages, Monday through Saturday 9am to 7pm, and Sunday 12:30pm to 7pm. The cost is $14 per child ($12 for siblings) and an all day pass option is available for $20. Memberships are available for frequent visitors. Call ahead to make sure that the facility is not being rented out for a birthday party or private event.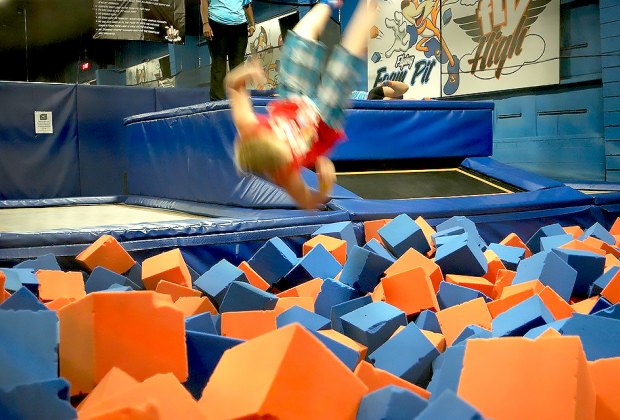 Fly into a foam cube pit at Fly High.
Fly High Indoor Trampoline Park — Chelsea
Families can experience the weightlessness of bouncing, flipping, and landing in a foam cube pit at this indoor trampoline park. It's recommended that children 5 and under not jump on Friday through Sunday, due to high traffic. Special "fly high" socks are required to jump and are for sale at the facility. Storage lockers are available for rent. Everyone pays $15 to jump for 30 minutes, $22 for 60 minutes, $27 for 90 minutes, or $30 for 120 minutes. Walk-ins are welcome, but buying tickets in advance on weekends or holidays is encouraged.
Chelsea Playground — Chelsea
400 Chelsea Road
This indoor playground features a climbing wall, kids' village, tubes, tunnels, and slides. There is a concessions area for when the little ones work up an appetite. Chelsea Playground is open Monday through Thursday 10am to 6pm, Friday and Saturday 10am to 8pm, and Sunday 11am to 7pm. Open play is $10 for kids and $5 for adults.
Kidz Rock — Rossville
8 Johnson Street
Kidz Rock features 5,000 square feet of fun for children ages 1 to 9. The space includes a multilevel jungle gym, interactive floor games, a tiny village, arcade games, and rock climbing. Open play is available Monday through Thursday 10am to 6pm, Friday and Saturday 10am to 8pm, and Sunday 10am to 6pm. Check the online calendar or call to make sure the space is open to the public. Admission is $10 per child and adults are FREE.
Fun Station USA — Travis
3555 Victory Boulevard
This kiddie fun park features an arcade, toddler and kid rides, bumper cars, batting cage, laser tag and more. Walk-ins are welcome for open play seven days a week but check the website for bracelet deals and a Friday night special which includes unlimited rides and laser tag for $24.95.
Kiddie Wonderland Party Center — Dongan Hills
298 Naughton Avenue
This themed children's entertainment center offers open play, parties, interactive classes and special events. The center's jungle gym and soft play unit was custom made to fit the space and features a castle theme, dragon head look-out and wonderland tower climb. Toddler classes here are bilingual and enable children to learn words in several different languages. They also host special events celebrating holidays around the globe. Pay-as-you-go classes will cost you $15 per session while open play is priced at $10.