Legoland's New Hotel Can Be Your Kids' Castle for a Night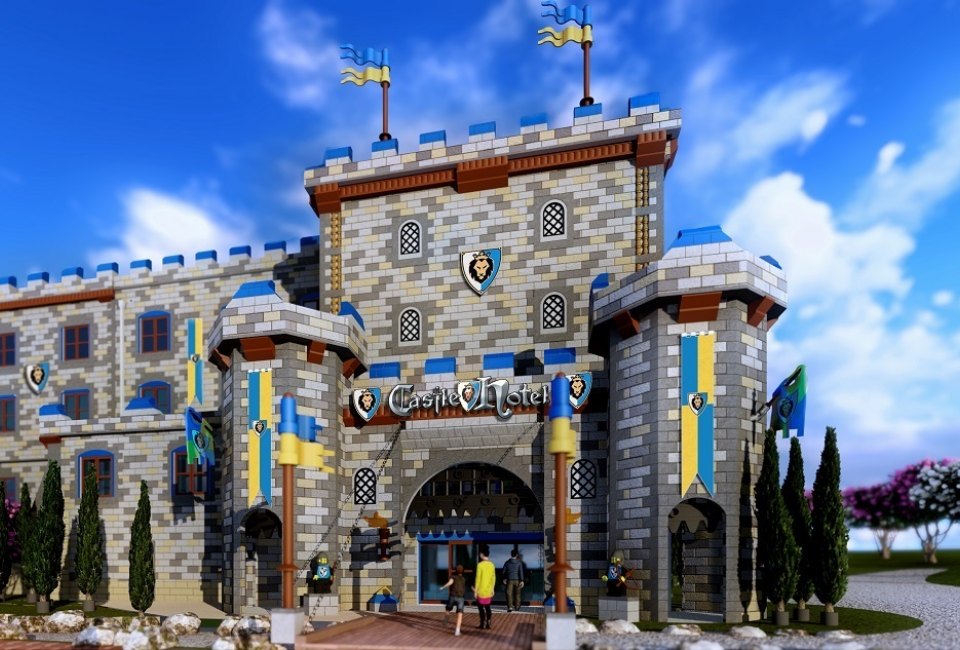 1/20/17
- By
Kathie Bozanich
Kids soon can immerse themselves in the imagination and creativity of the Legoland California Resort in a whole new way. We attended the groundbreaking ceremony for the new Legoland Castle Hotel, scheduled to open in the spring of 2018, and we're already excited to pack our bags and move in!
The new three-story hotel will feature 250 premium themed rooms, including 20 suites. Families can choose from three themes—Knight, Princess, and Wizard: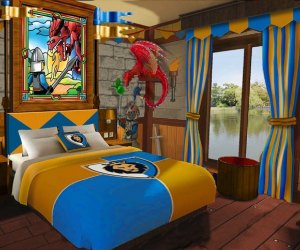 The Knight room features dragons and knight's gear, to get kids ready for battle defending the king's castle and treasure.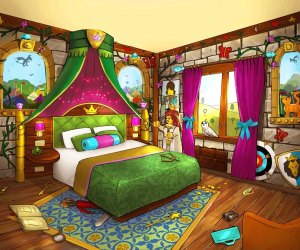 Next up are the Princess rooms, decorated with woodland creatures made of Legos.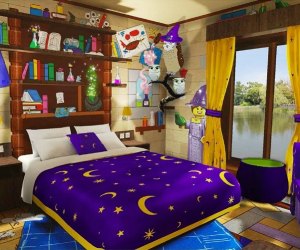 And finally the Wizard rooms invite kids to discover how magic is used to protect the king with giggling potions and spells.
Also exciting for kids: the new hotel will feature a slide in the lobby to entertain guests as soon as they arrive, as well as a courtyard with interactive play structures, and a pool that offers up water play elements without even going to the theme park. The lobby area is planned as a grand hall, and there will be a royal-themed restaurant at the hotel, too.
Peter Ronchetti, general manager of Legoland, says the whole atmosphere at the hotel is "richly themed" and meant to build anticipation and curiosity gearing up for a nightly tournament as entertainment. "The castle theme is very strong," Ronchetti says. "It's role play meets hotel stay."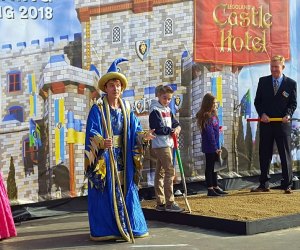 Breaking ground on the new castle...
The castle themed hotel in Carlsbad is the first that Legoland is building in North America; the theme park chain has one in Germany already and is currently building one in England, but SoCal will be the first American site to get the royal Lego treatment.
Legoland California Resort opened in 1999, and the first Legoland Hotel debuted in 2013. The current hotel is three stories high and has 250 rooms, so the resort will be doubling the number of its hotel rooms when Castle Hotel opens. Hotel guests have the added perk of their own entrance to the theme park, with early-morning access.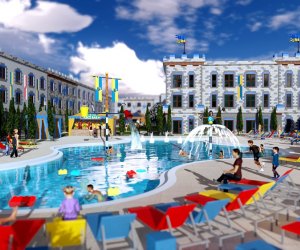 This castle has our kind of moat!
RELATED: 25 Things To Do in Carlsbad Other than Legoland
Renderings courtesy of Legoland California Resort

Sign up for our free
newsletters.
Mommy Poppins is a family activity website that helps people find things to do with kids.
©
2023
MommyPoppins. All Rights Reserved.
mp-prod4-v4.32.99
Sign up for the Mommy Poppins Newsletter today!