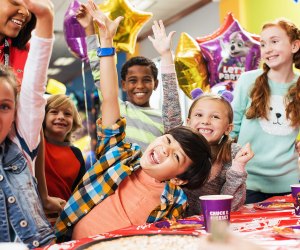 Birthday Freebies for Long Island Kids on Their Big Day
What kid doesn't like special treats on his or her birthday? There are plenty of places on Long Island offering FREE meals and other goodies for your child on that special day. Many of these birthday treats can be cashed in anytime during the child's birthday month, so the fun can be enjoyed before or after the birthday itself.
We love to support local small businesses when we can, but some chain-store birthday clubs are pretty sweet, too, and many have locations across Long Island: There's bound to be an outpost near you. Be sure to check out our Long Island Party Guide for more on how to make your child's birthday a day to remember, including information on venues, entertainers, and more.
Sweet treats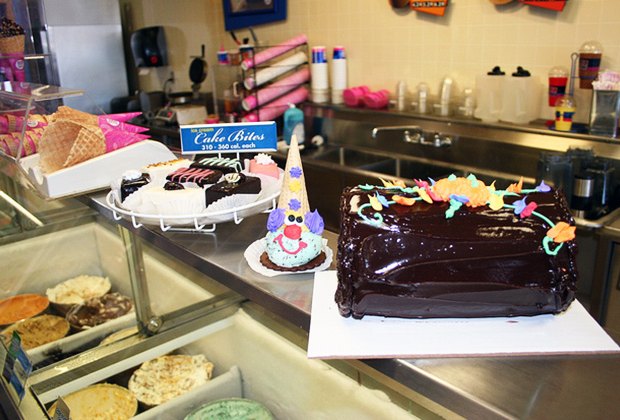 Kids enjoy a free ice cream on their big days as a member of Baskin Robbins' Birthday Club. Photo by Tom Britt/Flickr
Baskin-Robbins Birthday Club
The ice cream chain, which boasts locations across Long Island, also has a birthday club. Sign up online and you'll receive an email five days before your child's birthday for a free cone, plus a cake discount. Bonus: This club has no age limit, so get the whole family signed up.
Carvel's Fudgie Fanatics
What's better than ice cream on your child's birthday? How about FREE ice cream? Join Fudgie Fanatics and receive a complimentary ice cream on his or her birthday as well as coupons and deals all year.
Friendly's
Kids 12 and younger get a FREE kids meal with the purchase of an adult meal on their birthday after joining Friendly's BFF Club. Also, receive a 25-percent-off coupon just for registering.
Restaurants
Applebee's
Sign up for Applebee's Eclub and receive a coupon for a FREE birthday meal with the purchase of a meal. The coupon is good up to 30 days after a birthday. You will also receive coupons and special deals all year round.
California Pizza Kitchen Kids Birthday Club
Sign up for the CPKids Birthday Club and kids 12 and younger receive a FREE kids meal valid throughout their birthday month. And all CPK kids meals, not just birthday meals, include a drink and an ice cream sundae.
Chuck E. Cheese
As a member of Chuck E. Cheese's birthday club you'll receive an email on your child's birthday and his or her half-birthday, along with coupons for FREE tokens, plus other offers throughout the year.
RELATED: Top kids' birthday party venues on Long Island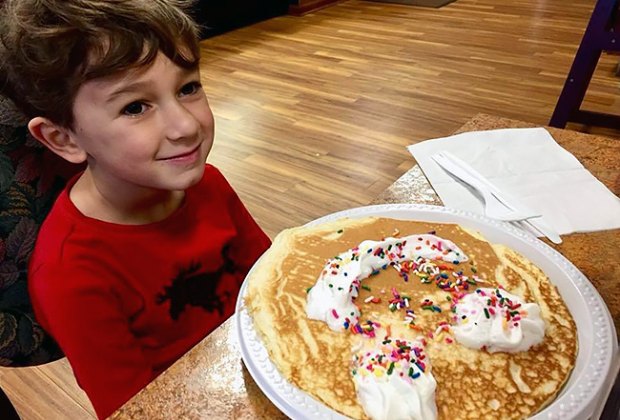 Embrace the revolution, the pancake revolution that is, at IHOP. Photo by Jaime Sumersille
IHOP Pancake Revolution
Members who join Pancake Revolution get a FREE birthday meal, a complimentary meal for signing up, and another freebie each year on the anniversary of joining. You must be at least 13 to join, so this is for older kids, or parents can simply treat themselves.
Retailers
Barnes & Noble Kids' Club
Kids in this club get a coupon for a cupcake or cookie at the bookstore's café anytime during their birthday week. Parents also benefit, receiving coupons and rewards just for signing up.
JC Penney Portraits Birthday Club
The whole family can enjoy this club. Sign up and receive special coupons and promotions a month before your birthday and any children's birthdays. Children up to age 12 are eligible.
Kmart Birthday Club
Members of Kmart's birthday club get a surprise fun pack and $5 in "Birthday Bucks." Parents will appreciate access to party planning and tips, custom gift ideas, chances to win prizes, and six months of FREE shipping.
The Children's Place Birthday Club
If you're not a fan of fast food, how about new clothes? Children's Place My Place Rewards lets parents add up to four children to an account. Near each birthday receive coupons that can be used online or in the chain's many stores.
Sports venues
AMC Pinsiders Club
Young bowling fans will love getting exclusive coupons and promotions, invitations to special events, and $20 off their next visit.
Attractions
Long Island Aquarium
The Riverhead marine center offers free admission to children (and adults) seven days before or after their birthday. Valid identification (driver license, passport, or birth certificate) is required to receive the offer.
This article, originally posted in 2014, was updated in November 2018.