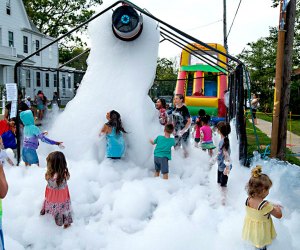 Fairs, Festivals, and Community Celebrations in August for Long Island Families
Fairs and festivals abound in the summer on Long Island, and that's great news for families. August festivals focus on art, music, food, and even sports, and these outdoor celebrations offer the perfect opportunity for old-fashioned family fun. From Nassau to Suffolk, and out on the East End, chances are there is a fair or festival for your family.
Some of these fairs are annual events while others are just getting started; some take place along the community's Main Street (no cars allowed!) or in the town park. Check out our list below to see if there's a fair or festival happening in your neighborhood, or attend one in another community and get the added perk of discovering someplace new. Wherever you go, you are destined for a good time.