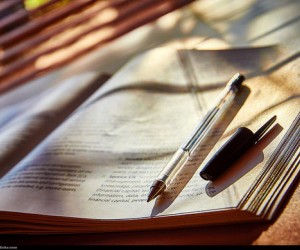 SAT and ACT Prep: Free and Low-Cost Fall Workshops for Westchester Teens
High-stakes testing is a controversial issue that has been fueled in recent years with an increased emphasis on standardized tests nationwide. Though some of these high-stakes tests are new, having been implemented in the last several years, the SAT and ACT tests conjure up memories from many a parents' own high-school days. The tests have changed over the years and if you now find yourself navigating the test-taking waters as a parent, you may find that you have just as many questions as your teen.
Fortunately, there are helpful resources here in Westchester. We've rounded up various workshops and events taking place this fall, designed to help prep your teen for the tests and answer any questions you may have about the process. Resources include proctored practice tests that simulate the real deal, test-taking strategies from the experts, advice as to whether to take the SAT or ACT and more. Best of all, many of them are FREE!
SAT & ACT Exams: A Free Evening Seminar - Bronxville
Tuesday, November 4
Learn from the founder of Bespoke Education about which standardized test to take and go home with practical test-taking strategies.
ACT Diagnostic Test - Scarsdale
Sunday, November 9
Practice taking the ACT during this proctored session, then return several days later to get feedback and advice based on the graded exam. Registration ends November 5. $20
Free SAT and ACT Preparation - Peekskill
Saturday, November 15
Get advice on which standardized test to take, practice test-taking under simulated conditions and learn more about what to expect on test day. FREE
Kaplan Practice SAT Test - Elmsford
Sunday, November 16
This program, which focuses exclusively on the SAT exam, is designed to expose students to test-taking conditions and provide feedback from the experts as to how to improve. FREE
Practice SAT - Chappaqua
Saturday, November 22
Teens take a practice SAT exam and get feedback on their performance. FREE
ACT/SAT Combo Test - Scarsdale
Sunday, December 7
This proprietary practice test, which combines elements of both the SATs and ACTs, is intended to help students and their parents determine which test is right for them. $20
Practice SAT or ACT Exam – Bronxville, White Plains
Through November 14
In addition to the above scheduled options, Sylvan Learning Center, with locations both in Bronxville and White Plains, is offering a FREE practice SAT or ACT exam through November 14, 2014. Complimentary analysis is also offered during this window. Parents contact the center to schedule a time for the simulated exam. Click here for the Bronxville registration form and here for the White Plains form.
Know of an event not listed here? Email us or let us know in the comments!
Creative Commons image credit: Moyan Brenn