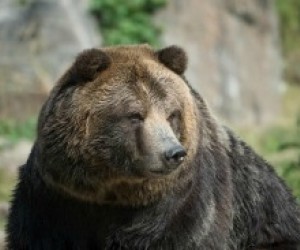 News: Free NY Philharmonic Tickets for Teens, No Van Cortlandt Park Ice Rink this Season, Brown Bears Come to Central Park Zoo
Got tots obsessed with Brown Bear, Brown Bear, What Do You See? Then they'll love getting a chance to see the creatures up close at the Central Park Zoo's soon-to-open bear habitat. Plus, we've got the scoop on a new enrichment center for kids on the Lower East Side, the closing of one of our favorite East Village family eateries and the sad news that the Bronx's only ice-skating spot, the Van Cortlandt Park rink, won't be open this season. All that and more in this edition of our biweekly news post.
Openings, closings & relocations Brown bears are coming to the Central Park Zoo! Rescues Betty and Veronica, who've lived at the Bronx Zoo since 1995, will move into their new Central Park digs come late 2014. The hope is that three more brown bear cubs from the Bronx will eventually join them.

There's a new player in the children's after-school space on the Lower East Side. The recently opened Evolution Enrichment Center has a preschool as well as a wide range of classes for children ages 2-14 including rhythmic gymnastics, ballet, art, yoga, jazz, ballroom and modern dance, math, computer programming, chess, and even SHSAT and SAT prep! Obviously, it aims to offer one-stop shopping from Mommy & Me to high school.

Longtime children's stage company, Galli Theater, has a new home. After years of being located on West 36th Street, the troupe has moved to the Gloria Maddox Theater on 151 West 26th Street between Sixth and Seventh Avenues on the seventh floor. Galli continues to offer regular weekend shows, kids' classes and birthday parties in the new space.

Two pieces of sad news: After three decades in business, one of our top East Village family restaurants, Yaffa Cafe, has closed. It was one of those funky, artsy places that we thought would be there forever! It's hard to imagine St. Mark's Place without it. And another bummer: the Bronx's sole ice-skating spot, the Van Cortlandt Park Rink, won't be open this season. Reportedly, it operated at a huge loss for the two years it was around. Well, there's always the Kingsbridge Armory complex.
FREE concert tickets for teens Thanks to the New York Philharmonic's new Free Fridays program, young music lovers ages 13 to 26 can snag no-cost tickets to world-class classical concerts. Only 100 tickets are given away per performance but the good news is, you don't have to wait in a long line. Instead, tickets can be reserved online beginning the Monday before the concert, and picked up at Avery Fisher Hall between 5:30 and 7:30pm the day of the show. Proof of age and a photo ID are required.
Make your own costumes Why wear a store-bought outfit this Halloween when you can make your own with help from experts? Park Slope boutique Hiho Batik is offering costume consultations with its production staff. After brainstorming your concept, you can actually make your get-up onsite. The owners speculate that the average costume should cost between $40 and $50, materials included.
Random tidbits For the next six month, artisan market Eataly is offering more than just a taste of Italy. Ancient pinnacles and gargoyles from Milan's iconic cathedral, Duomo di Milano, will be on display inside the food emporium. Now that's eye candy!

Speaking of food, the NYC Departments of Sanitation and Education have teamed up to make sure organic lunch waste at all Manhattan and Staten Island public schools becomes compost. Food, yard waste and discarded paper will all be collected and put to good use. Finally!

One of our favorite Brooklyn maker programs, Beam Center, has launched a crowdfunding campaign in order to buy a van to bring its programs and high-tech equipment to public schools. Bonus: Since the funds are being raised through the Mozilla Hive Challenge, if Beam Center raises the most money, the organization wins an additional $15,000.

After a decade of assessing feature films for family friendliness, nonprofit Common Sense Media is, for the first time ever, issuing endorsements that studios can use when promoting their movies. Interestingly, the org's first thumbs-up went to Alexander and the Terrible, Horrible, No Good, Very Bad Day, which we enjoyed though we noted there were no consequences for some pretty bad behavior. Ultimately, the big issue is, as always, that families have different criteria about what's appropriate for their kids, and what's not. For instance, Disney's The Hunchback of Notre Dame is rated G but, just last night, my seven-year-old daughter burst into tears and begged us to turn it off because she was so upset about soldiers torching a peasant family's house. It was a good reminder for me to, whenever possible, check out movies myself first, rather than solely rely on someone else's evaluation. How does your family decide which movies are appropriate for your kids?
Photo by Julie Larsen Maher © Wildlife Conservation Society