Mount Southington- A Perfect Winter Skiing Day Trip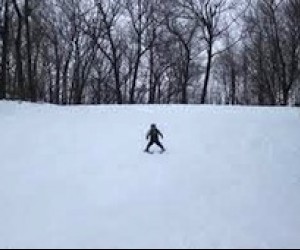 Snow isn't that fun when you have to drive in it! It sure is more entertaining when you can enjoy it in other ways! This winter, instead of traveling far away for a family ski trip, we stayed local and enjoyed the slopes of Connecticut's very own Mount Southington in Hartford County. It's a perfect spot conveniently located right off highway 84 in the rural hills of Plantsville/Southington. A popular destination for both skiers and boarders, they have fourteen trails, ranging from bunny slope to black diamonds. The resort has something for every level of skier. They have a great variety of terrain including a terrain park. We've reviewed five other Connecticut Ski Resorts as well as many more ski resorts in our Ski and Snow Sports Guide.
Mount Southington offers great children's programs designed for the young skier, ages 4-10, held in a special learning area and taught by a professional teaching staff. Each lesson focuses on exercises and games that teach skills while providing fun for the little ones. For families with young ones who want to get them comfortable on skis it is the ideal starting point. It's also a great option for spur of the moment ski trips. If you work up an appetite you can check out their cafeteria or restaurant. There's even a bar for the adults. The hours of operation for weekends and holidays are 9 am-10 pm and weekdays 10 am-10 pm. Check the website for their various ticket option prices and also sign up on their email list for special deals or coupons.
Since the hills of Mount Southington are smaller than some of the bigger mountains up north, it's a great choice for beginners who are still learning to ski. They even have night time skiing at a reduced rate which is perfect for enjoying after work or school for a couple hours. The lodge is very close so if you want to let your older child hit the slopes alone and hang out inside where it's warm you can still keep on eye on them. Before your trip, check out these tips for a successful ski outing. But if you and the kids decide not to try skiing or snow boarding, they offer the option of sledding or snow tubing. Spending the day at Mount Southington is a great way to form long lasting memories with your kids and the best part is that it's only a short drive away!
Mount Southington
396 Mt Vernon Rd
Plantsville, CT 06479
(860) 628-0954
Originally published 2/5/13.