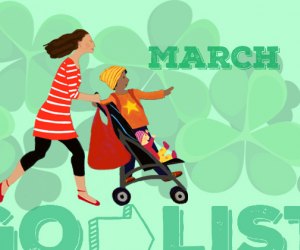 March GoList: Best Things To Do with LA and OC Kids This Month
Our picks for March are in! It's a busy month, with St. Patrick's Day, Purim, the arrival of spring, and migrating whales and swallows; no wonder there's an hour to switch off at the end of the month. Even the wonderful Butterfly Pavilion at the Natural History Museum returns mid-March. Now is your chance to plan ahead for these annual favorites picked from the many activities on our March daily events calendar, and snag tickets in advance.
Click through to the full listings, and you can automatically add them to your personal calendar. And if you don't already receive our newsletters with ideas for weekend events, camps, and more, you might want to subscribe--before spring break sneaks up on you!
Exposition Park
Through Summer 2020
If you can imagine it, you can build it with bricks. The latest exhibit at the California Science Center offers masterful works of art and flights of fancy constructed out of millions of LEGO bricks. And where there is LEGO, there is the chance to play with LEGO.
Downtown - FREE!
March 7, 2020
The annual Lantern Festival celebrates a decade of free arts, culture, and educational activities in a re-created traditional village street fair.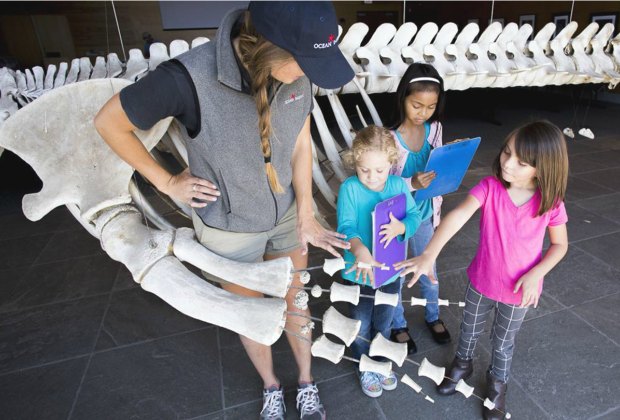 My what big flippers you have! Photo of the Dana Point Festival of Whales courtesy of the Ocean Institute
Dana Point - FREE!
March 7-15, 2020
The Festival celebrates the migrating whales that use Dana Point's headland as a landmark on their journey, with whale watching, ocean learning labs, live music, a street fair, a parade, fishing and sailing lessons, an art show, hikes, a Traveling Whale Fact Museum, a campfire program, environmental education programs, and the all-important annual rubber ducky race.
Redondo Beach - FREE!
March 8, 2020
Redondo Pier hosts one of Southern California's longest-running kite festivals, with prizes awarded in various categories from the youngest kite flyer to the youngest at heart. Buy one there or BYOK. The annual Yo-Yo and Hot-Dog-on-a-Stick-Eating competitions add variety to the proceedings.​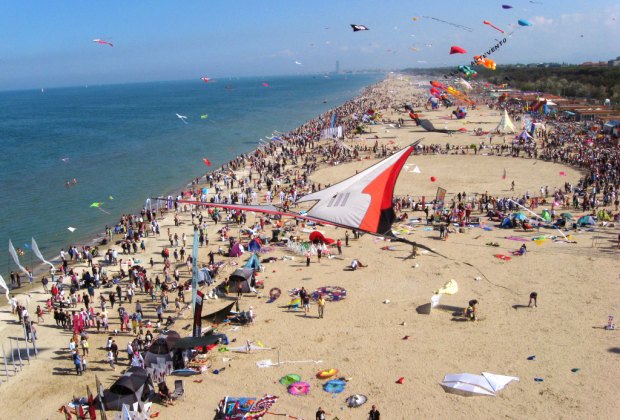 Redondo is a beautiful setting for the Festival of the Kite. Photo by Marcus Ertl/CC BY 2.0
Ventura - FREE!
March 14, 2020
The annual County Ventura St. Patrick's Day Parade starts at the mission and keeps the spirit with bands, Irish dancers, fire trucks, antique vehicles, four legged pets, and anything else remotely green that can march down Main Street.
South Bay - FREE!
March 14, 2020
It's a two-parade weekend! The Hermosa Beach Saint Patrick's Day Parade steps off near the tennis courts on Valley Drive. The accompanying festival features a Kiddy Carnival, a petting zoo, international foods, vendors, and Irish music and dancing.
Moorpark
March 14-22, 2020
The zoo celebrates animals and learning at Moorpark College's annual Spring Spectacular, held over two weekends. Different animals are featured in hourly shows, and children can also enjoy arts and crafts, live animal encounters, a butterfly conservation station, puppet shows, and a Kids' Zone.
Sierra Madre
March 22, 2020
The annual festival celebrates the world's largest blossoming plant, which has been blooming right here in the Southland for more than a century. Fun includes a street festival and visits to the formidable vine (not accessible to the public on any other day of the year).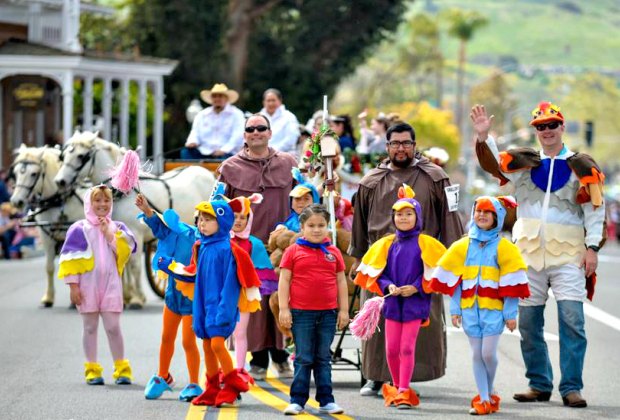 Kids dress up for the Swallows' Day Parade. Photo courtesy of Scott Schmitt
San Juan Capistrano - FREE!
March 19 & 21, 2020
St. Joseph's Day (March 19) marks the annual return of San Juan Capistrano's dependable swallows. The mission's celebration is marked by pageantry, the traditional bell ringing at the sight of the first swallows, and a celebration with musical performances, crafts, living history characters, and plenty of food. The Swallows Day Parade is on Saturday the 21st.
El Segundo
March 20-22, 2020
Well this is another fine festival you've gotten us into, Ollie!
Santa Monica
March 21, 2020
Dozens of resident artists at Santa Monica Airport welcome families to explore their studios, watch demonstrations, listen to music, and participate in workshops.
Tarzana
March 15, 2020
LA greets the liveliest holiday on the Jewish calendar with plenty of street carnivals and costume parades to mark the day, but Temple Judea takes pride in producing the largest festival in the Valley. The area becomes a mini-Disneyland with rides, games, crafts, a show, food, and shopping that raise thousands of dollars for scholarships.
Arcadia
March 14, 2020
The LA Arboretum hosts its annual celebration of green living, with plenty of kids' activities, music, crafts, and animal encounters beyond the usual Arboretum peacocks hamming it up.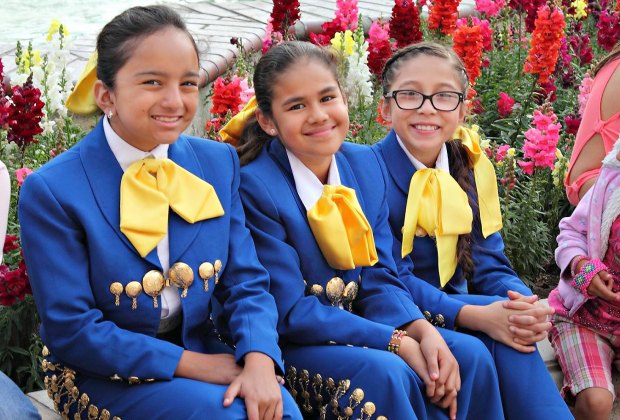 Photo courtesy of Mariachi Women's Festival​
San Gabriel
March 28, 2020
This year's all-female Mariachi fest is performed with a wee touch o' green, in tribute to Mexico's Irish heroes of Mexico's first border war with the US.
Santa Ana
March 26 - April 12, 2020
Discovery Science Center's annual Mega Bubblefest Laser Show showcases the science of bubbles under the big top. Booking tickets early saves money.