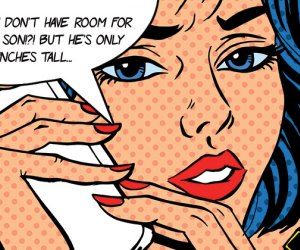 Long Island Summer Camps With Availability — Yes, Even Now
If you haven't spent a minute thinking about summer camp this year, there's no need to panic. There are Long Island summer camp programs that have spaces available. Of course, if you've been too busy to book a camp for your kids, you might not have time to call around now. That's why we did the work for you. Here are several Long Island camps that as of early June still have spots for summer 2018. There are over 20 locations across Long Island. To search by location, open the map at the bottom of the page. To find about more Long Island-based camps, check out our comprehensive Summer Camp Guide and Directory.
Art League of Long Island Summer Art Adventure
Summer Art Adventure Early Childhood and Young Artist Programs for ages 5-10 feature five weekly themed activities. Mature Artists, ages 11-14 hone their artistic skills in two 10-day sessions exploring the weekly themes. Summer Pre-College Portfolio Program for ages 15-18, with two three-week sessions, offers serious art students the chance to build college portfolios.
Beth Sholom Day Camp
Choose from flexible 4 to 8 week sessions for ages 3-15. All ages and sessions are available.
Camp Harbor
Spots available from June 25th to August 10th. The preschool to 8th-grade program runs for 7 weeks, from June 25th to August 10th. 2, 3, 4, or 5-day per week options for both full days (9 AM-3:30 PM) or mini days (9 AM-1 PM). Extended day also offered.
Camp Jacobson
2 to 8 week sessions available for ages 3-14, June 27 to August 21.
Future Stars Summer Camps
Future Stars offers weekly sports, specialty, and S.T.E.A.M. education day camps at six convenient locations in Westchester and Long Island. Weekly sessions for boys and girls entering grades K-10 run Monday - Friday from 9:00 a.m. to 4:00 p.m. from June 19 to August 25, 2018. All locations have openings.
Gold Medal Gymnastics Centers
All New Ninja & Gymnastics Camps for ages 3-12 yrs old available at all 6 locations Island-wide. Fun themed weeks with inflatables, obstacle courses, animals show, character visits, photo booth, and more.
Portledge Summer Adventures
Programs available June 18 to August 10 for ages 2-15 years. Early childhood programs, technology classes, science classes, art classes, theatre, cooking, sewing, and sports.
Rock Camp and Dance Intensive
Spots available for the July 16 to 20 session for ages 7 to 19. All levels welcome.
YMCA Summer Day Camps - 5 locations
Availability for ages 3-15, June 25 – August 31 at all five locations: Bay Shore, East Hampton, Glen Cove, Holtsville, Huntington, Patchogue.
For more camp options, check out our Summer Camp Guide.