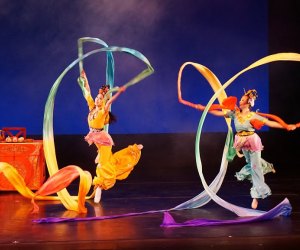 Chinese New Year: Celebrate Lunar New Year with Westchester Kids
Mid-winter holidays are few and far between and often focus on Valentine's Day, Martin Luther King, Jr. Day and Presidents' Day. Less celebrated is the Chinese New Year (also known as Lunar New Year). This year, local festivities marking the year of the rooster give families a chance for fun cultural immersion.
The events we've culled together vary in scope and offer something for all ages—including food, music, dance and crafts. Read on to learn about Chinese New Year activities happening this year in January and February, and then visit our Event Calendar for other great happenings in and around Westchester this month.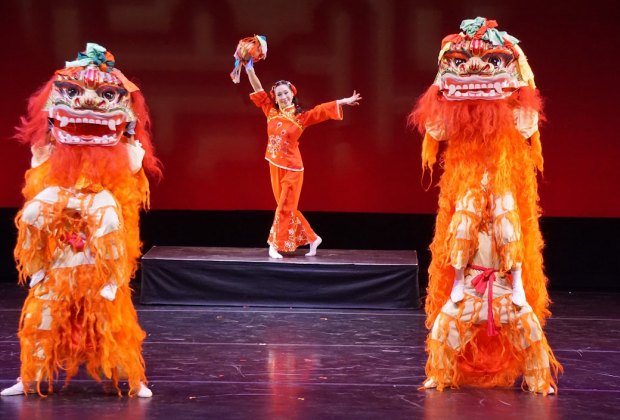 The Nai-Ni Chen Dance Company features dance, music and acrobats in its vibrant production.
Chinese New Year Celebration - Mamaroneck
Wednesday, January 25, 2017
Drop in to this free celebration for origami, paper cutting and learning the Story of Nian. FREE
Chinese New Year Celebration – Chappaqua
​Saturday, January 28, 2017
Music, dancing and stories are all on the agenda at this celebration of Lunar New Year. FREE
Chinese New Year Festival – Purchase
Saturday, February 25, 2017
This granddaddy of local Lunar New Year events, presented by the Westchester Association of Chinese Americans, celebrates the country's culture and traditions. There's hardly a facet of Chinese culture that isn't covered on the agenda. You'll find everything from a rousing performance by Chinese acrobats to music, dance, martial arts demos, origami, food and more.
Nai-Ni Chen Dance Company Lunar New Year Celebration - The Bronx
Tuesday, February 28, 2017
Dancers, musicians and acrobats take to the stage at Lehman College for this vibrant and colorful performance.
To expand your options even further, check out our roundup of Chinese New Year events in NYC! Plus, don't forget to visit our Event Calendar for more great events and follow us on Facebook.
This was originally published in 2015 and has been updated for 2017.
All images courtesy of Nai-Ni Chen Dance Company.