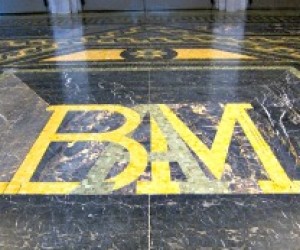 BAM is Expanding Its Family Programming for 2013
While Fort Green's BAM is generally thought of as an adult destination, the multi-building arts complex also offers programming for families like the awesome annual BAMkids Film Festival in February and the BAMboo! street fair on Halloween. But in 2013, BAM plans to significantly expand its offerings for kids of all ages with the launch of BAMfamily. We took a look at what's in store and we suspect a lot of these events will end up on our must-do list for next year.
The lineup for BAMfamily is really impressive with options for every age group, from interactive performances where preschoolers can actually climb on stage, to a shadow play workshop for tweens, to a film festival for teens. Plus many of the offerings have an international flavor, with companies from Canada, Italy and Spain on the schedule.

BAMfamily kicks off with a FREE launch party on Saturday, January 19 at BAM Fisher, located at 321 Ashland Place. Festivities include a performance by the Story Pirates, Urban Stages' interactive show Blown Away by Poetry and a variety of creative workshops.

Other highlights include:
A stage adaptation of Alice in Wonderland by Canadian theater group Théâtre Tout à Trac featuring puppets, masks, music, wordplay and good old-fashioned actors the weekend of January 26-27
The 15th annual BAMkids Film Festival the weekend of February 2-3
Kindur, an immersive theater experience where kids jump on stage to interact with a fantastical set of glaciers, volcanoes and flower-filled meadows, and dancers playing sheep on Saturday, March 23
A spring break camp run by the legendary Pilobolus dance theater company Monday, March 25-Thursday, March 28
Big Screen Bash, a new international film festival aimed at teens Saturday, April 20-Sunday, April 21
A family rock concert in conjunction with the annual KindieFest music conference on Sunday, April 28
The BAMfamily calendar is still evolving so check the website for the most up-to-date schedule.