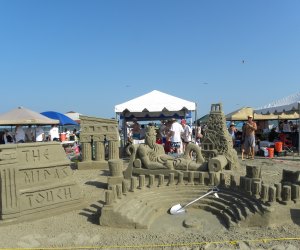 Weekend Fun for Houston Kids: World Oceans Day, Sandcastle Building Lessons, June 8-9
This weekend is a weekend for the beach! Stewart Beach is kicking off their summer sandcastle building lessons this Saturday AND having a World Oceans Day Festival, making this the perfect time to plan a trip down to Galveston with the family. We highly recommend making a trip to the Strand for candy from La King's Confectionary and checking out the Galveston Children's Museum while you're down there!
Since summer is officially upon us, we have a few favorite resources we'd like to highlight for your summer planning.
Plus, we also have our June GoList and our event calendar that have tons of family-friendly events and activities going on throughout the month, so make sure to check them out when you need a little extra inspiration. Now let's take a closer look at this weekend and see what we can get on the calendar!