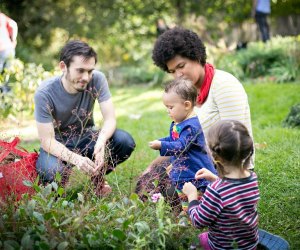 20 Awesome Things to Do with Mom on Mother's Day in Philly
From tots to teens, children throughout Philadelphia know moms should be celebrated on Mother's Day. After all, they are chauffeurs, mathematicians, chefs, event planners, negotiators... moms do it ALL! And this year more than ever, moms from the city to the suburbs deserve a little extra TLC.
However, sometimes it is tough to know how to spoil Mom...breakfast in bed, an empty sink, no laundry to fold, peace and quiet throughout the house? All stand-out ideas... but perhaps what mom really wants is to make memories with her children. Thankfully, Mommy Poppins Philadelphia has rounded up more than a dozen ideas that go beyond brunch and flowers.
Our list contains activities for creative moms, outdoorsy moms,and history buffs as well as options for moms who want to try something new. For gift ideas, browse our recent article, Mother's Day Gifts Moms Actually Want After A Long Year. With all of this info, you are ready to make mom's day almost as special as she is. Enjoy.