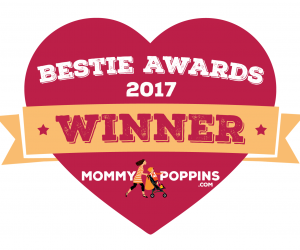 2017 Houston Bestie Guide: Family Fun Winners
Houston families, we asked you to tell us your favorite businesses around the city, and you've been heard. Our inaugural Houston Besties sought to find the best family businesses and resources in categories that range from best restaurants, parties, activities, and more. With all the great family fun experiences and resources around Houston, it was hard to choose just 24, but you were up to the task. Each winner was selected from a competitive crop of 10 nominees in each category.
Before we announce our winners, we'd like to thank our Bestie Sponsors, including Sublime Travel and Sweet Pecks Photography. And congratulations to the lucky voters who were picked at random to enjoy some amazing prizes!
The votes are finally in, and we couldn't be more excited about our winners. We've grouped them into three winning categories: Parenting Resources, Enrichment Programs, and Family Fun.
Without further ado, here is your guide to the best of family-friendly Houston, the 2017 Houston Besties!
Best Parenting Resources Winners | Best Family Fun Winners | Best Enrichment Programs Winners
Best Family Fun
Best New Business or Family Spot: We Rock the Spectrum Houston
Families love We Rock the Spectrum because it's a great place to play for every kid - there is developmentally appropriate equipment and activities for kids of all abilities and ages, including the zip line, trampolines, sensory-based toys, a fine motor area with crafts, and suspended equipment and swings.
Best Museum for Kids: Children's Museum of Houston
The Children's Museum of Houston is huge, with 14 exhibits for kids of all ages who love to play and explore. Among the highlights is Kidtropolis, which is a miniature city with interactive "storefronts," an infant and toddler playroom upstairs, and an outdoor area with interactive water features. You'll also find daily events, shows, and seasonal activities.
Best Indoor Playspace or Romping Spot: Wonderwild
We need more indoor playgrounds like Wonderwild around Houston. Inside, there is a three-story playscape, massive inflatable crocodile slide, and a separate baby/toddler play area. This Heights establishment opened in 2009 and continues to be a fun spot to spend the afternoon, or even to host a birthday party.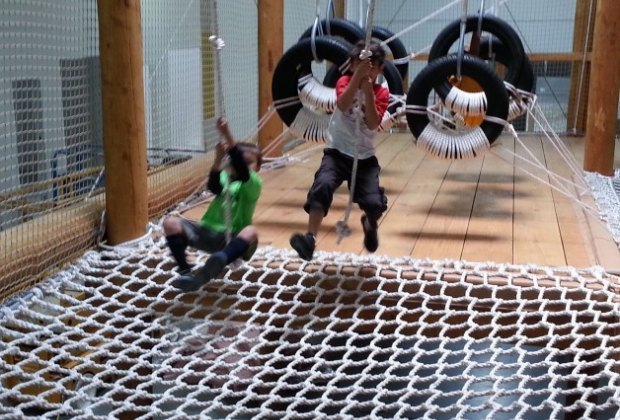 Playing on the ropes at Wonderwild/Photo courtesy Wonderwild

Best Place to See a Family Show: Miller Outdoor Theatre
Miller Outdoor Theatre is a Houston mainstay not only because of its quality shows, but because of the simple truth that nothing is quite better than watching a show at sunset on the lawn. Or at any time, really! And the absolute best part is that shows are always free. You can catch concerts, plays, children's theatre, dance performances, and more.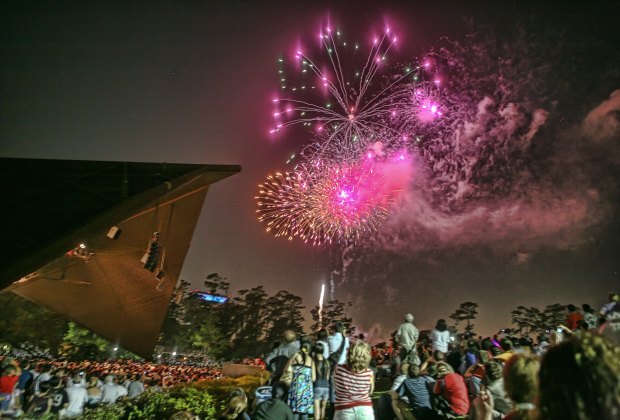 Watching fireworks at Miller Outdoor Theatre/Photo courtesy Leroy Gibbins
Favorite Place for Animal Encounters: Houston Zoo
There is no better place in the Bayou City to see a variety of animals than at the Houston Zoo. You'll see lions, tigers, and bears, and enjoy the other top-notch amenities, like the beautiful tree-lined reflection pond (always decorated to the nines during the holidays), splash pad for the hot summer months, playground, and a petting zoo.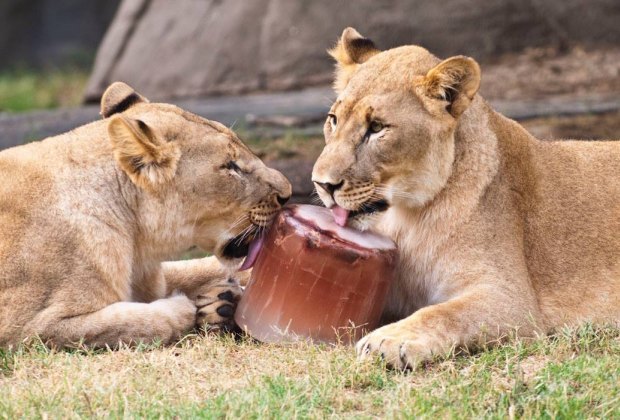 Photo courtesy the Houston Zoo.
Best Farm for Family Fun: Dewberry Farm
City living means that visiting area farms can feel like a bit of a necessity to escape the everyday bustle. Great for finding your own Christmas tree or enjoying seasonal activities and fun, Dewberry Farm has so much to offer - 30 attractions, to be exact. Always check the website before visiting to see weather updates and the like, but regular amenities include free play on Fort DewHickey (a wooden play structure), climbable hay stacks, a corn maze, photo props, tire swings, and slides.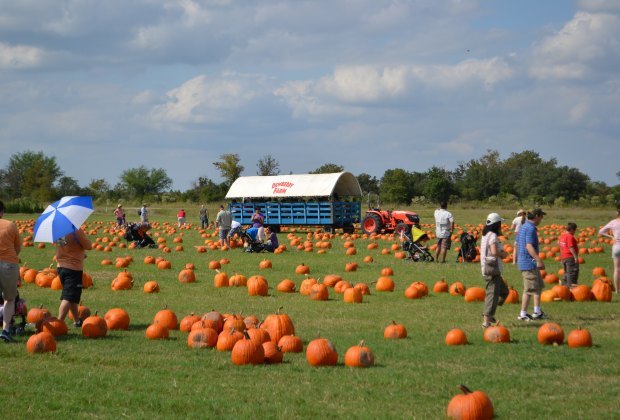 Families browse the pumpkin patch at Dewberry Farm/Photo courtesy Dewberry Farm
Best Parenting Resources Winners | Best Family Fun Winners | Best Enrichment Programs Winners