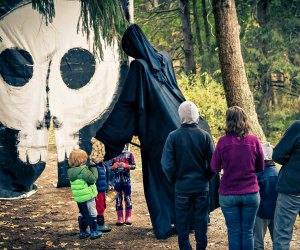 Just-Spooky-Enough Haunted Houses and Halloween Attractions for Boston Kids
Halloween is a holiday that everyone from toddlers to grandparents can enjoy, and there's no shortage of parades, events, and parties in the Boston area. But while there are plenty of sweet Halloween activities for preschoolers as well as terrifying haunted theme parks for 'tweens and teens, it can be hard to find Halloween activities that can feel suitably exciting (but not terrifying) for the elementary-school set. Here are local activities that will thrill kids ages 6 to 12 without scaring the pants off of them. Happy haunting!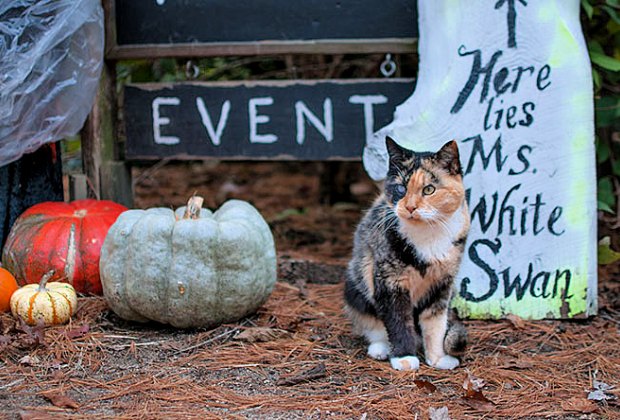 The haunted trail at Winslow Farm is especially little-kid-friendly. Photo courtesy of Winslow Farm
Octoberfest Kids' Trail - Winslow Farm Animal Sanctuary, Norton​
Located on the Winslow Nature Trail, this kid-friendly haunted trail is designed especially for children, complete with Halloween decor and perhaps a friendly ghost or two. Bring a flashlight! There's also pumpkin painting and storytelling in the evening.
Haunted Trail - Maudslay State Park, Newburyport
Theater in the Open's annual haunting of Maudslay is for one weekend only, so mark your calendar. Join a cast of all ages for a one-hour walk through eerie vignettes, spooky sketches, and haunting scenes, all in the autumn grandeur of Maudslay State Park. You'll discover parts of the park you never knew existed. This is a family-friendly event designed for all ages.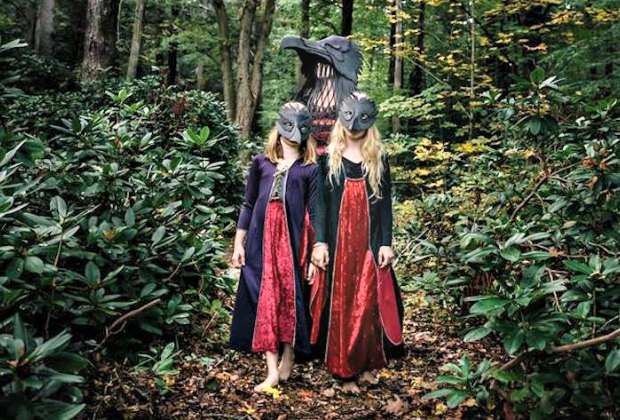 There are eerie surprises at every turn through Maudslay. Photo courtesy of Theater in the Open
Haunted Castle - Hammond Castle, Gloucester
Visit this unique and surreal haunted attraction, just a few minutes north of the Haunted Happenings of Salem. The museum shuts down each year to prepare for their annual "Halls of Darkness" event. The evening tour through this real castle features candlelit hallways and plenty of spooky scenes.
Haunted House at Alden House – Alden House, Duxbury
Families with kids of all ages will enjoy this night of spooky fun at Mayflower passenger John Alden's former home. Children can take tours of the house or the haunted trail walk, get their faces painted, and get their groove on at the monster mash disco.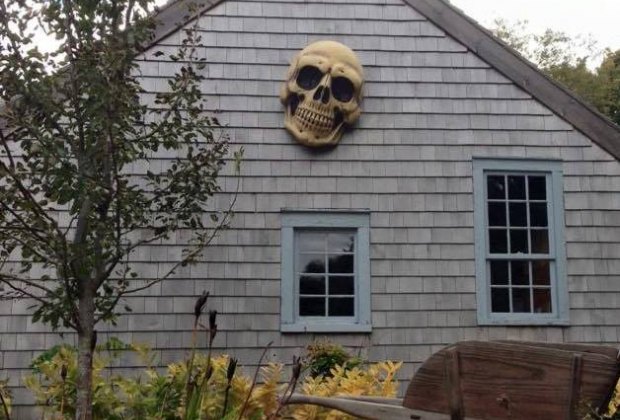 Kids can tour the house or do a haunted trail walk at Alden House. Photo courtesy of Alden House
Frightful Friday Ghost Stories at Gore Place – Gore Place, Waltham
What could be spookier than ghost stories in a grand, 1806 mansion? Take your kids to Gore Place for an evening of scary tales set in the elegant and stately home. The hour-long events start at 7pm and 8:15pm three Fridays in October, and provide a unique and entertaining opportunity to see Gore Place at night.
Halloween Happenings with the Ipswich River Wildlife Sanctuary – Ipswich River, Topsfield
The weekend before Halloween, the Ipswich Riverbanks will transform into a magical forest when the sun goes down. Glowing luminaries and carved jack o' lanterns will light the way on this guided walking tour to learn about creatures of the night. Wrap up the walk with a campfire, cider, and treats.
Magical Halloween Castle – Castle Island, Boston
Put on your costumes and visit Castle Island for a family-friendly Halloween adventure. Visitors can choose a scary or not-so-scary tour through the castle, so the fear level is up to you.