Top Stroller-Friendly Hiking Trails in Atlanta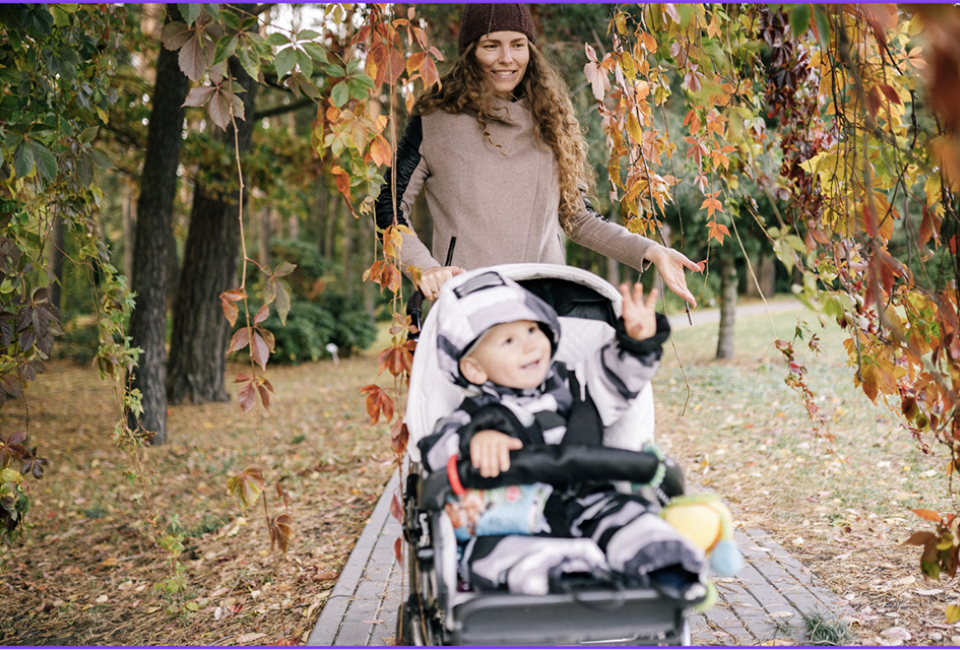 3/3/23
- By
Melanie Preis
Stroller-friendly hiking trails in Atlanta allow families with young children to easily explore the outdoors. And because Atlanta has so many lush, outdoor spots to explore, kids will never be bored during time well spent on the hiking trail. We've chosen picturesque Atlanta trails that don't require special all-terrain strollers (though you may want to use something with a bit more power than an umbrella stroller on some of these).
Maneuvering Atlanta trails with a stroller also makes it easier to schlep water, sunscreen, diapers, and an extra pair of clothes (in case of accidents and/or messy stops along the way). Introduce young children to the wonders and natural beauty of Atlanta by walking these awesome stroller-friendly trails.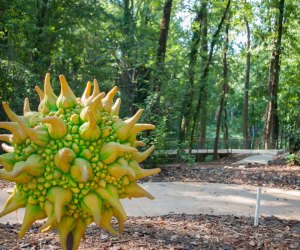 Enjoy the Fernbank Forest by way of the museum's Wildwoods canopy hiking trail. Photo courtesy Wildwoods at Fernbank
Explore more than two miles of paths in Fernbank Forest, a 65-acre, old-growth forest surrounding Fernbank Museum. The towering trees create a canopy of shade, making these Atlanta trails perfect for year-round fun. To get even closer to nature, visit the Fernbank for access to WildWoods, an elevated walkway (easy for strollers and wheelchairs) that weaves through the treetops. At WildWoods, kids can enjoy nature by sitting in a tree pod, explore immersive exhibits (for both children and tweens), check out animal tracks and tree molds, and discover indigenous flora and fauna.
Chastain Park is a gorgeous green space to spend a few hours, and the five-mile trail running the perimeter of the park is a great place for jogging, strolling, dog walking, and more. Pedestrians can enjoy the two loops: one wraps around the golf course and the other is north of Galloway School and the playground. There are three separate parking lots at the northern end of the park.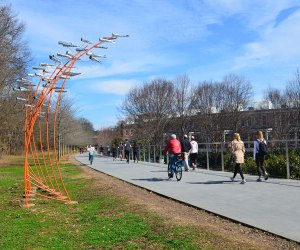 The Atlanta BeltLine is a perfect intown spot to enjoy Atlanta's great weather. Photo by Bill Leffler
Strap in your toddlers and enjoy a stroll with the stroller along the Atlanta Beltline. Enjoy the wide, paved trails of the BeltLine and discover the best intown neighborhoods in Atlanta, with benches along the way to take a break. Currently, the Eastside Trail, Westside Trail, and Northside Trail offer easy access for strollers; keep in mind that additional BeltLine trails are still being developed and are currently unpaved. Check out public art along the paths, as well as playgrounds, stores, coffee shops, and more.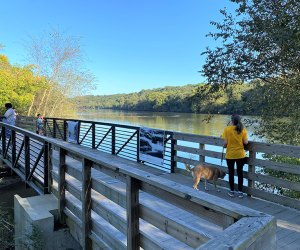 Spend a calm afternoon beside the Chattahoochee River. Photo by Bill Leffler
Enjoy serene views of the Chattahoochee River while walking the Roswell Riverwalk. Take riverside photos of your kids, cheer on rowing practice teams, get a glimpse of wading birds and fish, and enjoy the general scenery. This multi-purpose greenway is made of wood planks and makes it easy for strollers.
The gem of Atlanta is Piedmont Park, a popular host for many great Atlanta outdoor events, including the Dogwood Festival, Piedmont Park Arts Festival, and Atlanta Jazz Festival, plus a reliable spot for family fun. Enjoy the many paved stroller-friendly trails of Piedmont Park, accessible by multiple entry points along 12th Street, 14th Street, and 10th Street. Or follow the Atlanta Beltline into the park, which comes into the north end (near Piedmont Commons) and south end (along 10th Street and Monroe Drive). Other awesome Piedmont Park features include the Aquatic Center (during summer), dog parks, playgrounds, camps, and more.
Located in family-friendly Dunwoody, Brook Run Park offers 110 acres of delightful outdoor space. The Dunwoody Trailway, 1.8 miles long, runs around Brook Run Park and eventually connects to Pernoshal Park and Georgetown Park via the trail connector toward the back of the park. Besides the relaxing trails, Brook Run offers a dog park, playground, disc golf course, amphitheater and great lawn, baseball fields, community garden, skate park, and more.
Places featured in this article:
---
Fernbank Museum
---
Piedmont Park
---
Brook Run Park