Westchester Shopping for Kids: Best Local Shops for Children's Toys and Books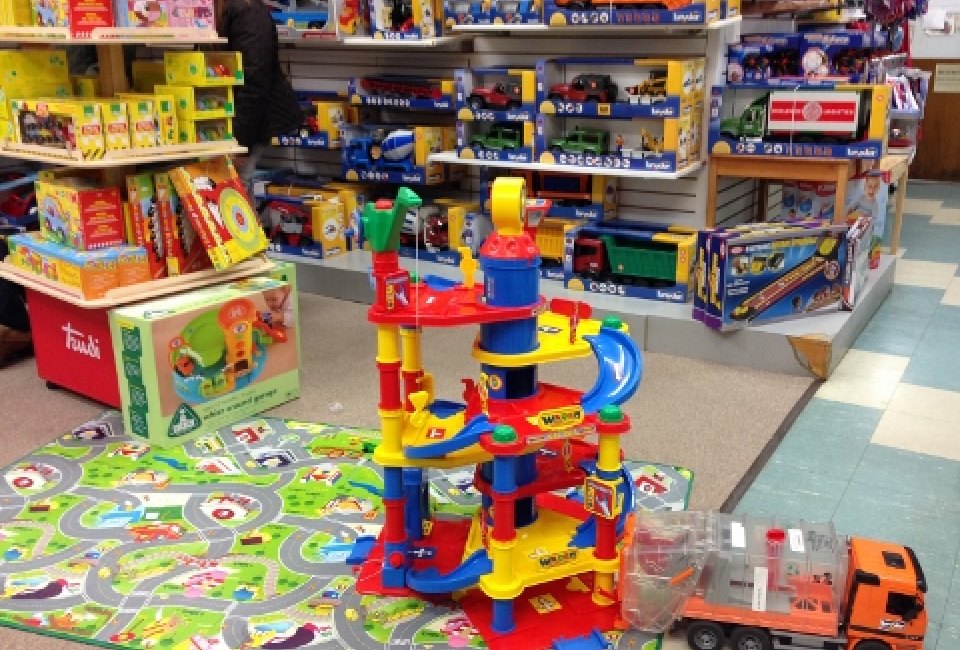 12/16/13
- By
Sonia Gonzalez
'Tis the season…to shop. Yes, we love the holiday season. We look forward to checking out the holiday light displays and train shows around town. We have fun celebrating the season with family fun events all month long. Even so, my kids have been counting down the days until Christmas since…Thanksgiving! We encourage them to remember that this season is about more than just gifts and we look for ways to get involved and give back to our communities; yet we have to admit seeing those gifts under the tree on Christmas morning is where the magic and wonder lie in our children's eyes. So shopping goes without saying.
Sure you can head to the big box stores, but why not shop local instead? There are fantastic local toy and book shops around Westchester where you'll discover eclectic finds and mainstream staples plus great customer service and merchandise expertise. Did we mention some even offer free gift wrapping? Sweet! Of course, these shops are open year round and definitely worth stopping in. Read on for seven top picks for neighborhood toy and book shops in Westchester.
Miller's Toy Store - Mamaroneck
335 Mamaroneck Avenue
This centrally located shop has everything you need for kids. The main floor is divided in half—toys on one side, clothes on the other. Miller's offers a wide array of educational toys, books, even dress-up clothes and costumes (princess dresses and doctor scrubs are just a couple of choices). Head downstairs for their bicycle section where you'll find bikes for all ages (including adults) along with helmets and any other cycling gear you need. Their customer service is fantastic and they offer a loyalty program and FREE gift wrapping year round! My kids love dropping in to Miller's for a look around.
Scarsdale Child's Play - Scarsdale
6 Spencer Place
2016 Update: This has since gone out of business. We mentioned Child's Play in our post on the best places to shop for kids in Scarsdale. This neighborhood staple is stocked floor to ceiling with toys, which is a delight in itself for little ones but what makes this store so fantastic is the customer service. The owners are refreshingly knowledgeable about their products and make wonderful recommendations to help you find the right product. They even offer private appointments on Sundays when the store is otherwise closed.
Tom's Trains - Ardsley
686 Saw Mill River Road
We listed this train lover's treasure in our post about places to see and celebrate trains in Westchester and with good reason. Tom's has one of Westchester's largest collections of trains and Thomas the Tank Engine trains. The merchandise and set up alone can easily keep kids (and enthusiasts of all ages) busy for hours, but Tom's goes a step further with a Thomas play table for kids to enjoy. In addition to trains, you'll find everything you need to create the model train layout of your dreams.
A Nu Toy Store - Tarrytown
16 Main Street
My family and I discovered this beautiful toy shop this past summer. Here you'll find a range of toys including staples such as Melissa & Doug and Legos, as well as eco-friendly options and unique building toys like Laser Pegs. They also buy and sell vintage toys so whether you're looking for that one toy you cherished as a child, or want to see if that unopened toy circa 1983 has any value, A Nu Toy Store might have just what you're looking for. Oh, and they offer FREE gift wrapping!
Straight A's Educational - White Plains
180 E. Post Road
This store in downtown White Plains caters to educators, parents and kids from infants to high school. They offer a wide range of products for use in the classroom or at home including arts & crafts kits and supplies, puzzles, science kits and projects, toys for infants and tots, games and more.
Try & Buy Toy Store - Pleasantville
45 Washington Avenue
2016 Update: This has since gone out of business. Try & Buy offers educational playthings, games, dolls, arts & crafts supplies, children's books, dress-up clothes, accessories and more. They also carry a large selection of items for under $5—goodie bags, anyone? The customer service is fantastic and with a loyalty program and FREE gift wrapping, you'll be sure to visit time and again.
The Voracious Reader – Larchmont
1997 Palmer Avenue
We'd be remiss not to include the Voracious Reader in this roundup. This children's bookstore is a true gem in Westchester County, featuring a carefully curated selection of books for infants right on up through high school, so you'll be sure to find a lovely gift (or addition to a gift) for all the children on your list. The shop recently expanded to include a café so you can take a break and refresh with a cup of hot tea and a snack before continuing your holiday shopping.
Did we miss a local toy shop you love? Let us know in the comments!
Sign up for the Mommy Poppins Newsletter today!
i