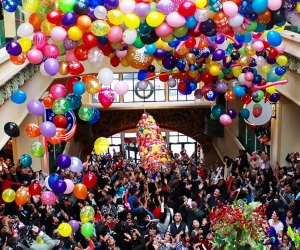 Where To Celebrate New Year's Eve in Westchester with Kids
Think shelling out big bucks for a babysitter, staying home, or navigating massive crowds are your only New Year's options as a parent? Think again! We've identified fun, kid-friendly ways to celebrate New Year's Eve in and around Westchester—from noontime countdowns to later nights for the older set. Read on for a dozen parties we've identified to ring in the new year, family style (plus five events in the days prior). Many of these bashes are even FREE!
Even more ways to spend New Year's Eve—not to mention New Year's Day, the holiday break (it's loooooong), and every day of the week—can be found on our Event Calendar. To stay in the know about all this and much more, sign up for our newsletters and follow us on Facebook.