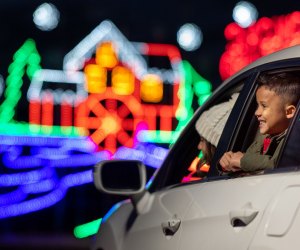 20+ Fun Things To Do Over Holiday Break With Westchester Kids
Like most things in 2020, the upcoming school holiday break is going to look a little different than in years past. Gone are days whiled away at indoor playspaces, but we've found plenty of outdoor happenings to fill our calendar instead. We've done our best to round up a collection of 20+ fun, family-friendly activities to conquer as we turn the page on 2020.
Whether you've still got some must-do holiday activities to check off your to-do list, want to blow bedtime for a tri-state area holiday light show, or lace up your sneakers for an off-season hike, we've found a destination for you and your brood.
We're also including picks for weekend getaways, regional outings, and virtual fun to enjoy from home in an effort to meet families at their comfort level. As always, find more curated picks in our Event Calendar.
Editor's note: While we are trying to promote safer activities that occur outdoors or with social distancing guidelines in place, please keep your family and others safe by always wearing a mask and practicing social distancing. If you arrive at an event that appears too crowded, try using the "nearby" search feature on our Event Calendar to find something else to do.