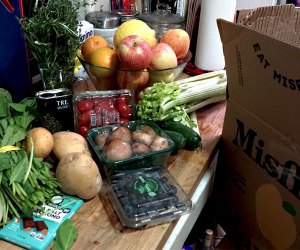 Grocery Delivery Services in Westchester to Get You Through the Pandemic
With grocery shopping becoming an increasingly challenging task in the time of social distancing, many Westchester families are turning to grocery delivery services. Yet, even this resource is difficult to secure. Below, we've rounded up an assortment of grocery delivery options, some of which will likely be familiar to you, while others might give you food for thought.
Before you fill your cart, here are some pointers:
Plan ahead: With unprecedented demand, shoppers should anticipate a two-week turnaround, as well as the prospect of out-of-stock items and even the occasional canceled delivery. Moreover, with many stores setting limits on the quantity of staples, like milk, that can be purchased, you can safely predict you're going to want another delivery fairly soon.
Keep trying: Though the website you're shopping on might list the next delivery date as two weeks from now, by refreshing your screen or trying again later, you might get lucky with an expedited timeframe.
Join forces: Some of the options we've listed below may require minimum purchases that could be difficult for your family to justify. By teaming up with neighbors, you might be able to tap into each other's delivery services.
Tip well: Shoppers, store workers, and delivery providers are risking their health to feed your family (and their own).
Regardless of your approach, let's be grateful for what we have. To share this bounty, consider helping those with food insecurity by supporting a local food bank.
Read on for 16 grocery-delivery services, specialty providers, and straight-from-the-farm resources able to deliver food to your door. One caveat: With the situation in flux (e.g., stores closing for deep cleaning), the information below may change by the time you read this.
Looking for more help during this trying time? We've got plenty of tips, tricks, and boredom busters in our Stay-at-Home Guide.
RELATED: 20 Ways Kids and Teens Can Help During the Coronavirus Outbreak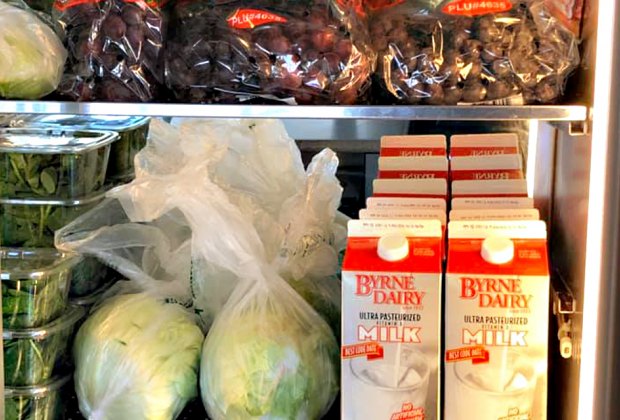 BLD Diner has started delivering pantry staples along with ready-to-eat meals.
Grocery Delivery Without a Subscription
1. BLD Diner –​ Mamaroneck
This local diner has pivoted its business plan and now offers grocery delivery. View available items on its website and stock your cart. Even better: You can get prepared foods delivered right alongside your pantry staples, because we've all had those days where we're too tired from shopping to use all the fresh food to cook dinner.
2. Field Goods – County Wide
This delivery service is a liaison between farmers and consumers. Order fresh produce, eggs, dairy, meat, and other items on the website, allowing 48-hours notice for pre-set delivery dates by area (e.g., delivery to the 10601 zip code is scheduled for Fridays). Check out the bulk section for savings potential on bags of onions, potatoes, and more. Field Goods currently requires a minimum purchase of $99 and charges $9.99 for delivery.
3. CTown – Ossining, Tarrytown, New Rochelle
Though online ordering is unavailable, select CTown locations offer delivery service. We hear calling the store early in the morning snags a delivery window.
4. Cherry Lawn Farm – New Rochelle
While modest in size, this market in the Quaker Ridge section of New Rochelle offers fresh produce, dry goods, some dairy items, baked goods, a sushi bar, and prepared foods. A $50 minimum purchase is required for delivery.
5. Edible Arrangements – Multiple Locations
While a floral-themed display of cut fruit is what Edible Arrangements is best known for, a lesser-known whole-produce option is available. Choose either the Fresh Fruits Box for $24.99 or the Fresh Fruits and Vegetables Box for $29.99. Contents vary depending on availability. Additional menu options allow for the inclusion of sweet treats; who couldn't use some chocolate-covered strawberries about now?
6. Instacart - County Wide
Instacart allows you to order from multiple stores in your area, including grocery stores and pharmacies. Lock in your delivery date, then add to your cart as you think of additional items. You'll have the opportunity to specify the alternatives you'd accept (if any) should your chosen items be out of stock, as well as leave notes for your shopper in case additional instructions are needed. You can even communicate with your shopper in real-time while the shopping is in progress. Depending on your location, store options include Acme, Balducci's, Stew Leonard's, DeCicco, Shop Rite, Fairway, Key Food, Manor Market, CVS, Petco, Foodtown, Country Market, BJs, Costco, and more. While the service advertises delivery in as little as one hour, same-day and even same-week windows are currently hard to find.
7. Peapod – Multiple Locations
This longstanding service provides delivery for Stop & Shop supermarkets. Due to high demand, Peapod recommends you reserve the next available date before filling your cart. Note that your chosen time is not secured until you complete your order—therefore, complete your checkout, then go back and add to your order once your delivery time is locked in. In a matter of minutes, you might be set back days. One source recommends logging on in the middle of the night to place an order.
8. HMart – Multiple Locations
While this Korean market accepts online orders for shipment, a disclaimer on the website advises shoppers of a 13-15-day processing period. Delivery service is also available via Instacart. In addition to meat, seafood, rice, snacks, and milk, HMart has a vast array of Korean favorites.
9. FreshDirect – County Wide
A mainstay in grocery delivery, FreshDirect services Westchester families with a full assortment of items from traditional groceries to prepared foods and even alcohol, including gluten-free and Kosher items. Orders require a $30 minimum and a $6.99 delivery fee is charged. Good luck getting this scheduled; a recent search of various addresses in Westchester came up with no available time slots for the next week and no option for later scheduling.
RELATED: Coronavirus FAQs for Parents: Expert Tips on Playgrounds, Playdates, and More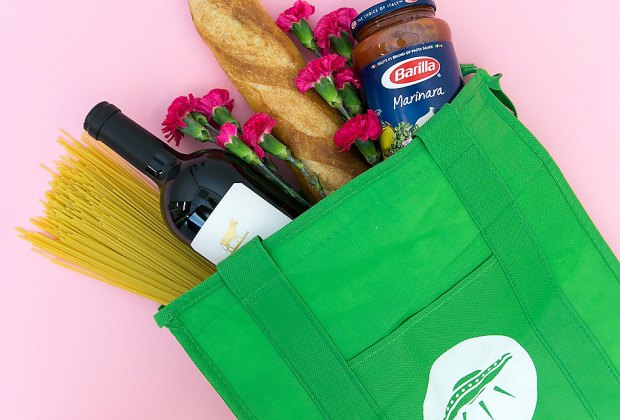 Shipt lets members order groceries and alcohol from local stores for delivery.
Subscription Services Offering Grocery Delivery
10. Shipt – County Wide
Shipt provides delivery services for several major chains in the area. A 12-month membership costs about $100, but you'll receive a $25 credit on your first order and free delivery with each subsequent order. Local stores serviced include Acme, Balducci's, CVS, Fairway, Petco, and Target.
11. Whole Foods – White Plains and Yonkers
Though inventory may be limited, and only select areas are serviced, this delivery option is exclusively available to Amazon Prime members. Free delivery is a perk of Prime membership.
12. Misfits Market - County Wide
Funny-looking produce that's passed up by supermarkets is sold via this service at a discounted price due to its "imperfections." Cosmetics aside, organic produce comes boxed in two different sizes. Choose whether you wish to receive a weekly or biweekly subscription, and add in the specialty items you'd like to supplement your order (coffee, grains, chocolate, and more). Misfits has a delay for first-time customers; currently, it isn't accepting new subscriptions before May 5.
13. Imperfect Foods - County Wide
In many ways, Imperfect Foods resembles Misfits, but additional items are available, such as dairy, meat, fish, and eggs. Orders may be customized each week. But, as with Misfits, the start date for new subscribers is delayed until at least early May.
14. Mercato - County Wide
Mercato offers delivery service for a few stores in the Westchester area, which vary depending on your town. It's an excellent place to turn to satisfy your sweet tooth (with orders from Chocolations) or your carb fix (with orders from Pipini Breads).
RELATED: 65 Life Skills to Teach Kids at Every Age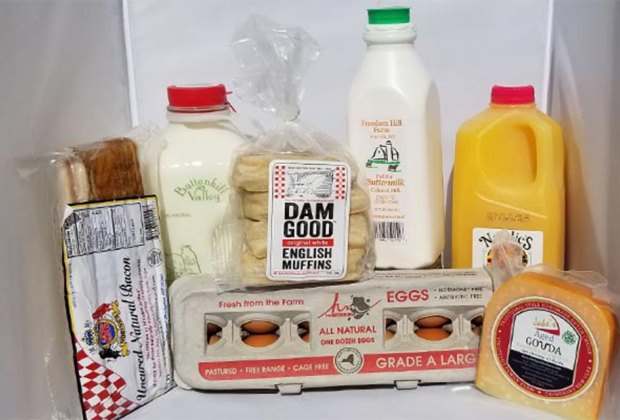 At Hudson Milk, choose from more than 200 products, including dairy, meat, produce, bakery items, and pantry staples.
Farm Fresh Grocery Deliveries
15. Schedule the Milkman
A throwback to days of yore, opt for at-home delivery of milk and other dairy products, delivered weekly to your doorstep by area dairies. Options include Hudson Milk and Westchester Milk. High demand at the moment may cause a delay in initiating this service, though Westchester Milk is accepting one-time delivery orders with a $75 minimum purchase.
16. Farmers Market Vendors
The Larchmont farmers market remains open for pick up of advance orders. Another option: Order directly from select vendors (based on minimum orders, which vary by purveyor) for delivery. This list of Down to Earth Market vendors denotes those taking orders for shipping or delivery, including American Pride Seafood, Meredith's Country Bakery, Guoz Garden, and more.
Think Outside the Box
Getting a prescription delivered from the local pharmacy? Ask if the store can throw in items from its grocery section. Ordering delivery from a restaurant? Some will sell you ingredients, like flour. Delis, bagel shops, butchers, fishmongers, cheese shops, bakeries, mini-marts, and convenience stores might all come through for you, too.
Photos courtesy of the shops/diners/farms