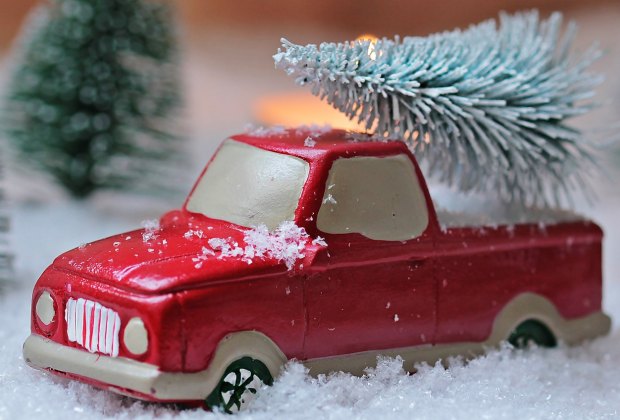 Where to Cut Your Own Christmas Tree in Westchester
Even if Christmas isn't your holiday, its hard not to smile when the distinctive smell of fresh pine, balsam or fir fills the air this time of year. The smell can only be sweeter when you've picked through live trees to choose the perfect one then, with your family, chopped it down, loaded it on your car and brought it home as a labor of love. The experience offers a chance for family bonding, photo opportunities and surely lots of laughs.
Following is a list of farms in our area where families can choose and cut their own Christmas tree. Not quite sure you're up to the challenge of chopping a tree? Don't worry. Many also offer fresh-cut trees all offer help to make sure your experience runs smoothly. (Not all farms are open every day, so be sure to call ahead.) Most of the farms here begin selling trees the day after Thanksgiving.
Looking for more holiday activities? Sign up for our newsletters and follow us on Facebook!
Westchester
Stuart's Fruit Farm - Somers
62 Granite Springs Rd.
Families can cut their own Douglas Fir or shop for a pre-cut Fraser Fir or Balsam tree. Staff members will bale the tree for you and help you tie it to your car. Afterward, stop in the farm's bakery to shop for wreaths and other holiday decorations as well as pies, hot coffee, cider, cocoa and other treats.
Wilkens Fruit & Fir Farm - Yorktown Heights
1335 White Hill Rd.
914-245-5111
Comb the farm's fields for the perfect Douglas or Fraser Fir tree. Afterward, head to their Apple Farm Market or Country Market for seasonal treats and holiday decorations. Visitors can enjoy a free cup of hot apple cider with each tree purchase.
Putnam
Hardwick Tree Farm - Mahopac
213 Wood St.
845-528-5814
Choose from Fraser Fir, Balsem, Concolor, Douglas Fir and more. Families can enjoy free hot cider and cookies with each tree purchase. The farm is also holding a fundraiser this year for a local ambulance corp. Each donation includes a free tree ornament. Crafty visitors are welcome to take home extra branches to make their own wreath or garland.
Orange
Emmerich Tree Farm - Warwick
101 Sleepy Valley Rd
845-986-015
The farm grows six types of spruce, pine and fir trees for the holiday season. Families can pick the perfect one and cut it themselves or get some help from farm staff. They'll also prepare your tree for a stand, shake off the old needles, bale it up then give you and your tree a tractor ride back to your car, where they'll tie it to your roof. Families can also shop for fresh wreaths and garlands to complement their seasonal decor. Emmerich makes the long drive worthwhile by offering free cookies, hot cocoa, holiday music, live entertainment, wagon rides, holiday photo ops and a bonfire. Responding to customer demands, the farm promises to offer more big trees than in the past, more wreaths and garlands, and more parking than in year's past.
Manza Family Farm - Montgomery
730 State Route 211
845-692-4364
Live reindeer add to the atmosphere at this farm, which invites visitors to cut their own Canaan or Norway Pine trees. Pre-cut Douglas Fir, Concolor, Fraser and Canaan are available for sale. The farm aims to make your day a true holiday experience. Children can enjoy a free pony ride, visit with Santa, coloring book and candy cane with every tree sold.
Stone Oak Farm - Slate Hill
207 Stony Bar Rd.
845-355-4751
Families can hike more than 8 acres and choose from Blue Spruce, White Spruce and Canaan Fir trees. Weekday visits are available by appointment.
Image credit: Pixabay