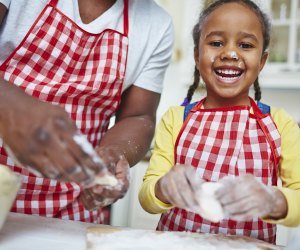 Dutchess Destination: 20 Things to Do with Kids in Hyde Park
Hyde Park in Dutchess County—not to be confused with New Hyde Park on Long Island—may be best known as the former home of Franklin Delano Roosevelt, but it boasts many other attractions that make it a fun family day-trip spot.
In addition to FDR, the Vanderbilts also planted roots and left behind a magnificent estate for public viewing. The Culinary Institute of America has a campus in Hyde Park, offering not only instruction but several student-run restaurants. And with its proximity to the Hudson River and other neighboring towns like Rhinebeck and Poughkeepsie, there's a ton to do.
Read on for our top picks and cost-saving tips for visiting Hyde Park with families, based on first-hand experience! Looking for more family fun? Consult our Event Calendar and follow us on Facebook.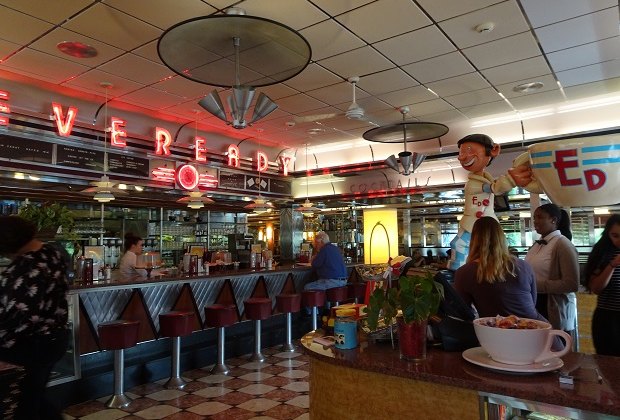 The breakfast menu is especially inventive at the retro Eveready Diner. Photo by the author.
1. Start with Red Velvet Chocolate Chip Pancakes, Peanut Butter and Banana French Toast Napoleon or Fruity Tooty Waffles at the retro Eveready Diner.
2. Visit the home of Franklin D. Roosevelt and museum, including the grounds and historic cars.
3. Take a deeper dive into FDR, the New Deal and American history at the FDR Presidential Library & Museum.
4. Visit Val-Kill, former home of First Lady Eleanor Roosevelt. Be sure to check out the Roosevelt Ride for an efficient tour option.
5. Roll up to the Hyde Park Drive-in, a remnant from 1950 and one of several Hudson Valley drive-in theaters in our area.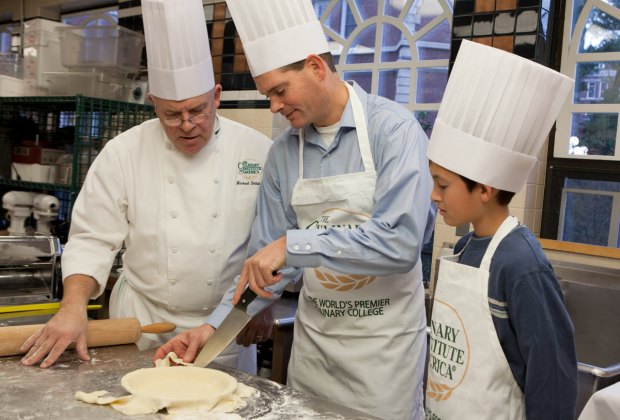 Learn to cook like the pros at the Culinary Institute of America. Photo courtesy of the venue.
6. Take a kid or teen cooking/baking class at the renowned Culinary Institute of America (CIA) campus and dine at one of the CIA student-run eateries, such as the Apple Pie Bakery Cafe
7. Snag some oldies but goodies at the Hyde Park Antiques Center.
8. Hit the driving range or play a round of mini-golf at Gilbert Farm Recreation Center.
9. Rent roller or inline skates at Roller Magic—or cheer on the Hudson Valley Horrors at the roller derby.
10. For another inside look at a historic stately home, tour the Staatsburg State Historic Site—a.k.a., the Mills Mansion. Themed tours have included a Downton Abbey theme and Gilded Age Scandals.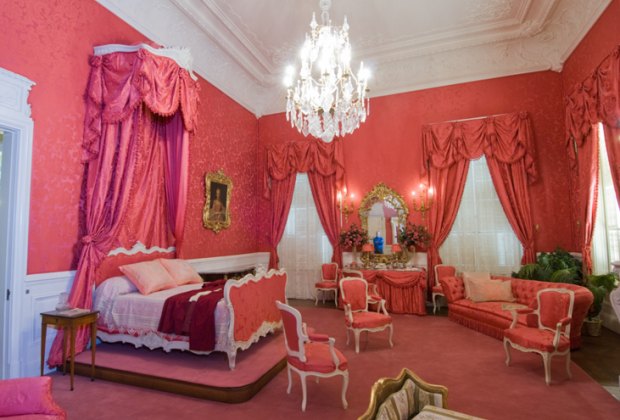 Marvel at the Mills Mansion. Photo courtesy of Staatsburg National Historic Site/National Park Service.
11. Attend the annual Family Fun Festival, featuring circus acts and more or Organizational Day (a fun family event—not a decluttering party!)—all FREE.
12. Stop by the Hyde Park Station (on the National Register of Historic Places) and learn about its Roosevelt connections. Be on the lookout for special events like Halloween Ghost Train Night, Polar Express Night and the FDR Royal Hot Dog Picnic.
13. Paddle up on a kayaking expedition at the River Connection.
14. See how the 1 percent lived back in the day on a tour of the Vanderbilt Mansion (note that construction work is being done through around the fall of 2017).
15. Explore the Hyde Park Trail System, 30 miles of walkway as part of the Hudson Valley Greenway Trail. Use your cell to dial up narratives at key markers. Try geocaching!
16. Have a fourth grader? Leverage the Every Kid in a Park Welcomes Fourth Graders to save on admission fees through August 31, 2017. Or time your visit around National Park fee-free days.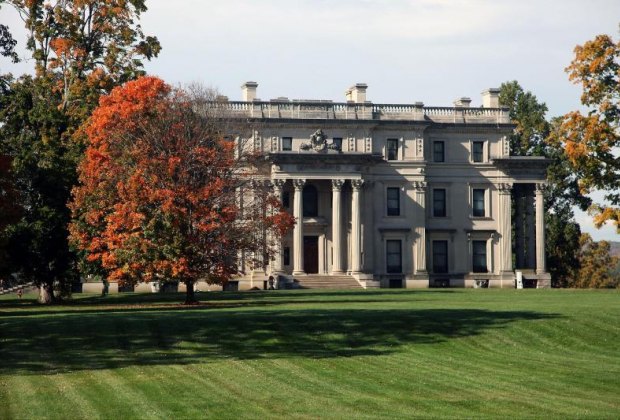 You can find free concerts on the lawn of the Vanderbilt Mansion. Photo taken by Bill Urbin, courtesy of the National Park Service.
17. Dip a toe into SCUBA diving.
18. Buy local from farmers and crafters at the Hyde Park Farmers Market, held June-October.
19. Give slot car racing a whirl at the Hudson Valley Raceway.
20. Take part in the seasonal fun offered by the Hyde Park Recreation department, including Fall Fest, Winterfest, the Halloween Party at Hackett Hill Park, and a horseshoe tournament.
Top image: The CIA holds Family Fundays for kids of all ages. Photo courtesy of the venue.