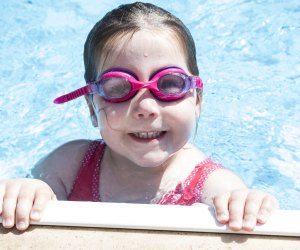 25 Ways to Beat the Heat with Westchester Kids this Summer
When school's out and the temperature's soaring, it's time to come up with strategies to beat the heat. We've got 25 ideas (whether you love the outdoors or prefer to stay in the air conditioning) for ways families can keep cool in and around Westchester.
For even more summer fun, check out our Event Calendar and sign up for our newsletters.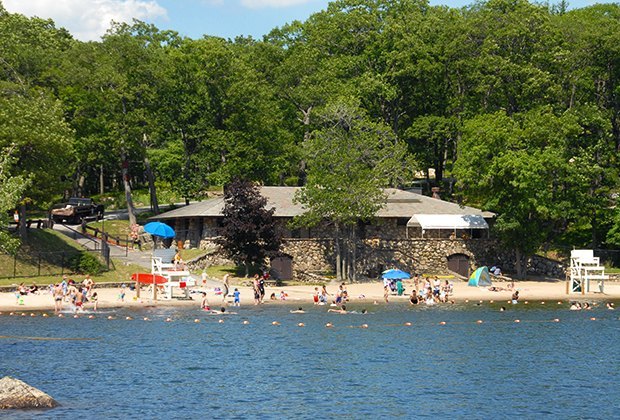 Take a dip at in Lake Tiorati in Harriman State Park. Photo courtesy of New York State Parks.
7. Bring your train lover for a long ride on the Metro North railroad. Some destination ideas include a beach in Connecticut or the Dia:Beacon museum in Beacon, NY.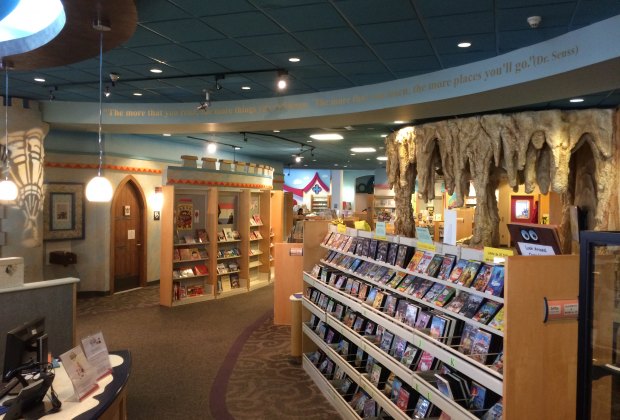 Hide away in the AC with a good book at The Trove. Photo courtesy of the library.
8. Take a book break at the air conditioned Trove in the White Plains Library.
9. Search for swimming holes—don't forget the life jackets!
10. Head over to the Palisades Center, just across the Tappan Zee bridge. The mall includes an indoor play space, a ropes course, a movie theater, a Dave & Buster's, and plenty of restaurants.
11. Eat your way through the Exit 4 Food Hall, with plenty of cool, refreshing foods and drinks from which to choose.
12. Grab some iced coffee (for the grownups) at Coffee Labs and then head across the street to A Nu Toy Store in Tarrytown.
13. Take a cruise along the Hudson River with Hudson River Cruises.
14. Get ready for the upcoming Lego Ninjago movie at Legoland Disovery Center's Ninjago City.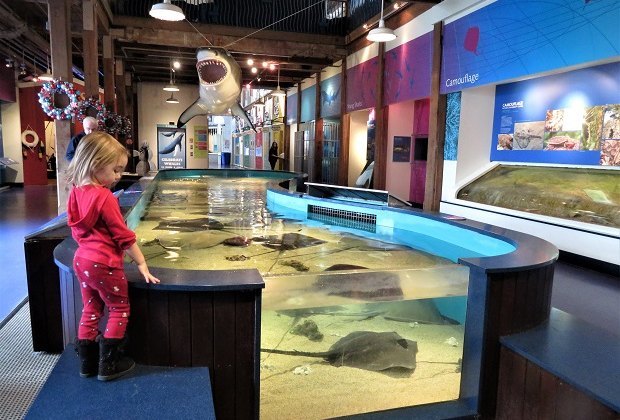 Get truly hands-on with the sting rays at the Maritime Aquarium. Photo courtesy of Clementina Verge.
15. Chill out with some sea creatures across the county line at the Norwalk Maritime Aquarium.
16. Buy some popsicle molds and make your own popsicles.
17. Look up where you can buy Bunch o' Balloons in your neighborhood and stage a massive water balloon fight.
18. Grab some Italian Ices at Ralph's Famous Italian Ices in Mamaroneck.
19. Find out what "curling" actually is at the Ardsley Curling Club.
20. Teach the kids to bowl at Bowlmor Lanes. Tip: Before you go, check out the website for a special offer for a discounted kids' summer bowling pass.
21. Bring them to a movie at the iPic luxury theater.
22. Go for a hike at the Constitution Marsh Audubon Center and Sanctuary, and ask where you can find the waterfall.
23. Feeling up for a longer trip? Try a "cool cave tour" at the Howe Caverns, a few hours away in Schoharie County.
24. Ice skate at the Playland Ice Casino.
25. Stay in the water until your fingers and toes have wrinkled at SplashDown Beach.
Top photo: Pixabay