Egg Carton Flowers Craft for Kids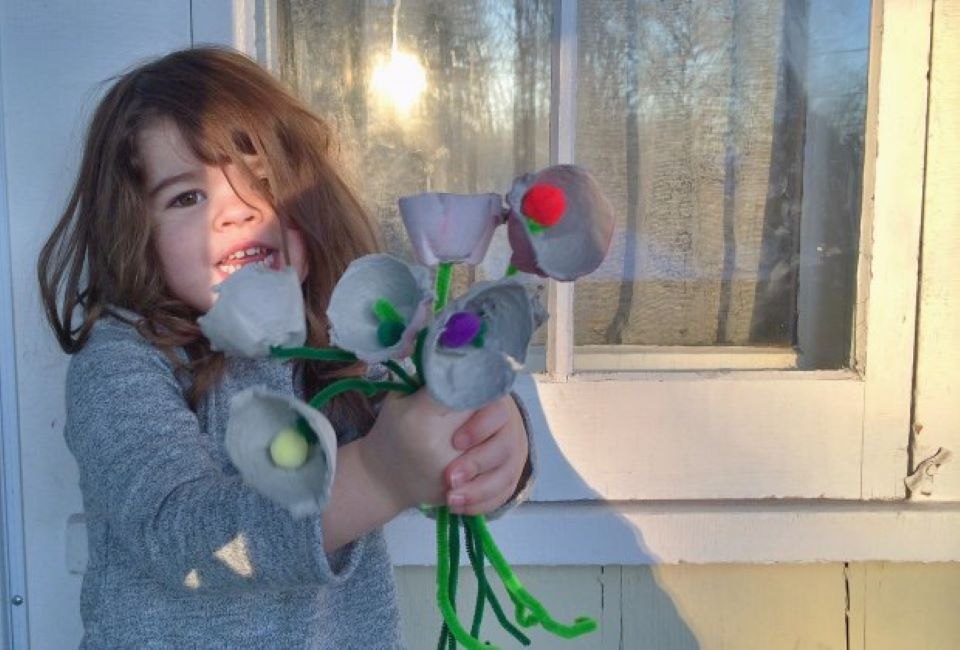 3/10/15
- By
Ally Noel
Something happens when the calendar turns the page from February to March- the days start getting a little longer, the birds start singing a little sweeter - it is not be official spring yet, but Spring Fever has definitely set in. These little egg carton flowers do just the trick. One egg carton can give you a dozen red roses, yellow daffodils, delicate white snowdrops, or whatever flower you can dream up. In just three easy steps your little one can make a beautiful bouquet.
Materials:
Egg Carton
Pipe Cleaners
Pom Poms
Paint
Glue
Scissors

Using the scissors, separate your egg cartons into individual egg cups. Paint each cup to become a flower and allow to dry.
Poke a hole in the bottom of the egg cups, insert a pipe cleaner into the hole to create your stem and bend over the end to secure it in place.
Glue a pom-pom into the egg cup to create the center of your flower.
Older children can cut the egg cups into different shaped petals to create more realistic looking flowers.
Show us what you make. Share it on Facebook, Twitter or Instagram and tag @mommypoppins so we can see your creations, too!
Find more fun things to do in Boredom Busters Activities Guide.

Sign up for our free
newsletters.
Mommy Poppins is a family activity website that helps people find things to do with kids.
©
2023
MommyPoppins. All Rights Reserved.
mp-prod4-v4.32.99
Click Here to Sign Up!
i