Volunteer From Home: Host a Playdate with a Purpose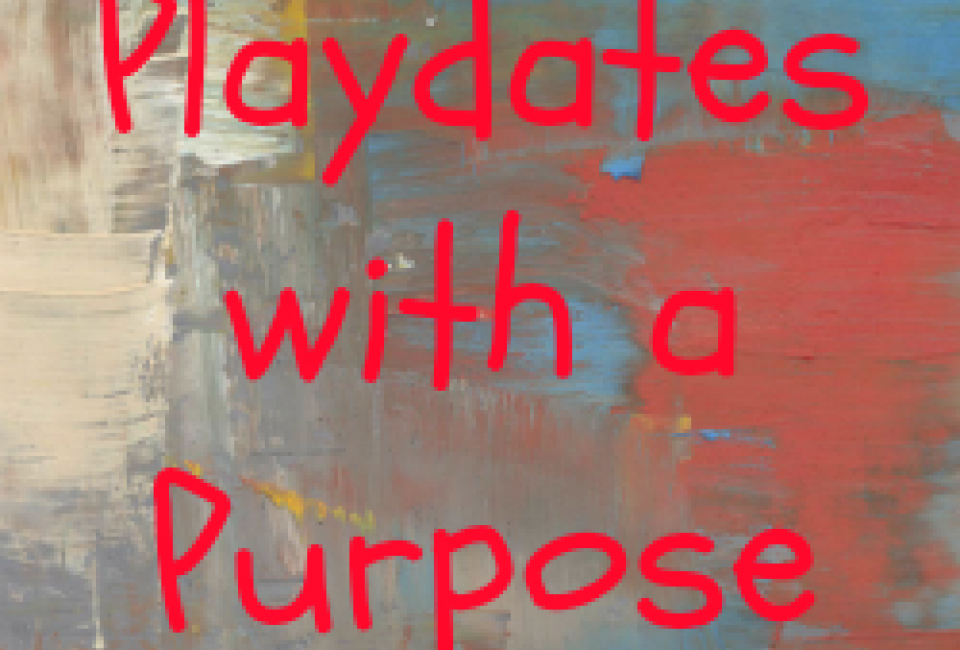 1/28/14
- By
Natalie Silverstein
Children of all ages from toddlers to tweens love getting together with friends for playdates. And you love hosting them—except when the kids complain about being bored (yes, even with all those games and activity kits spilling out of the closet). The next time your child asks to have pals over, consider organizing a simple and fun service project that can be done at home to help people in need. It's a great way to keep the kids entertained while teaching them the importance of giving back to their community—and reminding them of how lucky they are to have a room overflowing with toys!

Whether you connect the project to something personal, like your child's birthday, or highlight a difficult social issue like homelessness, a service-focused playdate is a gentle way to incorporate helping others into your everyday lives. And of course, doing it with friends makes it feel all the more special.

Here's a list of easy projects for all ages that can be done at home, as well as charities that would love to accept your donations. Always remember to include a handmade card—a sweet personal message from a child can brighten anyone's day.
Project Linus: Create a no-sew fleece blanket
During the cold winter months, keeping warm is a priority for everyone. If your kids can tie a knot, they can help create warm and cuddly no-sew fleece blankets to give away. Your local children's hospital will likely accept these donations for patients, and nursing homes can use them as lap blankets for residents. National nonprofit Project Linus, which provides lovies to children who are seriously ill or traumatized, can also connect you with a local chapter. Fleece is pretty inexpensive, and you don't need much to create several small blankets. Making the blankets is easy: Take two squares, back to back, cut strips along all four sides, and tie the strips together with knots. Get the kids excited for the project by reading The Quiltmaker's Gift, which celebrates giving to others.

Family-to-Family: The Birthday Giving Project
Any kid will tell you that birthdays are celebrated with presents, candles and cake. Unfortunately, many children around the country don't get those treats on their special day. Nonprofit Family-to-Family has lots of ways for families to "share their bounty" with those in need, including the Birthday Giving Project. Gather frosting, cake mix, candles, decorations, and a gently-used book or a small gift item. Have the kids decorate paper bags or shoe boxes, and then place all the ingredients for a great birthday party inside. Email birthdays@family-to-family.org to be connected with a local agency that will accept your completed birthday party packages.

Operation Gratitude: Send cards and care packages to our troops
Supporting our soldiers can be an abstract concept for children, especially if they don't personally know anyone who has served in the armed forces. Hosting a playdate to thank our troops can help kids understand their immense sacrifice. You may have heard of Operation Gratitude, which accepts leftover candy as part of the Halloween Candy Buy Back program. But the organization collects cards and letters year-round to send to active duty servicemen and women, their families and veterans. Kick off your playdate by reading The Impossible Patriotism Project and ask the kids to write or decorate cards and letters expressing thanks to our troops.

Make toiletry kits & care packages for the homeless
Homelessness is a difficult issue to explain to young children. And even if they do understand and want to help, kids younger than teens usually aren't allowed to volunteer in soup kitchens or shelters. However, shelters, soup kitchens and food pantries are always in need of small toiletry kits and other "care package" items for those they serve. Begin your playdate by reading Uncle Willie and the Soup Kitchen about a little boy whose uncle helps the homeless. Gather small, travel-size toiletries (shampoo, soap, toothbrushes, toothpaste, etc.) which you might even have from hotel stays, or buy them at your local .99-cent store. You can also pick up new socks, and granola bars or other nonperishable snacks. Put all the items on a long table and ask the kids to put one of each in Ziploc bags. Don't forget to include a hand-written note or drawing.

Color A Smile: Donate cheerful drawings to spread smiles
Is your child such a prolific artist that you have no idea what to do with all their masterpieces? Color A Smile is the answer. The nonprofit collects hundreds of colorful, cheerful crayon drawings by children and distributes them to nursing homes, Meals On Wheels and individuals across the country who are in need of a smile. Host a coloring playdate and let the kids go crazy—just be sure to follow the simple guidelines provided on the Color A Smile website (avoid phrases like "get well," no glitter or glue, etc.). Explain that their pictures will go to people in need of some comfort and joy—show them the thank yous from happy recipients on the website. Mail all of the art to Color A Smile in New Jersey.

Create pet toys for your local animal shelter
If your child loves animals, making pet toys is the perfect service project. Start off by reading Fur and Feathers about a little girl who helps her animal friends. Set out paper towel rolls, plastic Easter eggs and Ping-Pong balls for the kids to color, or gather long scraps of fabric which can be braided into chew toys. Contact your local ASPCA or animal shelter about dropping off your creations.

Meals On Wheels: Decorate place mats
Your local Meals On Wheels agency delivers hot food and holiday meals to the homebound elderly and those too ill to cook for themselves. These programs often welcome handmade cards or decorated place mats to include with deliveries. Search the national MOW directory for a local agency to contact.
For more service ideas, visit doinggoodtogether.org, a national nonprofit that provides resources to make family volunteering easy, accessible and fun.