Free and Cheap After-School Programs for San Francisco Area Kids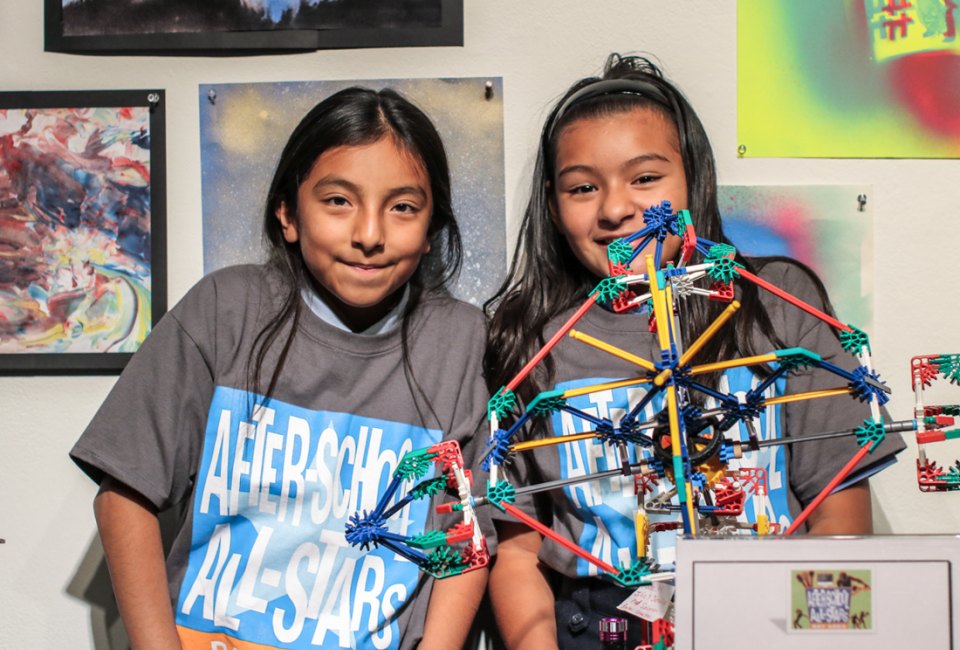 8/13/23
- By
Sandra Lee
After-school programs keep the kids engaged and looked after while you finish working, go grocery shopping, or cross off those last-minute errands. They are also great for socialization and keep the kiddos entertained. Don't wait for these programs—popular ones tend to fill up quickly.
From after-school programs at the always accessible (and affordable) Parks and Rec programs to STEM activities and homework help, there is something for every kid's interests and hobbies, from pre-k to pre-teen. Keep reading below for favorite after-school programs in the San Francisco Bay Area that are not only fun and engaging for the kids but easy on your wallet.
While school might be top of mind, summer camp planning will follow suit, so plan with these free and cheap summer camps in San Francisco.
On-Campus After-School Programs
Most schools have an after-school program that kids can attend once the end-of-day bell rings, so there is no need for parent pick-up. Kids get help with homework, play with friends, and hang out until it's time for pick-up. Fees are usually monthly, with special discounts for low-income families and scholarship opportunities. These programs typically have early drop-off for parents who also need it.
The Bay Area has Annex in the Peninsula, Out-of-School-Time in San Francisco, HealthyStart in Oakland, and R.O.C.K in San Jose. These spots fill up quickly, as it's the most convenient way to get after-school care, so register early if it's an option!

Enjoy after-school enrichment activities. Photo courtesy of the Boys & Girls Club of San Francisco
Boys & Girls Clubs of Bay Area
Filling the gap between school and home, the Boys and Girls Clubs have chapters throughout the Bay Area, including San Francisco, Silicon Valley, Oakland, and more. The after-school program is for kids ages five to 18, and includes age-appropriate activities with a trained staff member to keep them engaged. Homework help, daily afternoon snacks, and enrichment activities are all part of the program.
Since it is an all-abilities, all-inclusive program, spots are given out on a first-come, first-served basis, and there is usually a waitlist for the more popular regions. The program does not turn down applicants that are unable to pay, with scholarship options available.
RELATED: Not Your Usual Back-To-School Supplies List: Actually Useful Ideas from a Teacher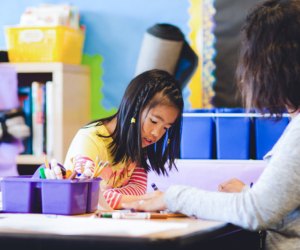 Homework help is at the ready. Photo courtesy of the San Francisco YMCA
YMCA Before and After School Care
The YMCA is a popular spot for families, with its awesome summer camps, fitness classes (for parents and kiddos), and daycare options, so it's no surprise that its after-school program is just as great. With locations all over the Bay Area, including Silicon Valley, San Francisco, and East Bay, kids as young as TK can participate in STEAM, outdoor play, creativity, social and emotional learning, and even homework help.
The program is open to everyone, with financial assistance available for those who qualify. As a bonus, the YMCA also offers before-school care for those who need extra time in the mornings, which follows a similar schedule to the after-school program.
City Parks & Recreation
A fantastic resource for after-school activities and programs on a budget, your city's local parks and rec have after-school programs for every kind of kid. From sports to acting, dance, and cooking, there is a program that fits their interest and ability. Many are stationed at your kids' school so they can go right after school for some fun learning.
Foster City in the Peninsula, Alameda in the East Bay, and San Francisco all have excellent after-school programs. Financial aid is available, and spots usually fill up quickly. Be on the lookout for their activity guide when it comes out!
RELATED: First Day of School Activities and Traditions for Families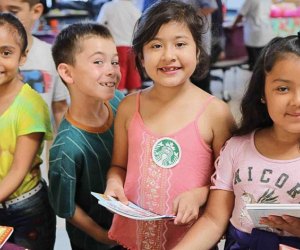 Expand those literacy skills. Photo courtesy of the San Jose Public Library
City Public Libraries
Public libraries have some of the best programs for encouraging the love of reading and books at an early age. Some libraries, like the San Jose Public Library, have after-school programs like Expanded Learning, which aid in homework help and strategies to increase literacy.
While most libraries don't have a specific after-school program, it's a safe and academic way to get your kid reading and participating in the many year-round events. Pretty soon, they'll know their way around the library better than you!
RELATED: Free and Cheap Summer Camps in San Francisco

A visit from a Yahoo engineer. Photo courtesy of the Bay Area After-School All-Stars program.
After-School All-Stars Program
The Bay Area After-School All-Stars program focuses on social-emotional learning and team-building, all for free, that helps keeps kids safe and healthy. The program has activities in sports, academic readiness, STEM, career, and the arts for a well-rounded program.

Sign up for the Mommy Poppins Newsletter today!

i