5 Ways for Kids to Experience Russian Culture in NYC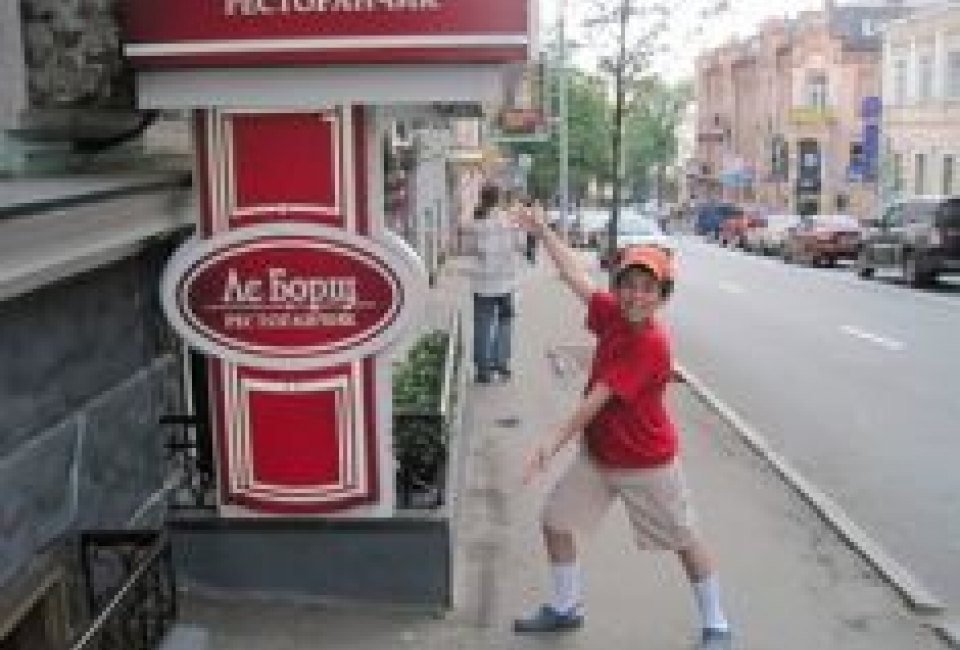 5/20/13
- By
Alina Adams
I was born in the former Soviet Union and grew up speaking Russian with my parents in the U.S. Once I became a mom, I wanted to pass the language and culture on to my three children. But with a dad who only speaks English, that's proven to be tougher than I'd expected. On top of that, the age difference between my kids (the eldest is in eighth grade, the youngest kindergarten) means they're rarely interested in the same activities, so finding an all-ages Russian activities has been a challenge.

However, after years of personal research and experimentation, we've found several great programs that teach a combination of Russian language, Russian culture and even Russian-Jewish culture. Since June marks NYC's 11th annual Russian Heritage Month, this seems like the perfect time to give Russia some love. Here are five ways kids can experience Russian culture in New York City.
Check out the Russian Heritage Festival
Sponsored by the Russian American Foundation, this annual fest runs the entire month of June and attracts more than 100,000 people to its series of free events. Particularly kid-friendly offerings include no-cost concerts by the New Names children's choir at public plazas on Wednesday June 5 and Thursday, June 6, as well as the Saturday, June 9 street fair in Brooklyn, which will also feature traditional dancing, costumes and food. The complete Russian Heritage Festival schedule is available on the website.

Learn about Russian culture
Many Russian speakers in New York City are Jews from the former Soviet Union like me, and JAR-Ptitsa: Judaism Through Art In Russian caters specifically to our demographic. Monthly meetings allow parents to chat amongst themselves while kids are entertained by a variety of activities, from sports to art projects to filmmaking to mime, all in Russian and based around a Jewish theme. What's particularly great for my family is that the children are organized into two age groups, 7 and under or above, so I don't hear whining about "baby-ish activities" from my older boys. The JCC of Manhattan on the Upper West Side also has a Russian Shabbat club and other cultural programs for families in Russian.

See a Russian performance
Founded in 1987, the Brighton Ballet Company is NYC's most celebrated Russian ballet and folk dance group. While the troupe performs year-round, including a production of The Nutcracker around Christmastime, and also has a lauded dance school, its upcoming children's festival The World of Dance is an annual family highlight. More than 300 dancers of all ages perform in a variety of pieces, including excerpts from well known Russian ballets by Tchaikovsky and other greats. This year's fest takes place on Wednesday, June 12-Thursday, June 13 at Kingsborough Community College's Leon M. Goldstein Performing Arts Center and on Sunday, June 23 at BAM. Meanwhile, the Millennium Theater in the heart of Brighton Beach. It's frequently the first stop on most Russian language theater company's tours, and features family-friendly shows in addition to more adult fare. It's truly viewed by the ex-pat Russian community as a link to the old country.

Taste Russian treats
In the past we've raved about the Children's Tea at the Russian Tea Room where you can get your blini on (though having it stuffed with peanut butter and jelly isn't exactly genuine). Other good Russian restaurants in Manhattan include Russian Samavor, Firebird and Moscow on the Hudson. But for Russian food like my mama used to make, I say head to Brighton Beach. The Russian eateries that dot the boardwalk are less formal and less expensive. Tatiana Grill can't be beat for for authentic Russian food, people, language and service (for better or for worse).

Take Russian lessons
There are many immersive Russian language programs in NYC aimed at kids. The Pushkin Academy of Russian Heritage on the Upper East Side offers a preschool alternative, after school and Saturday classes for children ages 2 to 11. The Russian-only program covers both language and culture, as children learn through native poems and folk songs, and participate in plays based on classic fairy tales and legends. Meanwhile Tribeca's Bright Minds Center has Russian/English bilingual daycare, preschool and classes in music, movement and drama for children ages 2 to 15. Students learn to speak, read and write Russian and even think in the language. There are also a few Russian language summer day camps like Brainy Academy. If you're really serious about your kids learning the tongue, there's a Gifted & Talented Russian program at P.S. 200 in Bensonhurst and a dual-language Russian program in District 3 in the works on the Upper West Side. Dobro pozhalusta (You're welcome)!
Click Here to Sign Up!
i