Online Robotics Camp
Young Gates - Kids Online Personalized Classes

Artificial Intelligence with Scratch Online Camp
Young Gates - Kids Online Personalized Classes
Thompson Park's Annual Creative Arts and Music Festival
Thompson Park
Sign up for our free newsletters.
Sports Programs for Special Needs Kids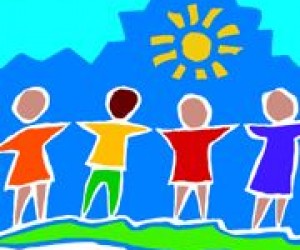 7/24/16
- By
Dena
Finding appropriate recreation programs for your special needs child can be extremely challenging. Far in the future are the days when my children will understand which direction to run the bases, why the referee's blowing that darn whistle and why kids are wearing different-colored uniforms. And the days when my children will understand, accept and implement the idea of taking turns and sharing a ball with 20 other children without having a complete meltdown seem even farther away. Don't get me wrong, I am all for the "least restrictive environment" when it comes to educating our children. But how can most special needs children be held accountable to the strict rules and regulations of a rigid sports program without becoming agitated with the whole process? Well, with the increase in available special needs recreation programs throughout New Jersey – programs that are appropriate for my children - I can finally be a "Sports Mom"!
STATEWIDE:

Special Olympics of New Jersey
The SONJ is a statewide sports training programs for children and adults with intellectual disabilities. Training and competition programs are held year-around, and are free for registered athletes.

COUNTY:

The Arc of New Jersey
The Arc of NJ is an organization dedicated to helping those with intellectual and developmental disabilities. One goal of the Arc of New Jersey is to provide these individuals with appropriate recreational programs. There are local county chapters throughout New Jersey, each of which has its own recreation programs:

The Arc of Atlantic County
The Arc of Bergen & Passaic Counties
The Arc of Burlington County
The Arc of Camden County
The Arc of Cape May County
The Arc of Essex County
The Arc of Hudson County
The Arc of Hunterdon County
The Arc of Mercer County
The Arc of Middlesex County
The Arc of Monmouth County
The Arc of Morris County
The Arc of Ocean County
The Arc of Salem County
The Arc of Somerset County
The Arc of Sussex County (SCARC)
The Arc of Warren County

THROUGHOUT NEW JERSEY:

Special Angels Recreation (North Arlington)
The organization Putting The Pieces Together, started by a mother and grandmother of an autistic boy, provides not only education and social support for disabled children and their families, but offers a wonderful recreation programs consisting of t-ball, soccer, basketball, cheerleading, bowling, and more.

Labrador Hill Farm, LLC (Waterford)
Labrador Hill Farm has a horsemanship program which is suitable to children and adults with special needs. They provide equine relationships and assisted therapies.

The Miracle League of Mercer County (Hamilton)
Provides individuals with disabilities to participate in a "NON-COMPETITIVE" baseball league.

New York Red Bulls (Harrison)
The New York Red Bulls offers the Believe Program, soccer clinics for special needs children at various times and in various locations throughout the year. You must visit their website for postings on their next soccer clinic.

Mayers Karate and Fitness (North Haledon)
Fitness and karate programs for special needs children which are offered on three levels of difficulty and provides the children with increased coordination, concentration, fitness level, social skills, strength, and balance.

The Connection for Women and Families (Summit)
Offers special needs recreational programs such as Teen Basketball, Swimming, Fitness, and the Youth Athletic Program (which is co-sponsored by the NJ Special Olympics).

Originally published 2011