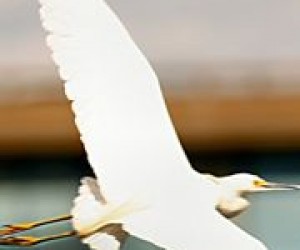 Exploring the New Jersey Meadowlands
The Meadowlands, once a punch line to many NJ jokes, is now a beautifully landscaped, wild ecosystem. This Northern New Jersey destination has enchanted many visitors as an urban oasis. The transformation of the one-time landfill is a history, environmental and health lesson all rolled into one, a perfect balance of city life and wildlife…with a few highways in between. From hiking a short trail to visiting the outlets, exploring the Meadowlands is the perfect day trip for any local family.

An Urban Wonder
Home to diverse mammal life, including muskrats, squirrels, chipmunks, cottontail rabbits, opossums and moles, the Meadowlands is celebrated more for its bird-watching. At any given time, admirers may see Ivory Billed Woodpeckers, Northern Harriers, Red-tailed Hawks, Barn Swallows, Horned Grebe, in addition to sandpipers, owls, warblers, ducks, tanagers and grackles. At last count, more than 260 species of birds inhabit the garden state marshlands.
The Hackensack Riverkeeper offers the opportunity to explore the marvels of New Jersey's marshlands through its eco-cruises and kayak/canoe rentals. Exploring this area by watercraft shows a rare glimpse of the vital natural and recreational resource the Hackensack watershed provides. The Paddling Center, located at Laurel Hill County Park, offers canoe rentals fees are $25 per paddler and $15 per passenger, as well as kayak rental fees are $25 per paddler.
If you want to explore this area by foot, hiking trails in the Meadowlands are extremely family friendly. Six short low-impact trails, ranging from .25 to 1.25 miles, are accessible from the Meadowlands Environment Center at DeKorte Park. The Marsh Discovery Trail is a floating boardwalk that allows visitors to cross over the tidal march impoundment at the Environment Center.
The Meadowlands Environment Center hosts various educational programs and guided walks. A recent addition to the MEC is the William D. McDowell Observatory, which includes a state-of-the-art telescope housed in a six-meter retractable dome. The Observatory is open to the public, for free, on Monday and Wednesday evenings. For additional question, contact the New Jersey Meadowlands Commission at (201) 460-1700.
Visiting MetLife Stadium and the iZod Center
Home to two National Football League teams, MetLife Stadium also hosts an array of college games, concerts, competitions and festivals. If you want a behind the scenes look, individual and group tours of the stadium are available Monday to Friday. These 90 minute excursions will take to you to the press box, the Giants Legacy Room, the Coaches Club and Interview Room, as well as a trip down on the field. Admission fees are $20 per adult and $14.74 per child (5-12 years old). Children under four are free. Click here to purchase tickets.
Right next to MetLife Stadium stands the iZod Center. This indoor arena offers family events all year long, including the upcoming Wiggles showed schedule for August 12, 2012.
Outlets! Outlets! Outlets!
With no tax on clothing and shoes, the Secaucus Outlets and the Harmon Cove Outlet Center are popular shopping destinations for New Jersey residents and New Yorkers alike. Gymboree, Carter's, Kenneth Cole, DKNY Jeans and Nautica outlet shops all reside in this bargain shopper's paradise. After your shopping experience, the nearby Plaza at the Meadows has more than 20 dining options, all kid friendly, as well as a brand new movie complex.
This area is also home to the Meadowlands Market. Located directly in the Meadowlands Sports Complex parking lots, this weekly flea market is open Saturdays, special event days and holiday from 8am to 4pm. Both parking and admission are free.
Coming Soon…
Field Station: Dinosaurs will soon be the Meadowland's new resident. Opening to the public Memorial Day weekend, 31 robotic dinosaurs will educate and delight your young ones. Situated on a 150 million-year-old rock formation in Secaucus, this one of a kind experience explores the wonder of these extinct creatures. Admission for adult is $20; children (3-12 years old) are $17.50 and children under two are free. Please call (973) 748-4561 for additional details.