Water Attractions in Fairfield County, CT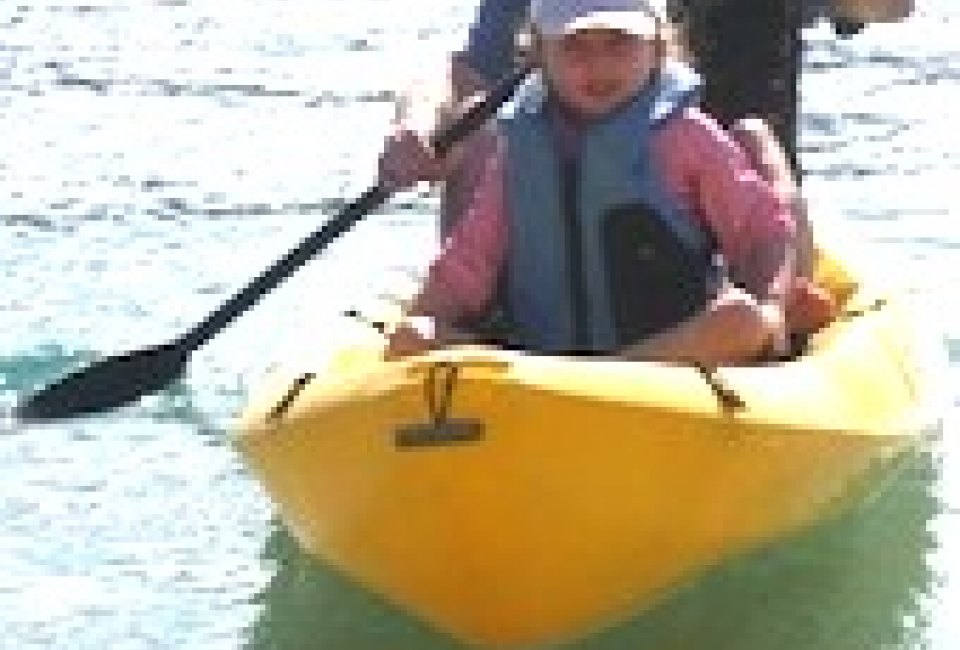 7/28/15
- By
Katie McKnight
My 7 year old recently told me she thought we should move somewhere cooler. Like Florida, she elaborated. Ahhh, a teaching moment, I thought... and proceeded to patiently explain climates, weather patterns and equatorial geographics to her. With obvious disdain for my aged intellect (or lack thereof), she patiently listened, then hopped onto the weather app of my iphone and showed me the map on which CT temperatures registered 94, and Florida's 91.
My point? It's hot here in CT this summer! So, when we aren't going to one of Connecticut's beaches, we will be enjoying some of Fairfield County's water adventures in the coming weeks.
With young kids, the easiest place to find some water play on these super hot days is at one of the area spray parks or splash pads. Try visiting Luis Munoz Marin Park (Bridgeport), Rogers Park (Danbury), Lake Mohegan (Fairfield) or Scalzi Park (Stamford). Lake Mohegan has a beach as well as a sprinkler park and if you are a non-resident and plan to go more than twice it is worth it to get the season pass. A Season Pass may be purchased for a fee.
On the hottest of days – and particularly with young kids – you might be better off going with one of the indoor water play options.
Stepping Stones Museum, Norwalk, CT
The Stepping Stones "Energy Lab" exhibit allows kids to discover the power of water – while getting wet themselves. A worthwhile wet adventure with a young crew. In addition, there is a splash playground right next door - two cooling down options in one trip!
Matthews Park, 303 West Avenue, Norwalk, CT 06850, 203.899.0606
Chelsea Piers, Stamford, CT
The new Chelsea Piers CT in Stamford offers several different splash zones – appropriate for different aged children. Drop in hours are available – the water slides are amazing! Advanced reservations are suggested for these popular sessions.
One Blachley Road, Stamford, CT 06902, 203.989.1000
For those with adventurous older kids, there are options for tubing, kayaking, canoeing, and cruising available in the area as well.
Farmington River Tubing, Farmington, CT
In nearby Farmington, check out Farmington River Tubing. Head out for a 2.5 mile ride down the Farmington River where you and your kids will enjoy a series of rapids and white waters of varying degrees. Recommended for kids ten and over – make sure to check out various restrictions listed on the website. The adventure costs $20/person - $18 on weekdays.
92 Main Street, New Hartford, CT 06057, 860.693.6465
Norwalk Seaport Association Cruise, Norwalk, CT
Enjoy a harbor cruise on a 45 foot catamaran out to Sheffield Island. Upon arriving on the island, you can explore the historic lighthouse, picnic, look for shells and climb on the rocks. Children's tickets are $12, adult's tickets are $22.
North Water Street and Washington Street, Norwalk, CT 06854, 203.838.9444
Maritime Aquarium Cruise, Norwalk, CT
The Maritime Aquarium in Norwalk offers a Marine Life Study Cruise in the Long Island Sound. Sailors will study the local marine life and learn about the local waters. Tickets are $20.50, and cruises leave daily at 1pm.
10 North Water Street, Norwalk, CT 06854, 203.852.0700
Sea Kayaking
The Long Island Sound can be great for sea kayaking. Rentals are available at the Fairfield Kayak Company, where you can also rent canoes and paddle boards. A half day kayak rental runs about $35 - prices vary depending on the model you choose, and the day you choose.
For beach fun check out our post on Fairfield County Beaches. Have fun and stay cool!
Originally published 7/28/12.