Toys of Yesteryear, Batteries Not Included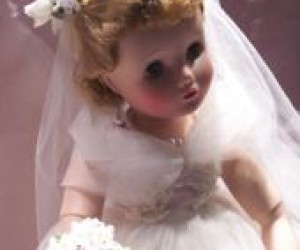 9/26/10
- By
Marcy
As adults we often have a great deal of nostalgia and affection for our favorite childhood toys and such strong sentiment has long kept the antique and vintage toy market alive. Luckily for our kids, our ongoing cultural fascination with old toys has also prompted museum curators, famed collectors, and even toy manufacturers to create public venues right here in NYC, where cool antique and vintage toys can be displayed, admired and celebrated. Nearly hidden in plain sight, all of them are worthy destinations for you and your kiddos. Keep reading to find out more!


It's indeed funny that even though vintage toys have always attracted adults and aficionados of good design, many parents are truly surprised to discover that their children find "old" playthings fascinating and are genuinely curious to learn how the youngsters of yesteryear amused themselves long before the advent of all things electronic. This interest holds just as firmly for children who grew up with one thumb in the mouth and the other on a joystick (who wouldn't give up their Wii for all the world) as for those who would do backflips to have a real Victorian dollhouse or one of those incredible Lionel train sets.

So by all means take your children to see these wonderful toy collections. Not only will they learn a thing or two (guaranteed) but they might even be playfully inspired by what they see.

The Museum of the City of NY Toy Collection
1220 Fifth Avenue, Manhattan
Though you can see the entire Toy Collection in under an hour, this is by far the most extensive and varied exhibit of antique and vintage toys in the city. Here you'll find amusements for kids of all ages from colorful puppets and hand-painted block sets to sleds, rocking horses and more. However, the knock-your-socks off antique dollhouses (and there are many of them) are not to be missed. Most famous, though not the oldest by any stretch, is the lovely Stettheimer Doll House from the 1920's. It was created by NYC socialite Carrie Stettheimer with the help of her sister, famed painter Florine Stettheimer (do see her whimsical kid-friendly paintings at the Met!) and features museum-quality miniature avant-garde artwork from family friends like Marcel Duchamp and Gaston Lachaise. Another special nod goes to the museum's growing collection of toys manufactured and made here in New York.

NOTE: You'll have to visit on a weekday as the popular Toy Collection is only open Tuesday - Friday 10:00 AM to 5:00 PM. All Ages. By suggested admission. Children 12 and under always free.
The Toy Museum of NY
157 Montague Street, Brooklyn
This museum has moved. Read our new post about it here.
The collection on display is diminutive (the rest travels), but certainly well worth seeing. Here you'll find an eclectic mix of toys—from the very antique to some in our not-so-distant past and everything in between. A little tour of the collection is included with your visit. You'll learn how the Frisbee was originally a metal pie tin—and then you get to see one for yourself. Among our favorites here were incredible light-up tin litho toys of Coney Island's amusement park rides like the Ferris Wheel and Roller Coaster, all made by NYC's Chein toy company in the 1930's. Look out for upcoming specialty shows, too; a Barbie retrospective is in the works.

Hours are Wednesday-Sunday, 11am-5pm starting September 11th (after their August break).. Recommended for children ages 3 and up. Admission is $10 for adults, $5 for children

Also: On select weekends the Toy Museum of NY will host special performances for children (puppet shows, theater, and more). Coming up on October 16th are Marionettes, Mimes, and a Juggler (Tickets $12 for Adults and $9 for Children) so do check their website for upcoming performances. They also do birthday parties.)

Forbes Galleries
62 5th Avenue, Manhattan
Unfortunately these galleries have permanently closed.
This is the largest and most nifty-keen collection of old and antique toy boats and toy soldiers you'll ever see and it's truly a lot of fun. Indeed, it's very specialized but that's the charm of it all. Malcolm Forbes and his sons were big kids at heart. Starting from childhood and continuing through their adult lives the Forbes family amassed a world-famous collection of epic proportions. When I say boats, I mean boats of every kind, shape, size, color, and material—from kiddie bathtub boats to German U-Boats to submarines—hundreds of them. When I say Toy Soldiers, it's so much more than that. Yes, there are militia from every nation imaginable, even ancient Egyptians and Aztecs and Knights of yore, but you'll also find the ice cream vendor on the parade grounds, the musicians' corps, the dogs hanging out, the medics, the tents, the trees, and even the food. What's so endearing here is the way everything is displayed in a "this is how we'd set it up to play" environment—with boats in bathtubs and cowboys in hot pursuit rather than the typical sterile settings you normally see for "serious" collections. In addition, don't miss the loving recreation of the little boy's toy-filled bedroom from the Robert Louis Stevenson poem "The Land of Counterpane" or the enjoyable "game room" where you can see THE original Monopoly game when it was round and the inventor personally hand-wrote all the cards Take the girls too!

Forbes Galleries are open Tuesdays through Saturdays, from 10am to 4pm. All ages. Free!



Madame Alexander Doll Company Heritage Gallery
Unfortunately, this historic venue closed in 2012
By far the most singular collection represented in this list, the Madame Alexander "Doll Museum" consists only of dolls made by one manufacturer—about 600 of them!. But your kids don't have to be doll-obsessed or Madame Alexander groupies to make this visit memorable. What's fascinating is that you'll see a nearly hundred-year history of doll making plus get a real sense of the changes in popular culture over the years as doll styles, materials and fashions all underwent huge transformations that reflected what was going on in society at large. Madame Alexander dolls—still thriving in the 21st century—were also successful due to their unique recreations of beloved characters from popular kid lit of the day—from Alice in Wonderland to Snow White to Pinocchio. Find these and more all on display, as is their enviably adorable Eloise doll, which can be viewed in the "modern" gallery you visit after you see the old stuff. Madame Alexander's other innovation was in being the first to create a true "fashion doll" with a slim figure and streamlined features, wearing couture-type clothing. Look at her Cissy, created in 1955 and sporting top fashions for many years to come, and you'll see where Barbie came from!

NOTE: The only way to see this extensive collection is with a guided tour, and fortunately tours are free and chock full of interesting information you wouldn't get on your own. Tours leave every 45 minutes from Monday – Friday from 9:30 AM, to 4:15 PM. No weekday reservations needed. Weekend/Holiday tours are available by appointment only; please call (212) 283-5900 x 7299. All ages though best appreciated by children 5 and up.

Also: For a fee they also offer a "Behind the Scenes" tour of the their doll design and repair studios as well as a "Create A Doll Workshop". They also do Birthday Parties. See website for additional details.



Children's Center at 42nd Street
Fifth Avenue at 42nd Street, Manhattan
We lucky New Yorkers have Christopher Robin Milne's original (now antique) mohair stuffed toys that inspired all the Winnie the Pooh adventures. Though the Brits beat us by far when it comes to magnificent places to see antique toys such as the Bethnal Green Museum of Childhood and Pollacks Toy Museum, they still have to come to 42nd Street to see their own beloved Pooh, Piglet, Kanga, Tigger, and Eeyore. After viewing the Pooh toy collection, spend some time enjoying an A.A. Milne story in the lovely and expansive Children's Center.

Open 10am to 6pm Monday, Thursday, Friday, and Saturday and until 7:30 pm on Tuesday and Wednesday. All ages. Free!


~~~~~~~~~~~~~~~~~~~~~~~~~~~~~~~~~~~~~~~~~~~~~~~~~~~~~~~~~~~~~~~~~~~
A LITTLE MORE….
If after all this your child still craves seeing more old toys or (watch your wallets) wants you to buy some or reproductions thereof, here are a few places in the city where you can go to browse or buy:

Burlington Toys
1082 Madison Avenue (inside the bookstore, downstairs)
212-861-9708
A unique store specializing in antique and older 20th Century "tin soldiers." The collection is small but the knowledgeable proprietor assured me that when boys come in their eyes "get really big." If you're doing more than just looking with your kids, do note that some "tin" soldiers are made of lead so be careful to only purchase lead-free models.

Open Wed-Sat, 11am-6pm.

Toy Tokyo
91 2nd Ave
This happens to be an overall incredibly awesome toy store but many don't know that this is also a great place to find both fab retro toys like robots and bona fide vintage ones too (superhero, anime, action figures, cartoon tv characters and more) dating back as far as the 1960's. In fact they specialize in rare hard-to-find stuff. The kids will dig it all.

Open daily 1pm to 9pm.


Tiny Doll House
314 E 78th, Manhattan
Though we haven't made it here yet, we understand from many that this is THE place to go to populate, decorate, and otherwise adorn your own antique or Victorian dollhouse. Most items are new but they look old and will easily blend with actual antiques (like the dollhouse handed down from Great Granny). It's a place for both children with fancy dollhouses and for serious adult collectors. Tiny miniatures start at just a few dollars with most actual furniture in the $20-$60 range and rarer collector's items running up to the thousands. But then again, you can just look! This is also the place to go if you want to make your ordinary dollhouse electric so you can add real lights. No website but you can click here for some super photos online.

Open Monday - Thursday 11:00 am - 5:00 pm. Friday - Saturday, 11:00 am - 4:00 pm.


FAO Schwarz
Unfortunately FAO Schwarz closed in July 2015.
Here's another good bet for antique-looking and Victorian dollhouse gew-gaws and miniatures as well as antique-style dollhouses (Georgian, Brownstones, etc), all for kids (probably best for the 8 and up crowd). It's a small (though not tiny) well-stocked section. While you are at it, why not check out the "repro" vintage Barbies which sport the hip duds and heavy eyeliner of the original.

Sunday 10:00am - 6:00pm, Monday - Wednesday 10:00am - 7:00pm, and Thursday - Saturday 10:00am - 8:00pm

Reminiscence
50 West 23rd Street
Though the store no longer carries many truly vintage toys (as they used to), kids will enjoy the vintage repro Schyllling toys and similar tin retro-reproduction cars, planes, harmonicas, and robots. You'll also find retro-inspired toy kitsch like Gumby Mugs and Betty Boop knick knacks. We nailed a Beatles lunch box. Fun store (good for gifting tchokeys too), but beware the few bothersome sales folk who might wind toys in your child's face to get you to buy something!

Open Mon-Sat 11am-7:30pm; Sun 12pm-7pm