Celebrate Martin Luther King Jr. Day With Kids at These NYC Events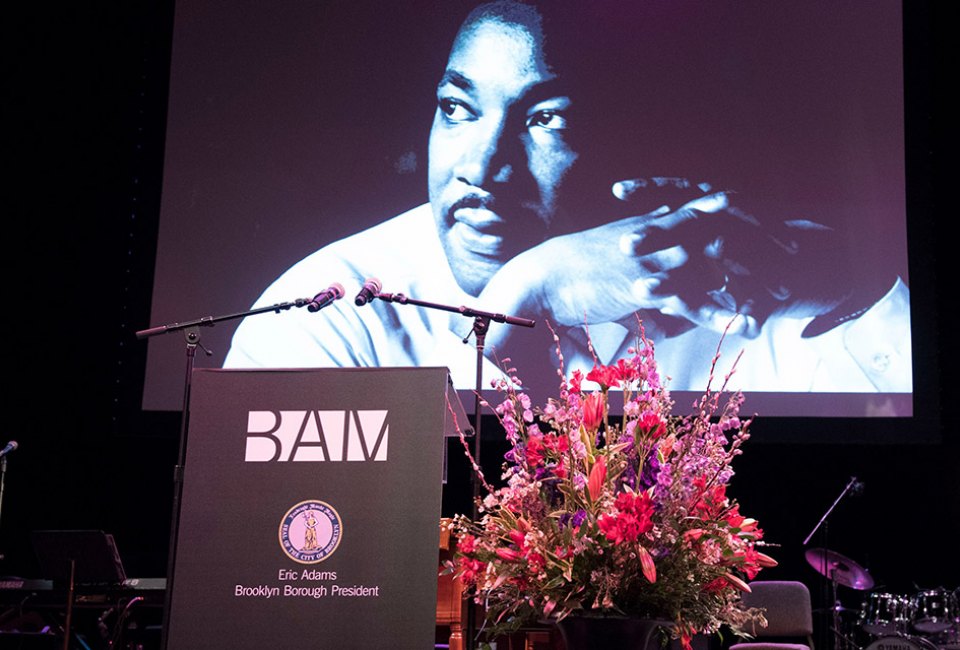 1/11/21
- By
Andy Fenwick
Martin Luther King Jr. Day is peaceful for New York City kids, but it sure isn't boring, with music, storytelling, and volunteer activities all focused on sharing Dr. King's life and legacy with kids. Enjoy a Community Day event in Brooklyn, a family poetry workshop, BAM's FREE online Martin Luther King Jr. Day celebration, and more.
Martin Luther King Jr. Day, which falls on Monday, January 18, 2021, is also a National Day of Service, and citizens are encouraged to help out in their communities. To that end, we've included a list of family-friendly volunteering opportunities that provide wonderful ways to honor Dr. King's work. You can find even more things to do on Martin Luther King Jr. Day in our Event Calendar.
Editor's note: While we are trying to promote safer activities that occur outdoors or with social distancing guidelines in place, please keep your family and others safe by always wearing a mask and maintaining an appropriate distance. If you arrive at an event that appears too crowded, try using the "nearby" search feature on our Event Calendar to find something else to do. Keep in mind, reservations are required for many of these events, so plan your outings in advance, and be sure to click through to our listing for all the details, including address, time, and pricing.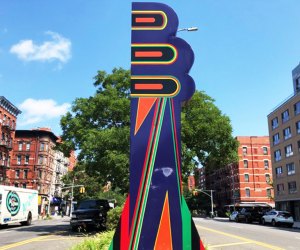 Take a walking tour (or virtual tour) of historic Harlem to celebrate the many African Americans who have fought for equal rights. Photo courtesy of Big Onion Walking Tours
In-Person Martin Luther King Jr. Day Events for Families
Sunday, January 17
During this 2-hour Big Onion walking tour, you'll learn about the civil rights movement in Harlem and see historic homes, streets, churches, and theaters, including the Abyssinian Baptist Church, the Apollo Theater, and sites associated with Marcus Garvey, Malcolm X, and Madame C. J. Walker. Reservations are required. Afterward, explore more of the neighborhood. Prefer to stay in? On Monday, January 18, Big Onion hosts a Harlem Virtual Adventure, which includes an hour-long interactive "tour" of the neighborhood.
Sunday, January 17
Join this outdoor gathering to celebrate the spirit of the community with FREE giveaways and entertainment.
RELATED: Virtual Events in January: Presidential Inauguration, Martin Luther King Celebrations, and More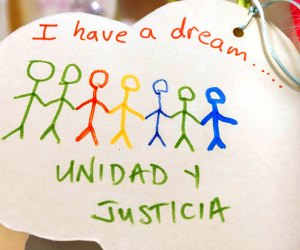 Learn about Martin Luther King Jr.'s lasting legacy at the Brooklyn Children's Museum's celebration honoring the Civil Rights icon. Photo courtesy of the museum
Monday, January 18
The Brooklyn Children's Museum hosts a Martin Luther King Jr. Day celebration with interactive activities exploring peace, empathy, and togetherness. Expect storytime, arts and crafts, and shadow puppet demos. Pre-registration is required.
Virtual Martin Luther King Jr. Day Events for Families
Thursday, January 14
Minister and orator, the Reverend Dr. John Moore portrays Martin Luther King Jr. and brings the words that inspired the civil rights movement to life for young learners. The presentation ends with a question-and-answer session. FREE
Saturday, January 16
The Country Music Hall of Fame hosts this virtual songwriting workshop where kids can share ideas and write an original song inspired by the Civil Rights Movement. FREE
Sunday, January 17
This virtual event lets viewers curate their own viewing experience, from music and dance performances to spoken word and community dialogues. FREE
RELATED: Stream Tons of Free NYPL Programming From Storytimes to Tutoring and More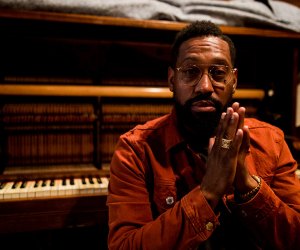 BAM's annual tribute to Martin Luther King Jr. moves online and features lots of great programming, including an appearance by Maroon 5 keyboardist PJ Morton, above. Photo by Dominic Scott
Monday, January 18
BAM moves its annual celebration of the great civil rights leader online for 2021. This year's program features BAM Artist Resident Timothy DuWhite, R&B artist and Maroon 5 keyboardist PJ Morton, as well as other artists and visionaries. FREE
Monday, January 18
Bring the family for this virtual session sponsored by the Museum of the City of New York, which focuses on Dr. King's activism against the Vietnam War. Learn about the other civil rights activists in New York, like Ella Baker, Milton Galamison, Bayard Rustin, and Malcolm X. FREE
Monday, January 18
Mark Martin Luther King Jr. Day with the California African American Museum's program for all ages, including a performance by the Inner City Youth Orchestra of Los Angeles and a family storytime and poetry workshop with author Alice Faye Duncan. FREE

Pack meals to distribute to neighborhoods where hunger is a real issue. Photo courtesy of Repair the World
Martin Luther King Jr. Day Volunteer Opportunities for Families
Multiple dates
This organization offers various virtual and in-person volunteer activities—many on MLK day—including during the aforementioned celebration of Dr. King's life at the Brooklyn Children's Museum, where families can help pack winter care packages for those in need.
Saturday, January 16
Bring the family (ages 6 and up) to help weed, plant, and water the garden at this annual outdoor event.
Multiple dates
Join this annual event as it goes online for a series of virtual workshops addressing the intersectionality of food justice followed by a virtual service activity with a nonprofit partner organization. Each workshop includes a dialogue with an anti-hunger organization followed by a 1-hour virtual service project. Best suited for teenagers and adults.
Multiple dates
Opportunities to volunteer with kids include packing meals for distribution, playing bingo with seniors, and more. Search for volunteer projects in your neighborhood, including many that welcome children. First-time volunteers go through a brief orientation.
Multiple dates
This longstanding charity's signature program pairs volunteers with local senior centers where hot, prepared meals can be picked up and hand-delivered to homebound individuals within walking distance. Children, accompanied by adults, can help to deliver meals. Another Citymeals on Wheels program invites children (and adults!) to put on their creative hats to craft handmade cards to be distributed to seniors with holiday meals as well as on their birthdays.
Also of note: The mayor's office has a database of volunteer projects, and the Martin Luther King Day of Service website allows you to search for projects in your area. Enter your zip code to generate a list of opportunities along with registration information. Please contact each organization for age requirements before volunteering.
This post was first published in January 2009 but is updated annually.
Click Here to Sign Up!
i