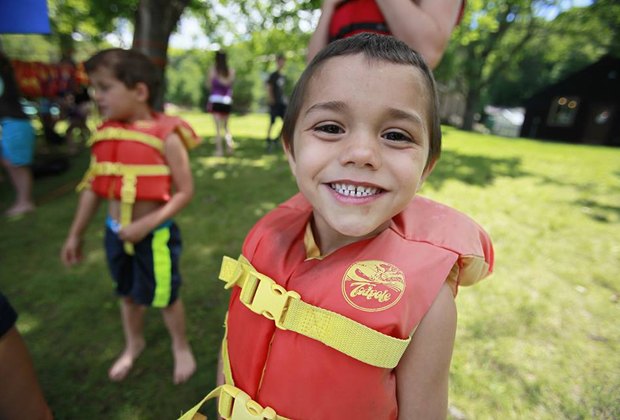 Summer Camps for Kids with Special Needs in the NYC area
It's tough to find the right summer camp for any kid. But if your child has special needs, like autism or ADHD, sensory-motor challenges, social anxiety, or learning differences, choosing a program can be especially nerve-racking: we want our kids to enjoy a traditional summer-camp experience, complete with swimming and lanyards and new friendships, while also receiving the kind of individual attention they need and with the option to avoid activities that might cause undue stress.
We've rounded up a number of camps favored by NYC families for their kids with disabilities or other challenges. Camps outside of New York City and on Staten Island provide bussing, so don't be discouraged by the seemingly far-flung locations: it can be especially therapeutic for kids to get out of the city for the summer.
While most of these camps cater exclusively to special-needs children, other traditional summer camps often offer inclusion programs for those with mild special needs (a few are mentioned below). Please consult our Summer Camp Guide for NYC Kids for a list of our favorite summer camps across the city to see if there are any that might work for your child.

Please consult the individual camps to see what kinds of needs they support and be aware that many require an interview to make sure your child is the right fit for their program.
Camps in New York City
Big Apple Day Program at Solomon Schechter School — Upper West Side
805 Columbus Avenue (between 99th and 100th Streets)
Ages 5–12
This co-ed day camp accommodates kids with mild to moderate social and emotional issues, including ADHD, anxiety, and NVLD, as well as Asperger's syndrome and other forms of high-functioning autism. In addition to the usual summer fun like sports, art, and swimming, participants get social-skills assistance from trained professionals. Older campers receive two hours a day of individualized academic instruction provided by special-education teachers. Friday is field trip day, and kids pick "peer matches" for play dates outside of camp. Parents receive daily reports about their child's progress as well as periodic phone check-ins.

Camp Green Tree at the Aaron School — Midtown East
309 East 45th Street (between Second and First Avenues)
Ages kindergarten–sixth grade
Camp Green Tree's weekly themes provide a fun framework for special-needs kids to practice academics and social skills, while incorporating art, music, park visits, field trips, swimming at the YMCA, and soccer with Super Soccer Stars. Themes might include outer space, cooking, and dinosaurs. Therapeutic services are available upon request.

Extreme Kids & Crew — Red Hook
71 Sullivan Street (between Van Brunt and Richards Streets)
Serving kids with a range of developmental disabilities, this Brooklyn camp hosted by a popular sensory gym has only nine slots per session, providing an intimate and individualized experience for each camper (slots also fill up quickly!). The days follow a predictable rhythm while also including plenty of time for field trips, play in a therapeutic gym, social-skills practice, horseback riding, music, and art.

Lisa Beth Gerstman Foundation Summer Camps — Various locations in and outside of NYC
By partnering with accredited summer camps, this foundation allows kids with special needs in the New York metropolitan area and Northeast to enjoy a traditional summer camp experience in an integrated setting while still having their needs met. Many local YMCAs and similar organizations partner with the foundation for summer programs; the camp has many locations in the five boroughs and surrounding areas.
Marvin's Camp — Staten Island
1466 Manor Road
Ages 6–21
This six-week nature-focused camp caters to kids with special needs, including those on the autism spectrum. The 100-acre campground on the Staten Island Greenbelt includes three Olympic-size pools, athletic fields, an archery range, boating ponds, an outdoor theater, and a ropes course. Participants swim daily, and participate in sports, arts and crafts, boating, pioneering, and go on trips to amusement parks and shows. Campers also receive social-skills training and work through problem-solving exercises with trained counselors. Bussing is available.

New Country Day Camp — Staten Island
1131 Manor Road
Ages K-eighth grade
Run by the 14th Street Y, New Country Day Camp is a traditional, secular day camp with an inclusion program. The camp is held entirely outdoors in the sprawling woods of the Henry Kaufman Campground (there are open-air shelters for bad weather). The days include nature exploration, swimming and boating, arts, athletics, and Jewish songs and storytelling. Kids with high-functioning autism, ADD/ADHD, learning disabilities, and language delays are integrated into camp groups with non-special-needs kids but receive special monitoring and attention in a sensitive way that doesn't draw attention to their differences. Bussing is available.
The Quad Summer Program — Financial District
25 Pine Street (between Nassau and William Streets)
Ages preschool and up (contact camp)
The Quad caters to so-called "twice exceptional" children—those who are gifted in some areas but have cognitive or social challenges. This camp couches life skills, collaborative problem solving, and friendship building in its project-based curriculum, which includes theater, filmmaking and animation, fine arts, tech, and even capoeira, all led by trained teachers and specialists. Once a week, kids go on a field trip that supports the camp curriculum. The camp collaborates with Physique Swim for a swimming program; other after-camp options include a working-memory training program and tutoring.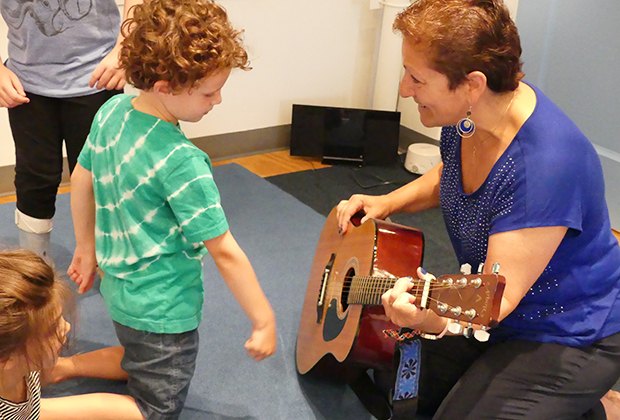 Speak, Learn, and Play — Park Slope
540 President Street (between Third and Fourth Avenues)
Ages 5–10
This year-round therapeutic program offers three weeklong summer programs with a fun, playful focus for kids with social, communication, and sensory-motor challenges. Kids work in small groups led by licensed therapists.
Watch Me Grow — Upper West Side & East Village
162 West 72nd Street (between Amsterdam and Columbus Avenues)
525 East 12th Street (between Avenues A and B)
Ages 3–5 (but admission is based more on ability than age)
Created and led by a licensed occupational therapist, this camp offers a variety of weekly themes that engage preschoolers while helping them develop fine- and gross-motor skills, self-care and coping skills, socialization, and language development. Campers engage in both indoor and outdoor activities and get lots of individualized attention in a nurturing and sensitive environment.
Camps Outside of New York City
Camp Ramapo — Rhinebeck, NY
22 Camp Ramapo Road
Ages 6–16
Founded in 1922, Camp Ramapo provides a summer sleepaway camp experience for kids with social-emotional needs and learning challenges, as well as kids on the autism spectrum. Campers participate in sports, swimming, boating, and arts and crafts, nature exploration, hiking, ropes courses, chess, drama, and other traditional camp activities, and also receive daily academic lessons in a therapeutic environment with a 1:1 counselor-to-camper ratio. A staff of mental-health professionals supervises the counselors, who are emerging professionals in the fields of special education, social work, psychology, and related areas.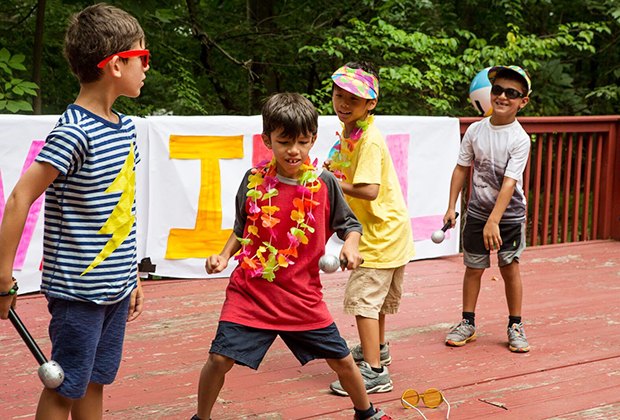 Camp Tova and Camp Bari Tov — Pearl River, NY
89 Sickletown Road
Ages 5–12
The 92Y runs this camp for children with developmental and learning disabilities at the camp's 50-acre campground in Rockland County. Daily activities include swimming, art, and sports, and Fridays feature field trips to beaches, zoos, amusement parks, and bowling alleys. The camper-to-counselor ratio is 4:1 at Tova and 1:1 at Bari Tov, for kids who need a smaller group setting and more individualized attention. Bussing is provided each day from the 92Y.
This post was originally published in March 2012 but has since been updated.
Top image courtesy of Camp Ramapo. Photos courtesy of the camps.