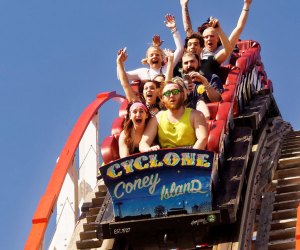 Virtual Field Trips to NYC's Coolest Kid Spots and Cultural Institutions
One of the significant perks of raising kids in New York City is the seemingly never-ending number of museums, zoos, aquariums, and other cultural institutions at your doorstep. While many of our favorite cultural spots have begun to reopen, things look a bit different. Whether you're having trouble snagging a ticket to your favorite venue or don't feel comfortable venturing out just yet, we've rounded up 16 virtual field trips to New York City's museums and kid-friendly haunts.
Many of these family-friendly New York City institutions typically welcome families and school groups with kid-friendly, educational programming. They've now shifted their offerings online, allowing visitors to enjoy the sights from home so, if you're looking to mix up your routine, cozy up in your PJs on the sofa and enjoy one of these virtual field trips.
Sign up for our FREE newsletters to get posts like this delivered to your inbox.
Virtual Field Trips to NYC Museums and Cultural Institutions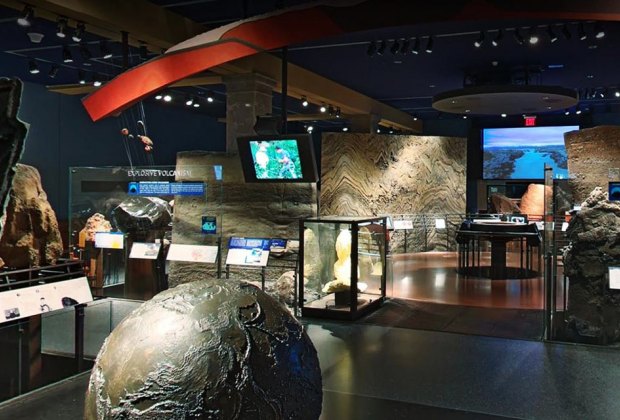 Explore the Hall of Planet Earth at the American Museum of Natural History. Photo courtesy of AMNH
A visit to the American Museum of Natural History is a rite of passage for NYC kids. The good news is the museum has added an array of online exhibits for all-ages. Log on to join whenever it is convenient for you to explore. Virtual field trips are divided by grade level and include a spin through the Butterfly Conservatory or a stroll through the Hall of Planet Earth.
Build a mini neighborhood, learn a Haitian dance, or construct an astronaut obstacle course with CMOM at Home activities. Each day has a theme, ranging from Magical Monday to Feel Good Friday to Surprise Sunday, and new projects, crafts, or cultural lessons are uploaded to daily.
Take a virtual visit to Ellis Island, where more than 12 million immigrants made their first stop in America. During the tour, kids and families hear first-hand stories told by those who came through Ellis Island, see historical films, and discover the central role this island played in the story of American immigration.
Tour the iconic spiraling halls of the Guggenheim Museum of Art in NYC, and then head to the educators' resources page for interesting video features on artists and questions to get kids thinking critically about modern art.
RELATED: Outdoor Art Day Trips Near NYC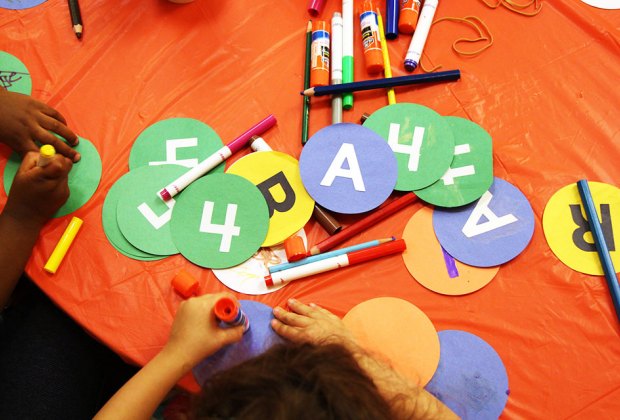 Train enthusiasts love the hands-on, at-home activities from the New York Transit Museum's educators. Photo courtesy of the museum
The New York Transit Museum is now offering online tours and workshops, led by museum educators, for educators, children, and families. Explore the Museum's vintage trains and exhibitions, and enjoy hands-on, at-home activities and interactive storytelling.
Though the Intrepid reopens next week, its online offerings bring science and technology fun to you. Choose from personalized education experiences or join a weekly virtual family program via Zoom. Advance registration for the drop-in online program is required to receive Zoom information and print-at-home materials. New events are added often, so check the website for updates.
Ideal for children ages 2 to 10, Lincoln Center's Pop-Up Classroom collection of live videos teach kids how to write a song, practice the art of bookmaking, make puppets, and more. Find more than 70 (and counting!) episodes to stream on-demand or join an upcoming live program.
If you miss strolling around MoMA on a weekend afternoon, the newly reopened museum is offering a Virtual Views program. Thanks to technology, you and your kiddos can enjoy an art-immersive virtual field trip to learn about artists, creators, and filmmakers.
Virtual Field Trips to NYC's Animal Attractions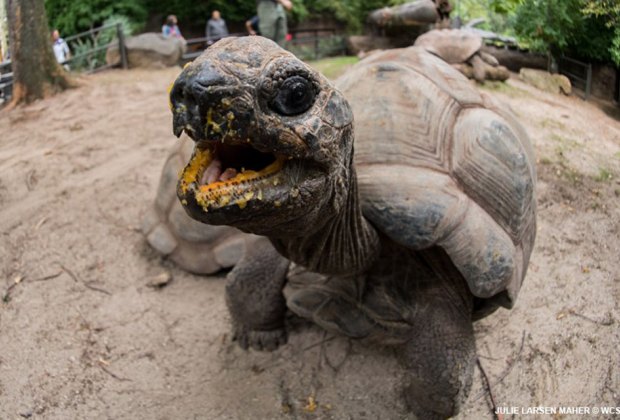 Say hello to the animals at The Bronx Zoo. Photo by Julie Larsen Maher
If you're craving an up-close encounter with exotic animals, the Bronx Zoo is now offering live webcam access to its beloved animals. You can pop in daily to see the lemurs of Madagascar, sea lions on Astor Court, or penguins in the Aquatic Bird House. Feel like splurging? Book a virtual wild encounter with one of the animals made famous by Animal Planet's The Zoo.
Thanks to virtual reality, kids can take a visit to the Central Park Zoo from the comfort of home. Join the zoo's summer interns for a Wildlife Quest to learn more about its harbor seals, penguins, snow leopards, and grizzly bears.
Don't miss the opportunity to check in on sea life at the New York Aquarium. There's no need to venture out to Coney Island. Online visitors can view sharks at Ocean Wonders.
Get Back to Nature With These Virtual Field Trips
If you're looking to bring nature and science to your littlest homeschoolers, The Alley Pond Environmental Center now has an array of online activities and programs. From Sunny Bunnies StoryTime series to Dramatic Play with Ms. Brenda, there is a little something for everyone. Visit its website to register.
RELATED: NYC Museums Reopen With FREE Admission Deals and New Exhibits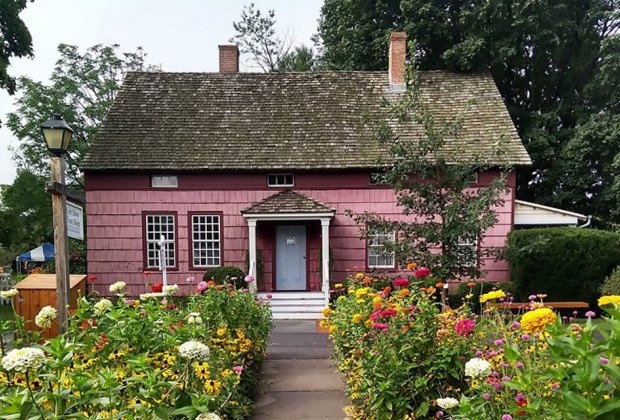 The Adriance Farmhouse is a highlight of the Queens County Farm Museum.
Spanning 47 acres, the Queens County Farm Museum dates back to the 17th century. It features old-fashioned farm buildings, a greenhouse complex, livestock, planting fields, an orchard, an herb garden, and a vineyard, all within city limits. It remains one of our favorite ways to escape the city vibes and get back to nature. For now, our family is enjoying an immersive farm experience thanks to the #BARNCAM, which streams at 4pm daily via its Facebook, Instagram, and Twitter pages.
We're huge fans of the Parks@Home Jr. program, which brings live tours led by NYC park rangers to your home weekly. Online visitors get the chance to walk through a new park each week and ask questions. Don't miss the DIY craft classes on Thursdays. Visit the website to see the full rundown of online fun.
The Bronx public garden hosts seasonal online programs for nature lovers. Each Saturday morning, enjoy interactive videos, storytelling, and art projects. Wave Hill is also hosting virtual conversations with exhibiting artists, including a salute to bees and beekeepers.
A Virtual Field Trip That's Pure Fun
If you're missing the thrills of Coney Island, you can take a ride on one of its famous roller coasters from the comfort of home. That's right, you can "ride" many of Luna Park's thrilling attractions, including the Coney Island Cyclone, in 360-degree virtual reality.