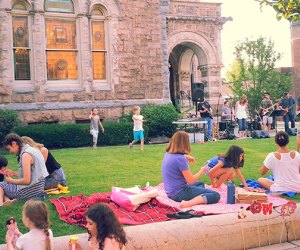 20+ Fun Things to Do with Kids in Madison, New Jersey
If your family is into history, the arts, or nature, put picturesque Madison, NJ, on your radar. This Morris County gem has a quaint, small-town vibe with a tight-knit community and a thriving downtown. Nicknamed the Rose City, Madison is a perfect day trip destination that offers lots of things to do, including great restaurants, nearby museums, an awesome playground, and three private colleges in close proximity. Here are 20+ ways to have a great day in Madison.
1. Take a walk around the campus of Drew University, where walking paths take you through the trees of the University in the Forest.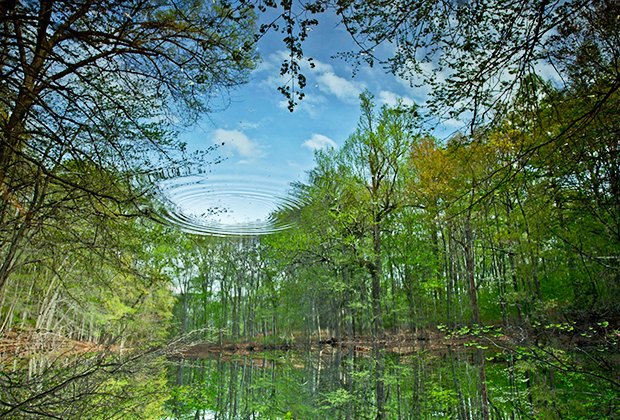 A reflection in a pond at Zuck Arboretum. Photo courtesy of Drew University.
2. While you're on campus, check out the Zuck Arboretum, Drew's forest preserve. Take the half-mile nature trail with 19 stops along the way.
3. If you have a child who plays the flute, don't miss the annual NJ Flute Choir Day, where flutists (elementary school–age through adults) can participate in a unique day of workshops, master classes, and ensemble playing.
4. Walk, bike, or jog the loop at Giralda Farms, a favorite spot among locals. Park on Loantaka Way for the shorter loop (about three miles), or follow the bike path signs for the eight-mile route. Every summer, tickets are available for a NJ Symphony Orchestra concert on the lawn.
5. If you grew up in the Madison area, you'll remember the very special Castle Playground on Shunpike Road. While the wooden structures have been replaced with modern equipment, it's still an amazing and creative playground with some unique offerings, like giant climbing rocks and a castle-themed jungle gym.

Cool down with some ice cream at McCool's. Photo by kgottalovelife via Instagram.
6. Grab an ice cream cone at McCool's; good luck picking one among the 50 flavors (plus milkshakes) on the menu!
7. The Museum of Early Trades and Crafts is an interesting spot for kids to learn how New Jerseyans lived centuries ago. Check the calendar for kids' craft days and special events. FREE admission for kids 6 and under.
8. Catch a free concert in Madison's Downtown Concert Series, held on six Fridays in the summer on the lawn of the Museum of Early Trade and Crafts.
9. Take a stroll down Main Street and check out the many local shops and restaurants.
10. If your older kids and teens are ready for an upscale dining experience, visit Shanghai Jazz, where you can chow down on Chinese food while listening to jazz musicians.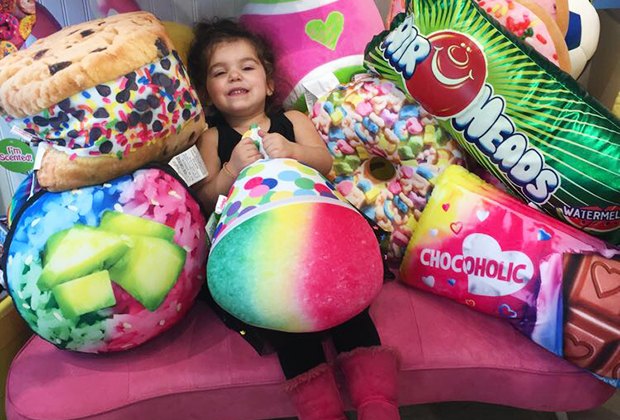 Kids will be in sugar heaven at Sugar Rush. Photo courtesy of the store.
11. Go ahead and spoil the kids at Sugar Rush, a super-cute candy shop with lots of unique items. Closed Sundays and Mondays.
12. Minutes from Madison in Morristown is the Morris Museum, which has exhibits about animals, music, dinosaurs, rocks/minerals, traveling exhibits, a theater with children's shows, and more.
13. Madison is rich in history. Check out some historic sites on the Downtown Historic Walking Tour.
14. If your high schoolers are reading Shakespeare in school, treat them to a performance of The Shakespeare Theater of NJ, located on Drew's campus.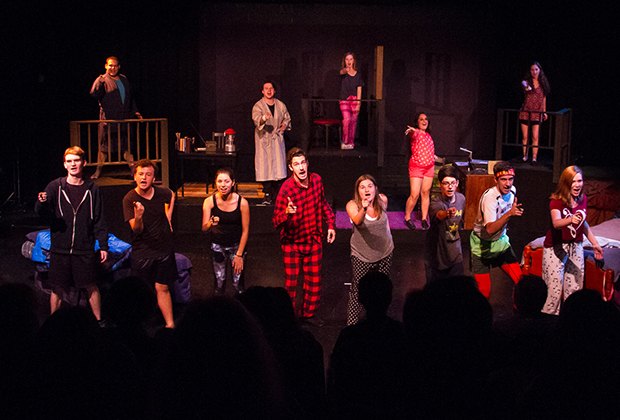 See plays written and performed by kids at the Writers Theatre of NJ. Photo courtesy of the theater.
15. Another very unique experience for theater-loving kids is the Writers Theatre of NJ, which hosts the The New Jersey Young Playwrights Festival. Watch plays written by students in grades four and up. WTOJ also hosts kids programs, classes, and workshops.
16. Take your kids to a clay-date at Madison Mud Clay Studio, where they can try their hand at pottery. Call for scheduling info.
17. Take the whole family for a bowling lounge evening at Stryxe, which has a gastro pub menu (don't worry, there's pizza) plus an arcade.
18. The Great Swamp in neighboring Chatham has an incredible array of kids' programming, plus trails and interactive displays.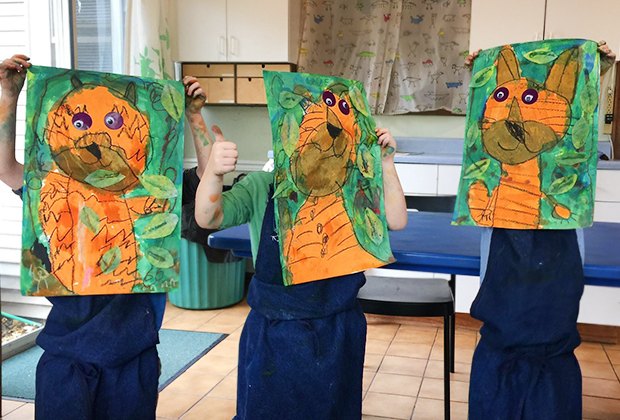 Get creative at Art Adventures. Photo courtesy of the studio.
19. Get your hands dirty at Art Adventures Art Studio. The studio offers pop-up classes on school holidays, as well as eight-week sessions during the school year and one-week summer sessions.
20. Book lovers: check out the Madison Storytellers Festivals, which offers plenty of free programming for kids.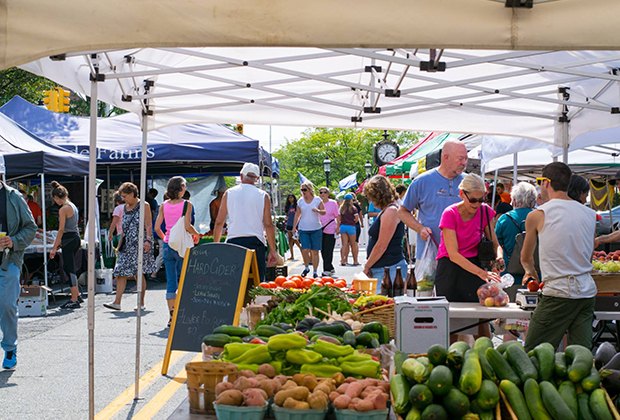 Go shopping for fresh, local goodies at the farmers market on Thursdays.
21. Head over to Madison Farmers Market on Central Avenue for fresh fruit, vegetables, and more (open Thursdays, 2–7 p.m., June 1 – October 26).
22. When it's very cold outside, Madison floods a sunken field in Memorial Park to create the outdoor Rosedale Skating Facility.
23. In December, take some free Santa pics at the Santa Village near the train station on Kings Road. The life-size shadow boxes are an annual tradition!
Top photo: Enjoy the Summer Concert Series at the Museum of Early Trades and Crafts. Photo courtesy of the museum.