August GoList: Best Things To Do with LA and OC Kids This Month
This month's GoList looks at a summer half over and sees it as half full! There's still time to catch some of the best of LA's summertime fun, including free summer concerts, free summer movies, camping, beaches galore, or just taking one more rollercoaster ride in the sunshine. Read on for the best of August in LA, Ventura, and OC. We'll keep adding to our calendar daily and sending our weekly newsletter in time for each weekend, but here's your chance to plan ahead for these August favorites.
Ventura County Fair - Ventura
July 31 -August 11, 2019
Ventura's biggest event of the summer promises concerts (including performances by Styx, Martina McBride, Melissa Etheridge, The Ohio Players, The Emotions, Daughtry, and Evelyn "Champagne" King), rodeo, carnival rides, a parade, livestock displays, and a youth expo.
National Night Out - Numerous communities
August 6, 2019
Communities all over the country join together for a safer America by sponsoring FREE block parties and other local celebrations to "take back the night." Some local events include Anaheim, Beverly Hills, Burbank, Culver City, Santa Monica, Valley Village and West Hollywood.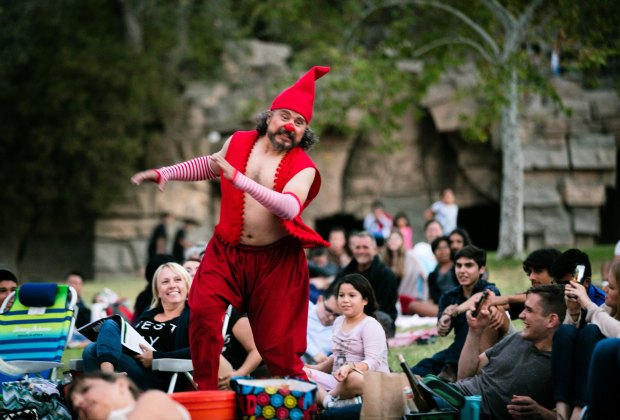 Griffith Park Free Shakespeare Festival is still running. Photo courtesy of Independent Shakespeare Co.
Griffith Park Free Shakespeare - Griffith Park
through September 1, 2019
LA's own FREE Shakespeare in the park continues its season with Twelfth Night and Pericles in repertory every Wednesday through Sunday all month. We really enjoy these productions and look forward to returning with picnic blankets in August. Select dates have pre-show activities.
San Fernando Valley Summer Drive-in Nights - Van Nuys
August 1 - August 10, 2019
Get in your car and drive in old school style to see movies such as Harry Potter and the Sorcerer's Stone, Jurassic Park, Born in East LA, and The Goonies.
International Surf Festival - Hermosa, Redondo, & Manhattan Beach
August 2 - 4, 2019
The ultimate annual surf event hosts a full schedule from bodysurfing and paddleboarding to lifeguard dory races, with some beach runs, volleyball, and sand soccer thrown in for landlubbers. Watching the pros ride the waves is a great excuse for a beach day.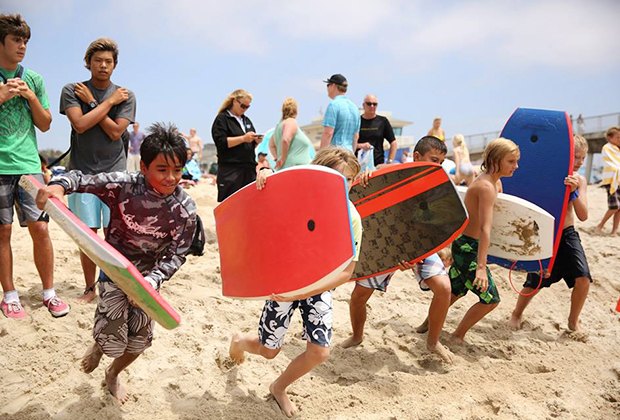 Sure, you can watch the pros, but there also plenty of kids' events at the International Surf Festival.
Orange County Fair - Costa Mesa
through August 11, 2019
Once you've seen the livestock and visited Heroes Hall, see live acts like the B-52s, Weird Al Yankovic, America, and Jackson Browne. Free parking and shuttle service are available on Saturdays and Sundays.
Toy Story Tempest - Culver City
August 3 - 25, 2019
From Harry Potter Hamlet to Romeo & Juliet: Pokemon GO, The Actor's Gang is full of zany summer mashup surprises. This FREE one-hour family show is always one of the best things about summer in LA; you might even spot celeb artistic director, Tim Robbins, at the back of the crowd. Chairs and blankets are encouraged; arrive early for a spot in the shade.
Jazz on the Lawn - Santa Monica
August 4 - 25, 2019
This local favorite is just getting started when other summer concert series are winding down. A casual atmosphere pervades, with some folks listening from the comfort of their lawn chairs while others let the music move them.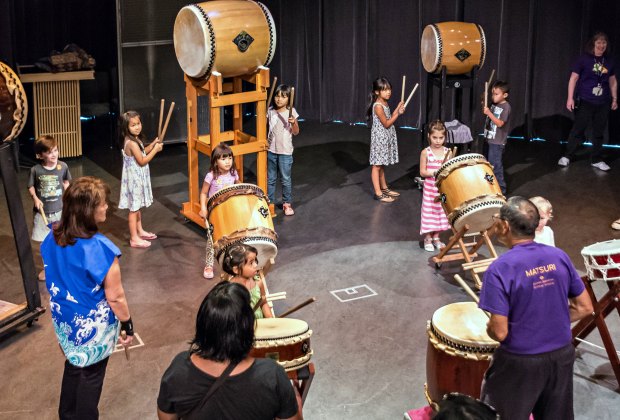 Learn Taiko drumming at The Natsumatsuri Family Festival. Photo courtesy of the Japanese American National Museum
Natsumatsuri Family Festival - Downtown
August 10, 2019
The Japanese American National Museum's annual summer celebration features a day of performances, crafts, and activities.

World Elephant Day Celebration - Griffith Park
August 10 - 11, 2019
An elephant never forgets, but sometimes people need reminding about these magnificent (and endangered and vulnerable) animals. The LA Zoo is happy to oblige, with a weekend that includes behind-the-scenes tours, stuffed elephant health checks, and other fun activities.
Getty Garden Concerts for Kids - Brentwood
August 10 - 18, 2019
Okee Dokee Brothers and The Lucky Band are the featured performers for the free outdoor concert series for kids and their families in the Getty Center's Central Garden.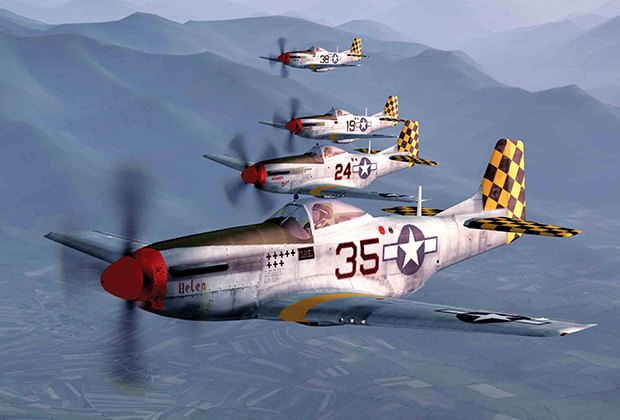 Vintage aircrafts take to the sky at Wings Over Camarillo.
Wings Over Camarillo - Camarillo
August 17 - 18, 2019
The annual air show gives families a chance to check out vintage aircraft and to watch them performing in-air stunts.
Fiesta La Ballona - Culver City
August 23 - 25, 2019
Culver City's premiere community event treats families to outdoor concerts, oodles of carnival rides, a petting zoo, K-9 demonstrations, and pony rides all weekend long.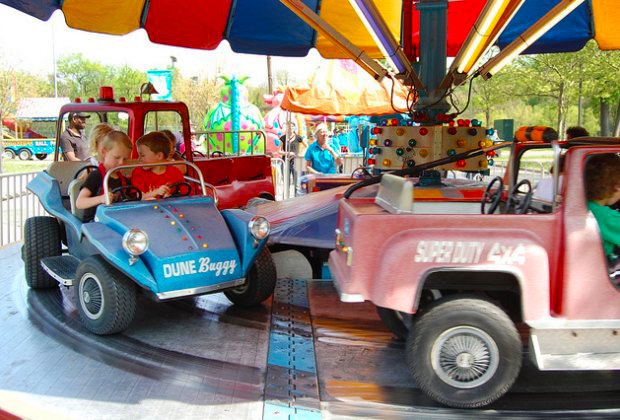 Enjoy rides, music, a petting zoo, and more at Fiesta La Ballona.
Los Angeles' Birthday Celebration - Downtown
August 24, 2019
A free party on Olvera Street celebrates the anniversary of the founding of Los Angeles with music, birthday cake, and a historical reenactment of the arrival of the original pobladores (settlers), walking from San Gabriel mission to mark the occasion.

Pageant of the Masters - Laguna Beach
Through August 31, 2019
Laguna's signature annual event is the nightly climax of the summer-long Festival of Arts. Drive down for the day, take part in free art workshops, then enjoy a picnic dinner with live music before taking in the unique Pageant, in which costumed performers recreate tableaux of classic paintings accompanied by a live orchestra. This year's event takes a trip on a Time Machine, via themes of science fiction and steampunk.

LA Fleet Week 2019 - San Pedro
August 30 - September 2, 2019
Active Duty military ships dock in San Pedro for a week to give the sailors some R&R and local families a chance to tour the vessels. This year there are no advance reservations; tours are first come, first served.
Unless otherwise noted, photos courtesy of the events