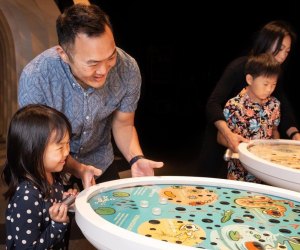 35 Free Things To Do in LA Before School Starts
Summer is expensive, with family travel and summer camps for kids. Now with school approaching (way too fast!), there are the expenses of back-to-school clothes, shoes, backpacks, and lunch boxes. You know what would help? Some totally FREE fun. So we've rounded up the best events this summer that won't cost a penny (well, maybe parking and the occasional ice cream) to help wring every last moment of fun out of summer before heading back to school.
Looking for more free fun? Beaches, hikes, playgrounds, splash pads, and parks are always free, and LA has some of the best in the world. And be sure to check out our events calendar where we're adding more free and cheap events every day.