Fun and Free Things to Do with Kids in Boston: Vacation Week Programs, New Year's Eve and More, Dec 28-29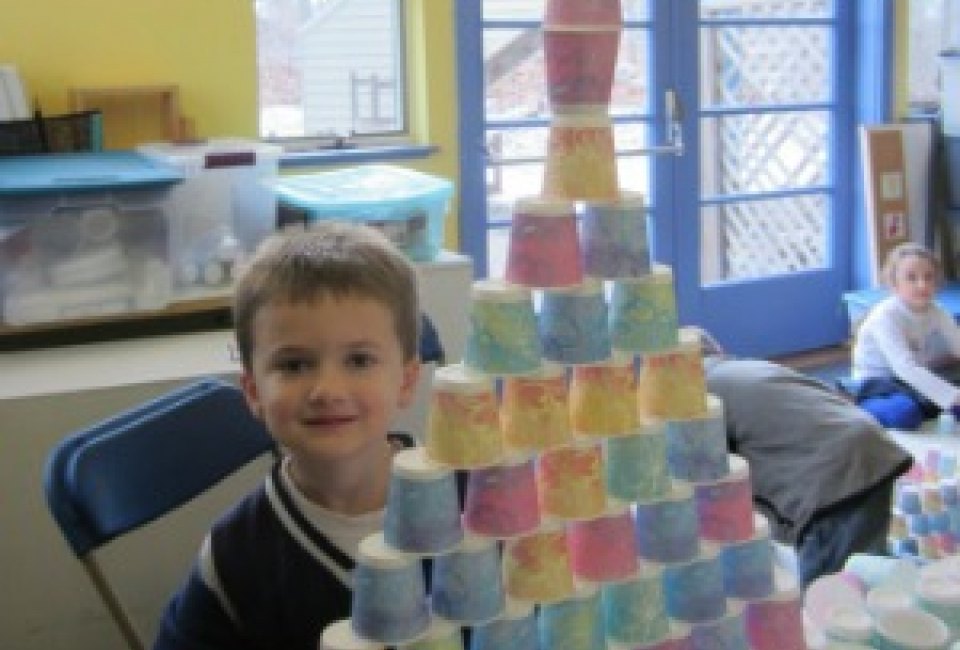 12/26/13
- By
Audrey Trieschman
'Twas the weekend after Christmas, and all throughout Boston, parents and their children were finding plenty to do...
Vacation week museum programs and special events include activities at the MFA and USS Constitution Museum, a sing-along Sound of Music, a puppet show, and a juggling performance. Continue reading for details, and see our Events Calendar for more things to do.
Looking for ways to ring out 2013 and herald in 2014? Our special coverage includes:
Other things to do this weekend and during school vacation:
Tara and I wish you all our best for a fun-filled weekend, school vacation and New Year. See you in 2014!
MUSEUMS
The ICA, Boston: Vacation week family activities - Examine the work of artist Amy Sillman and other artists currently on view in our galleries. Design a color experiment by creating a lively wearable work of art or a multi-colored zine with their own musings. 12/26-12/28
The MFA, Boston: Vacation week activities: Make artwork in the galleries inspired by the theme of celebration! You can also explore different areas of the collection with our Art Connections Cards, and check out a tote bag from the Sharf Visitor Center. 12/26-12/31
Boston Children's Museum, Boston: Vacation week activities include viewing a special exhibit, a pop-up recycle shop. 12/26-12/31
USS Constitution Museum, Charlestown: Kids can take part in An Officer's Life for Me: December School Vacation program. Learn the skills these men had to master at the USS Constitution Museum during December School Vacation Week. Sail a nautical mile in their shoes and write with a quill pen, keep a medical logbook, navigate with a homemade compass, and more. Through 12/31
The Discovery Museums, Acton: Vacation week activities include The Wishing Woods, in which children help create an indoor forest built upon wishes for the New Year. This space changes and evolves through the week as it is designed and built by staff and visitors (through 12/30).
EcoTarium, Worcester: A vacation week program has a wildlife mystery theme, during which kids use real scientific methods and clues. Drop in; 12/26-12/28
Higgins Armory, Worcester: Vacation week fun offers kids the chance to see, live and in-person, the toys that knights played with and see a knight in full armor as he guards the Higgins Castle. Through 12/31
---
MOVIES
Regent Theatre, Arlington: For sing-along movie fun, visit the Regent Theatre in Arlington for an annual favorite, Sing-Along Sound of Music. The event begins with a live show in which the host leads the audience through a vocal warm-up, the fancy dress competition and awarding of prizes. (Costumes not required but highly recommended.) The host then demonstrates how to use the free goody bag throughout the film. Finally, the audience sits back to watch the original 1965 movie. Lyrics for all the songs on the screen, so you won't miss a chance to sing your hearts out. (12/26-12/29)
---
SPECIAL EVENTS
Crabgrass Puppet Theater - Mr. Punch's Christmas Carol - John F Kennedy Presidential Library and Museum, Boston
Fri 12/27
FREE; reservations required
Beautifully crafted puppets tell the tale of the man who hated Christmas and put profits before people. Outrageous holiday hilarity with ghosts, giggles, geese and Tiny Tim too! Reservations required; call or register via the website. [Details]
Squirrel Stole My Underpants - Puppet Showplace Theatre, Brookline
Thu 12/26-Sun 12/29
Tickets $15 each
Sylvie is sent to the backyard to hang up the laundry. The moment her back is turned, a mischievous squirrel steals her favorite piece of clothing and runs off. When Sylvie gives chase, an entire world emerges from her laundry basket, and curious characters show her the way through mysterious lands. Will our lonely heroine rescue her underpants and discover the magic within herself? Join puppeteer Bonnie Duncan to find out. [Details]
Disney on Ice: Passport to Adventure - Agganis Arena, Boston
Through Dec 29
Tickets: $32-$102
Join Mickey, Minnie, Donald, Goofy and Daisy on a journey to the magical worlds of Disney's The Lion King, The Little Mermaid, Peter Pan and Lilo & Stitch. Before you go, be sure to check out Kristin's review. [Details]
Jenny the Juggler - Barefoot Books, Concord
Sat 12/28
Tickets $8
Jenny the Juggler brings her interactive juggling, magic, music, singing, and physical comedy show to the Barefoot Books Studio, including co-star Blueberry the Bunny! World-class face painting and balloon-animals, too! Advance ticket purchase recommended; drop-ins encouraged to call before coming. [Details]
---
OUTDOOR ACTIVITIES
Vacation Week Nature Programs - Ipswich River Wildlife Sanctuary, Topsfield
Three days of vacation fun for families with children ages 4 and up during the December school vacation week. Cost: $7 and up. Please call to pre-register.
Survivor (12/27, 1pm-2:30pm): Through teamwork and problem solving explore the woodlands of the Ipswich River Wildlife Sanctuary and imagine that we are explorers stranded in the wilderness. In order to survive, we will need to build shelters, collect firewood, and find food and a water source. Fee: $9/adults, $7/children (discount for Mass Audubon members).
Parent/Child Build a Bird Feeder (12/28, 1pm-2:30pm): Brighten up your yard this winter with a bird feeder handmade by you and your child. All materials and instruction provided; just bring a hammer. Afterwards, observe the sanctuary feeders to see what birds are coming to them. Fee: $20 per family ($18/Mass Audubon member families). The fee includes one kit; extra kits can be purchased for $12 each ( limited quantities – please inquire when you register.)
Predator Party (12/29, 1pm-2:30pm): Take a walk to look for fishers, river otters, foxes, hawks, and owls on the sanctuary. Tracks, chews, scat, pellets, and bones will show us where predators have partied. Fee: $9/adults, $7/children (discount for Mass Audubon members).
Vacation Week Flyby - Joppa Flats, Newburyport
12/30 & 12/31
The vacation program offers indoor and outdoor activities, with art activities, experiments, group games, and scheduled family presentations for everyone. Drop in for an hour or stay all day for a vacation activity that suits your family schedule. Cost: children $7; accompanying adults free. Registration not required.
---
Image: The Discovery Museums