Family-Friendly Brunch Places in Fairfield County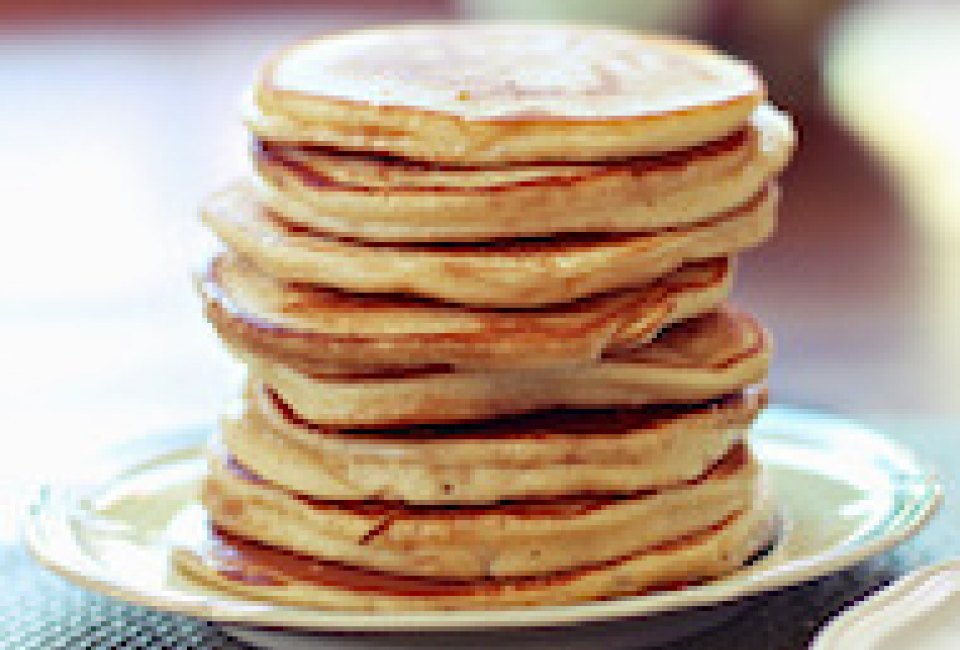 8/23/14
- By
Susan Isaak
Growing up, brunch was something we saved for special occasions like birthdays and Mother's Day. My sister and I would get all dressed up and head to a grand ballroom or some other lovely space and enjoy an endless buffet of every possible food (we still do this from time to time with our mom!). In my early adulthood, before kids, brunch was a leisurely, late morning weekend treat where I would meet up with friends and spend hours laughing and lingering over brunch-y foods and the occasional Bloody Mary. When kids entered the picture, brunch fell off my radar right around the time dining out with the kids became more about restaurant-crisis-management and less about eating. Now that we have the whole restaurant thing under control, I've come back around to brunch. Besides taking the kids out for pizza in Fairfield County, it's the perfect dining-out solution and, once again, my favorite weekend meal. My kids are fresh and ready for the day (no witching-hour meltdowns!), we love that there's something for everyone on the menu and it's a treat to eat good food in a nice setting. You might even discover that your favorite date night restaurant offers a family-friendly brunch on weekend mornings. Even better, brunch menus often let you sample some of the restaurant's specialty, whether it's barbecue, seafood or pizza. So instead of waiting for a special occasion, check out some of our favorite Fairfield County family-friendly brunch places.
My kids play a lot of sports, so our weekends usually start with an early morning dash to the local field, court or rink. When the game is over, we like to head right out and grab a bite to eat. It's usually late morning and, more often than not, everybody is starving and wants something different (sound familiar?). We tend to choose brunch and we're always happy when we do. Why not try one of these great places next time you're out on a weekend morning?
Coalhouse Pizza - This blues and jazz inspired restaurant in Stamford is much more than a pizza place, and on weekend mornings you can enjoy their brunch menu. Choose dishes like scrambled eggs and organic salmon served over spinach, a classic Irish breakfast, and crab cakes benedict in addition to the usual brunch suspects like buttermilk pancakes and omelets. What sets Coalhouse Pizza's brunch apart is the custom breakfast pizza. They offer housemade organic whole wheat pizza dough, and you can top it with eggs or any variety of toppings that include bacon marmalade, bosc pears and white truffle oil. No kids menu here, but don't worry since the prices are reasonable and they aim to please. My son might be the pickiest eater in the world, and this is his all-time favorite restaurant.
Coalhouse Pizza, 85 High Ridge Road, Stamford CT, 06905, 203-977-7700
Valencia Luncheria - This fun and breezy Norwalk restaurant delivers Venezuelan beach food. With plenty of seating indoors, and outdoor tables with beach umbrellas set into sand, you and your family can settle in for some delicious South American fare. While they don't call it brunch, this unique restaurant is open early on weekends offering breakfast until 3:30pm and adds their lunch menu starting at 11:00am. Arepas are the star of the menu - a South American flatbread made of cornmeal and stuffed like a pita. At Valencia, you can have your arepa filled with just about anything from eggs to mango and avocado to crispy chicken drizzled with honey. They also have tortilla breakfast wraps, dulce de leche muffins, salads, empanadas and a bright, citrus-y ceviche made of shrimp and scallops. My daughter absolutely loves their batidos, a drink made of fresh fruit blended with milk and ice (she always gets banana). Besides the great food, you'll love how so many dishes on the menu are under five dollars. They also have fresh made-to-order juices, strong Venezuelan coffee and a to-die-for bread pudding.
Valencia Luncheria, 164 Main Street, Norwalk CT, 06851, 203-846-8009
South End - Seasonal, sustainable, and farm fresh foods are what you'll find at this bright and airy restaurant in New Canaan. Among the Sunday brunch offerings are whole wheat oatmeal pancakes with fresh lemon curd and blueberries, a bright and spicy raw kale salad, and a duck sausage and fried egg sandwich... and yes, you can get eggs any style, too. This is one of those places where they are passionate about the food and care about the ingredients that go into each dish. I happen to think the South End Burger is one of the best cheeseburgers in Fairfield County, served with the perfect shoestring fries.
South End, 36 Pine Street, New Canaan CT, 06840, 203-966-5200
Saugatuck Craft Butchery - They call themselves "an old fashioned butcher shop with modern day ideals" at this very unique shop in Westport. The store sells pasture raised meat from small, local farms and offers classes covering topics such as butchery 101, knife skills and sausage making. How great that they also have a cafe that serves brunch from 9-3 on the weekends. The space is modern, airy and casual and the simple menu changes every weekend depending on what's in season. And even though it's a butcher shop, they always offer a vegetarian dish made with farm fresh vegetables. After brunch, head to the shop and ask one of the friendly and knowledgeable butchers to talk a little bit about how our food gets from the farm to our plates. Their location is right across from a popular spot for stand up paddleboarding on the Saugatuck River, in a very cool part of town.
Saugatuck Craft Butchery, 580 Riverside Avenue, Westport CT, 06880, 203-226-6328
Walrus + Carpenter - Nestled in the Black Rock section of Bridgeport, you'll find an amazing southern and barbecue inspired brunch menu at this smokehouse and gastropub. They offer dishes like waffle iron grilled cheese and bacon, smoked brisket hash, salt and pepper spare ribs and a fantastic pickled watermelon salad. The barbecue is out of this world and the fried chicken is perfectly juicy and crispy. They offer a simple kids menu, too, which together with the relaxed atmosphere lets you know that you and your family can tuck into a great brunch.
Walrus + Carpenter, 2895 Fairfield Avenue, Bridgeport CT, 06605, 203-333-2733