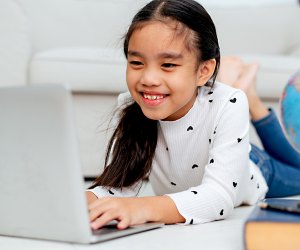 12 Online Tutoring Services to Help Kids Get Ahead in School
Online tutoring services for kids and teens are readily available at the click of a mouse, making these sites the perfect, in-a-pinch solution for hectic family life.
Perhaps it's 9:30pm on a Thursday, and your 10-year-old has been struggling for over an hour with a particularly tough math question. Maybe math was never your thing. His anxiety is building, yours is through the roof, and you have no idea where to turn...
Kids can get help with core school subjects, specialized classes and subjects, SAT tutoring, and yes, online math tutors, usually instantly, through online tutoring sites. Most offer tutoring chat via text, video, and audio, connecting tutor with student for help or extra practice with just about anything, from chemistry to languages, such as an online Spanish tutor. Some services even run 24/7. So whether your first grader needs help with reading or your high school student wants to pull up that AP calculus grade, consider checking out one of these 12 online tutoring platforms.