Boredom Busters: Best Activity and Coloring Books for Kids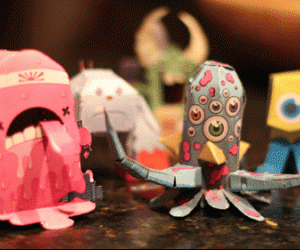 As much as we love getting out and enjoying all the fun indoor activities of NYC, when the temperatures are this cold it's also nice to spend a cozy day at home playing around the house. But cozy can go crazy very quickly if you are not well stocked with things to do. And the perfect thing to have on hand, especially for apartment dwellers, in my opinion, is activity books.
Here are my favorite boredom busting activity books for boys and girls. These also make terrific birthday party gifts or long distance travel sanity savers.
Paper Dolls
The entire Klutz series of books is great for activities. It's amazing how many things to do they can stick into books, from Shrinky Dinks to Juggling. For sure, one favorite, though, in our family is the Paper Dolls and the newer Fabulous Book of Paper Dolls. This book includes lots of little dolls in different skin tones plus tons of outfits and accessories. The dolls and clothes punch out of the book and little stickers hold them on. Little children might need help separating the dolls and clothes from the book, but after that you'll have hours and hours of carefree fun.
Scribbles: A Really Giant Drawing and Coloring Book
Taro Gomi has been a favorite from the original Everyone Poops to his more recent foray into unique coloring books. Taking a page from the The Anti-Coloring Book, this open-ended coloring book invites kids to use their imaginations to doodle, dream and create. The series now includes Doodles: A Really Giant Coloring and Doodling Book and Squiggles: A Really Giant Drawing and Painting Book too.
These books are best for readers so that the child can understand what the "assignment" for each page is, but with the help of an adult, any child would have the ability to enjoy the actual drawing and coloring involved.
Another similar book that we love is Oodles of Doodles which has open ended drawings that kids must finish.
365 Things to Make and Do
The Usborne books are loved by homeschoolers and anyone looking for interesting. educational books for kids. Their Things to Make and Do Series includes titles such as Sparkly Things to Make and Do, Monster Things to Make and Do and The Usborne Big Book of Science Things to Make and Do, but the big kahuna is the 365 Things to Make and Do which is the bible of kids craft and and activity ideas with dozens of ideas for easy, fun activities for preschoolers and elementary aged children.
Papertoy Monsters
Papertoy Monsters is a brand new book that was just sent to me by the publisher and we have had a blast with it. The book includes 50 designs for all kinds of monsters that you can simply punch out, fold and glue to create really cool 3 dimensional monster toys. The monsters are ranked from Easy through Difficult, but even the easy ones will be challenging for a young child.
This is an activity best done together, although it doesn't require scissors and there is a level of forgiveness. Even ones we ripped a little or did wrong, still looked cool. The best part is, after you've built the monsters, you can play with them. We even created a little monster movie using an iPod touch. A great way to spend a rainy or freezing day indoors.