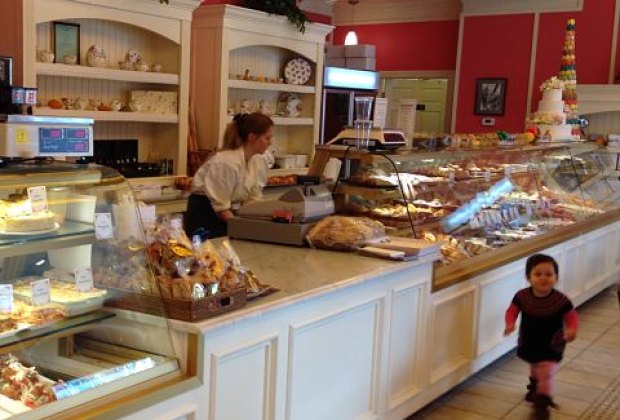 Best Family-Friendly Restaurants in Scarsdale
Our month-long focus on Scarsdale continues with a look at family friendly restaurants in the area. Although Scarsdale isn't exactly known as a foodie haven, there are great places to dine with your family. So no need to traipse into Manhattan for quality cuisine--just head to one of the local eateries for good food that kids will love. Many of these spots are right in the village, with a few closer to the Eastchester line or on Central Avenue. Not all of the places on our list have a dedicated children's menu, however they all make the cut due to welcoming, friendly staff and entree options for even the pickiest palette. Read on for our top picks for family dining in Scarsdale.
Savona
2 Chase Road Scarsdale, NY
This delicious newcomer is Italian but not in the "family-style-quasi-fast-food-Americanized-Italian" way you might be thinking. The menu itself is not overly child-friendly, but if you can't find a dish or two that will appeal to little ones among the entrée selection, you can't go wrong with a gourmet pizza. It's the staff that makes this place family friendly. Our children are asked after every time we appear without them!
Salzburg Café
1 Christie Place
Also very high quality fare and very friendly staff. The benefit here is in the range of choices - salmon pizza to mac & cheese; my children's favorites are the meatballs and the quiche. The monster pâtisserie selection always inspires them to eat their lunch and sometimes I find the absence of a waitstaff helps me manage the flow of the meal better.
Buon Amici Delicatessen
830 Scarsdale Avenue
Although there is nowhere to sit in this deli, fellow moms and I are such fans of the delicious Italian (everything is prepared with such care – the owner imports fresh mushrooms from Italy for the farotto), we pick some up for every group playdate. A friend's two-year old sees the bag and chants "penne vodka". Enough said.
Eastchester Fish Gourmet
837 White Plains Road
Delicious, fresh fish! There is both a restaurant and a fish market here (four doors apart) so you can make a game-time decision as to whether you are dining in or out.
Little Thai Kitchen
13 Popham Road
The restaurant itself is small so we always do take-out, but I have broadened my children's horizons with some non-spicy Thai from this delicious little shop.
Scarsdale Metro Restaurant
878 Scarsdale Avenue
Huge selection of fare means you can encourage your child to be a little adventurous while knowing there are cheeseburgers and sweet potato fries available if that doesn't go well. The wait staff is very friendly to children.
Scarsdale Pizza Station
844 Scarsdale Avenue
Everyone loves this pizza, from my 1 year-old to her grandfather. They just do it right.
And for dessert…
Yogo Joy
16 Harwood Court
Fantastic frozen yogurt with tons of toppings to choose from. There's even a built-in opportunity to show your children that fruit can be a dessert (or at least part of one). Children adore the concept of being involved in "making" their own dessert.
Martine's Bakery
48 East Parkway
We have ordered a lot of our children's (and parents') birthday cakes from here--they disappear in a flash! My older girls love coming to the café as a special treat. The staff always pays special attention to my little ones which, of course, they love!
Check our our Kid Friendly Restaurant Guide for more ideas for dining out in Westchester!