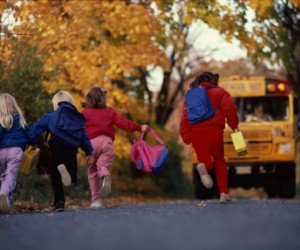 2014-15 Academic Year Calendars for LA Area Schools
The first day of school has been creeping farther and farther back in recent years, cutting deeper and deeper into summer. For many schools, August is part of the school year now, while other districts still cling to the time-honored "never before Labor Day" approach. All of this can make summer camp complicated to maneuver for some families, while others are knee-deep in homework.
From Baldwin Park's August 11 start date to Torrance's September 4, don't just assume you know when school starts based on last year! Check our list of start and finish dates for the 2014-2015 school year (and all days off in between) in and around LA County...