American Dream Mega-Mall Finally Set To Open This Fall in NJ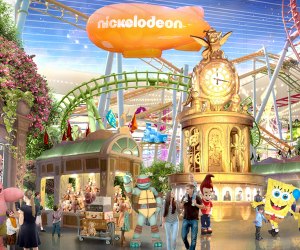 It's been a long time in the making, but the mega entertainment complex in the New Jersey Meadowlands, now known as American Dream, announced it will finally open its doors to the public on October 25, with additional offerings added into the new year.
Its many family-friendly attractions will include the western hemisphere's largest indoor amusement park AND North America's first indoor snow sports center—not to mention an indoor water park, ice skating rink, aquarium, mini-golf, LEGO Discovery Center, and much, much more.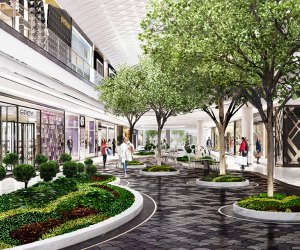 American Dream will finally become a reality on October 25.
With approximately 3 million square feet of entertainment, dining, and retail experiences, American Dream will be a destination for families in New Jersey, the New York metropolitan area, and beyond.
"We know that the community has been eagerly awaiting the launch of this incredible global destination," said Don Ghermezian, president of American Dream. "Guests will experience something completely unique each time they visit—this project will be the realization of their wildest dreams."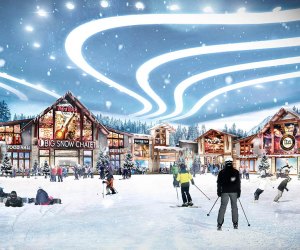 Hit the slopes at Big SNOW Ski and Snowboard Park.
If you've passed the site during the past 16 years of construction and legal battles, you might be most familiar with the slanted structure formerly known as Xanadu. The building now houses Big SNOW Ski and Snowboard Park, North America's first indoor snow sports center. Here, families can suit up in snow gear and enjoy a few runs down an indoor slope while it snows all around them, even in the middle of summer; the temperature is kept at 26 degrees year-round. Cold-weather fans can also head to the NHL-sized indoor ice rink 365 days a year to skate and play hockey.
For those who enjoy warmer temps, there's the eight-acre DreamWorks Water Park. Attractions will be based on DreamWorks characters such as Shrek and Kung-Fu Panda.
The Nickelodeon Universe Theme Park will boast two record-holding roller coasters: one with the world's steepest drop and another that is the longest free-spinning coaster.
Families also can play 18 holes of indoor mini-golf with an immersive Angry Birds theme. Kids will be entertained by 3D character images, golf balls designed to look like birds, and putters shaped like the game's well-known slingshots.
A luxury movie theater, 300-foot observation wheel with Manhattan views, LEGO Discovery Center, Climbzone, Mirror Maze, performing arts center, Sea Life Aquarium, and Kidzania (an interactive city for kids ages 1–14 that inspires learning through role‐play) add to the mix. There are also bird-filled aviaries, bunny rabbit fields, and a tree sculpture that performs to music throughout the day.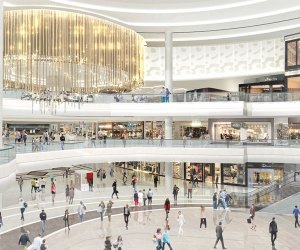 Yes, American Dream will also have shopping—lots of it.
When it's time to refuel, visitors can choose from more than 100 dining options. If parents need a diversion of their own, The Collections at American Dream is a luxury retail zone anchored by Saks Fifth Avenue and Barneys New York that features shops such as Hermes, Tiffany & Company, and Dolce Gabbana.
Renderings courtesy of American Dream